What is Zevit?
Zevit is a multivitamin which is a combination several B-Complex Vitamins, Vitamin C and elemental Zinc and is prescribed to treat conditions like Acne, Hair loss, Vitamin B12 deficiency, anemia, Muscle cramps, and Diarrhea. Get to know how Zevit works, its side effects, precautions, and contraindications where Zevit is not suggested.
Glaxo Smith Kline Pharmaceuticals Limited is manufacturing Zevit and is available in the packaging of 30 capsules.
Zevit – Composition and Active Ingredients
Zevit capsule contains the following vitamins and minerals as active ingredients:
Thiamine (Vitamin B1) – 10 mg
Cobalamin (Vitamin B12) – 15 mcg
Riboflavin (Vitamin B2) – 10 mg
Pyridoxine (Vitamin B6) – 3 mg
Biotin (Vitamin B7) – 100 mcg
Calcium Pantothenate – 50 mg
Folic acid (Vitamin B9) – 1500 mcg
Elemental Zinc – 15 mg
Niacinamide (Vitamin B3) – 100 mg
L–ascorbic acid (Vitamin C) – 150 mg
Read about other Vitamin B complex medcations such as Becosules
Combination of these vitamins helps to strengthen the immunity system, improves metabolism, and is essential for the nervous system. Zevit can be used for treating vitamin deficiency. It can be taken for maintaining healthy skin, hair, liver, and eyes. It also helps to keep the Vitamins in the body well-balanced.
Manufactured by – Glaxo Smith Kline Pharmaceuticals Limited
Prescription – Prescription is not required
Form – Capsule
Type of Drug – Multivitamin
Multivitamin Products on Amazon
Zevit Tablet Uses
Zevit is used as a nutritional supplement for various conditions of Vitamin deficiencies and inadequate dietary intake. Zevit can be used in control, prevention, and treatment of the following conditions:
Oral ulcers, Glossitis (Sore tongue), stomatitis, cheilosis (Inflammation and small cracks in one or both corners of the mouth)
Alopecia (Hair loss), Hair fall, Gray hair
Acne, Seborrhea dermatitis, Seborrhoeic dermatitis in infants
Patients with an impaired dietary intake like

Alcoholics, Anorexia, Diabetes mellitus, Obesity, elderly people

Increased requirements due to increased metabolic rate in conditions like

Febrile illness, fever, acute or chronic infections, after surgery, burns, and fractures.
Poor absorption of food, Diarrhea, Malnutrition, Rapid weight loss
Vitamin deficiency
Vitamin B12, B3, Folate, Biotin, A and C deficiencies
Pernicious anemia (Due to VitB12 deficiency)
Anemia due to nutrition deficiency,
Anemia during pregnancy, infancy or childhood
Megaloblastic anemia due to folic acid deficiency
Micronutrient deficiencies during pregnancy or lactation
Muscle cramps
Paresthesia (altered sensation), neuralgia and dermatitis
Mental disorder, Alzheimer disease, mild depression, Cognitive disorders
Heart diseases, Cardiovascular diseases, Clogged arteries, and High cholesterol and triglyceride
Hypophosphatemia, Hypocalcaemia
Diabetes, diabetic neuropathy
Fragile or brittle nails
How does Zevit capsule work?
Zevit improves the patient's health by performing the following activities:
Zevit acts on Megaloblastic bone marrow to produce a Normoblastic bone marrow.
Increases absorption of calcium and phosphorus required by the body for strong bones.
Normal growth is maintained by helping in metabolizing carbohydrates.
Helps to treat or prevent vitamin B12 deficiency.
Helps to treat or prevent biotin deficiency.
Relaxes the muscles and nerves during stress.
Helps to reduce the cell damage process.
Makes up the free radicals and it does participate in vital redox reactions of the body.
Helps in breaking down the proteins and other substances in the body.
Prevents vitamin B2 deficiency.
Keeps the blood sugar level in the normal range by Producing antibodies and hemoglobin.
Helps in enhancing the action of insulin.
Helps to reduce thyroid hormone and killing fungus, bacteria, and other microorganisms.
Blocks the damage caused by free radicals, thus helps to heal wounds.
Helps in retinal formation which is essential for low light and color vision.
Contributes to the formation of blood cells and transferrin.
How to take Zevit capsules?
It is best absorbed when taken orally
Absorption can be further increased when administered after a meal
Do not take Zevit on an empty stomach (unless advised by a doctor)
Never take more than the recommended dose
Never take Zevit capsules for a long period of time without doctor's consent
Consult your doctor and Seek immediate medical attention if you see no improvement or if symptoms get worse
Zevit Dosage
Despite this oral capsule being an OTC (over the counter) medication, regarding the dosage of Zevit, please consult your physician as it will depend on the condition for which it has to be administered. Ideally taken once or twice a day or as advised by the doctor. For best results take it for the duration as suggested by the physician.
Contraindications of Zevit – When to avoid Zevit
Hypersensitivity to Zevit is a contraindication. In addition, Zevit Tablet should not be used if you suffering from flowing ailments:
Acute dermatitis
Acute eczema
Abrasions
Allergic reactions
Allergic to selenium
If you are allergic to any of the ingredients of Zevit Capsule
Patients with severe liver and kidney disease
Precautions while taking Zevit
Use with caution if you are pregnant only if the benefits are more when compared with side effects
Consult your physician before taking Zevit capsules if you are breastfeeding
Patients with Kidney & liver disease must take doctor's advice before using
Diabetic patients may notice a false result of urine glucose level while on Zevit because of the presence of ascorbic acid in it. Therefore, Use a test which is not affected by ascorbic acid.
Before taking Zevit, make sure that you are not allergic to any of its constituents
It is not a replacement to naturally obtained vitamin B from the diet. It is advised to have food rich in vitamin B.
Avoid alcohol consumption if you have alcoholic cirrhosis
Make sure to check the expiry date at the time of buying the medicine
Do not use the medicine if the pack is in damaged condition
Do not use it on the advice of a friend or family member. Similarly, do not give this medicine to someone you feel that they have similar symptoms
Tell your doctor about the previous medication taken before going ahead with Zevit.
Notify the doctor if you experience any side effects such as burning, tingling or numb feeling
General warnings
Pernicious anemia
Folic acid in Zevit may correct anemia but aggravate neurological lesion. The use of Zevit capsules should be accompanied by specific treatment for the primary illness as they only provide nutritional supplement and do not cure the underlying disease.
Overdosage
As it is a vitamin supplement, generally it might not show any serious side effects. But if used in higher doses, it might result in some side effects. Consult your doctor before taking it to avoid overdosage. In case of any overdosage, consult your doctor immediately to address the condition as quickly as possible.
Missing dosage
If you miss the dose, take as soon as possible, and if it is near to the next dose, skip the missed dosage and continue with the next dosage. Do not take an extra dose.
Pregnancy
Zevit can be recommended for use in pregnant women but only after consulting with the doctor.
Breastfeeding
Zevit is safe to use during breastfeeding. Before using this medicine, consult your doctor.
Zevit Side Effects
Apart from its intended benefits, Zevit may cause some unwanted effects too. Few side effects are rare but they might be severe. If you observe any of the following side effects consult your doctor immediately and seek immediate medical attention.
Unusual or unpleasant taste in your mouth
Diarrhea
Dryness of mouth, excessive thirst
Headache
Shortness of breath
Frequent urination
Discoloration of urine
Dry hair
Allergic reaction: Itching, Hives, skin rashes, swelling of the face, lips, tongue, etc
Heartburn
Cramps
Chest pain
Nausea
Muscle weakness
Transitory Exanthema (Skin eruption)
If you observe any other side effects consult your doctor for medical advice.
Zevit – Drug Interactions
If you use other drugs or other over the counter products at the same time, the effects of the Zevit may change. That may cause a risk of side-effects. Inform before, your physician about all the drugs, vitamins, and herbal supplements you are using, so that your physician can help you prevent or manage drug interactions. Zevit may interact with the following medicines and products:
Actinomycin
Alendronate
Allopurinol
Amiodarone
Alcohol
Anti-diabetic drugs
Substitutes for Zevit Capsules
Below is the list of drugs, which have the same composition, strength, and form as Zevit, and hence can be used as its substitute:
Becosules – Manufactured by Pfizer Pharmacia India Pvt. Ltd
Riconia G – Manufactured by Sun Pharmaceutical Ind. Ltd
Becozinc G Capsules – Manufactured by Dr. Reddy's Laboratories Ltd
Full 365 Capsules – Manufactured by Zuventus Healthcare Ltd
Thyrowel Capsules – Manufactured by Abbott Laboratories Pharmaceutical Company
Nurokind Gold Capsules – Manufactured by Mankind Pharmaceuticals Ltd
Olfit Capsules – Manufactured by Glenmark Pharmaceuticals Ltd
If for some reason an experienced doctor is not available around you, then you can contact us here.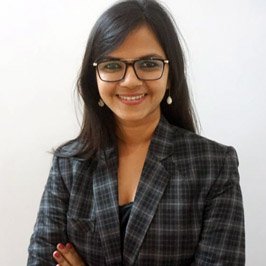 Dr. Srishti Tayal is Chief Radiologist at Radiodent – Dental and Maxillofacial Imaging. She has completed BDS and MDS with Gold Medal from JSS Medical College, Mysore. She is a passionate medical researcher and has published five research papers in various medical journals and received an award for the best scientific paper.
In addition to following her pursuits in dentistry, she is also an avid medical writer who believes in bridging the information gap among the common population with regards to modern medicine.
Reviews
4

out of

5

based on

1

reviews.
Overall rating:
★★★★☆
"
Best medicine for multiple purpose
"