Zerodol MR is a non-steroidal anti-inflammatory medication prescribed to treat conditions like Rheumatoid arthritis, Osteoarthritis, Pain caused by juvenile arthritis, back pain, Ankylosing spondylitis, Periarthritis of the shoulder and other conditions. Get to know how Zerodol MR works, its side effects, precautions, and contraindications where Zerodol MR is not suggested.
read about Zerodol MR in Hindi
Composition
This medicine is composed of the following drugs as active ingredients in it.
Mechanism of Action
Aceclofenac is a non-steroidal anti-inflammatory drugs and works by blocking the action of cyclo-oxygenase in the body.
Tizanidine belongs to prescription medicine suggested to use as a muscle relaxant in the management of muscle spasms that are caused by certain health conditions like a spinal cord injury or multiple sclerosis.
Zerodol MR Uses
This medication is mainly prescribed in treating pain due to spasm in muscles. It is also used in other conditions mentioned below:
Rheumatoid arthritis
Osteoarthritis
Ankylosing spondylitis
Headache
Back pain
Periarthritis of the shoulder
Ischiadynia
Zerodol MR Side Effects
Below mentioned are few of the side effects that may occur with the usage of this medication, out of which some might be rare but care to be taken as few might become serious if unattended properly on time. It is recommended to consult your doctor immediately if you suffer any such side effects and if they are not hindering soon. Abdominal pain.
Rash
Drowsiness
Dyspepsia(indigestion)
Nausea
Dizziness
Loss of appetite
Increased thirst
Dryness in mouth
Zerodol MR Contraindications
This medication is not recommended for use in the following conditions, be cautious to avoid this in such conditions.
If allergic towards the ingredients of the medicine
Active peptic ulcer
Acute rhinitis (Running nose)
Urticaria or Skin rashes
Heart diseases
Asthma
Liver/ Kidney impairment
Doctor's advice about Zerodol MR
Zerodol MR Tablet is a very safe and well-tolerated medicine for short-term use
This medicine, if used at higher doses or for a prolonged duration, might cause kidney disorders or bleeding issues. It is advised that you inform your doctor if you suffer any health issues related to kidneys, your doctor might make changes in the prescription accordingly.
When you taking Zerodol MR Tablet, Avoid excess intake of alcohol because a synergistic effect of alcohol and the drug together can affect your liver. If any overdosage happens, or if you suffer any uneasiness while the usage of this medicine, it is advised to consult your doctor immediately
General warnings
Overdosage
Usage of this medicine at higher or overdoses might result in harmful side effects. Immediate medical attention is advised if any such over-dosage occurs.
Missing dosage
If any dose is missed, use sooner possible, and if it is near to next dose, skip the missed one and continue with the next regular dose. Do not take extra doses.
Pregnancy
Usage of Zerodol MR is in pregnancy is only recommended if the benefits are more compared to its side effects, and generally this medicine is known to result in any kind of harm to the fetus in pregnancy. But it is advised to use with the guidance of your gynecologist.
Breastfeeding
Zerodol MR Tablet is safe to use during breastfeeding. Before taking this medicine consult your doctor.
Precautions to be taken before you use Zerodol MR
Some types of medications might not benefit patients with some kind of ailments, and sometimes a medication could only be used with an extra caution. Hence it is advised that you explain your doctor about any health issues such as a few mentioned below. This is not a full list of health issues. Let your doctor know even if you suffer any health problems not mentioned here too.
Stomach ulcer, or if you have an inflammatory bowel disorder such as ulcerative colitis or Crohn's disease
Asthma or any other allergic disorder
Pregnant or breastfeeding
Blood pressure
Heart condition or a problem with your circulation or blood vessels
Blood clotting problems
Allergic reaction to any other medicines (such as aspirin, naproxen, and ibuprofen), or to any other NSAIDs.
Connective tissue disorder, such as a condition called SLE (systemic lupus erythematosus)
Renal or kidney and Hepatic or liver health issues
Substitute Medicines for Zerodol MR
Here is a sample list of an alternative medication that your doctor might prescribe if Zerodol MR is not available with the pharmacist. These medicines are with similar composition as of Zerodol MR.
Voltanec 100 MG Tablet
Vorth-A 100 MG Tablet
Altraflam 100 MG Tablet
Mahanac 100 MG Tablet
Fico 100 MG Tablet
If for some reason an experienced doctor is not available around you, then you can contact us here.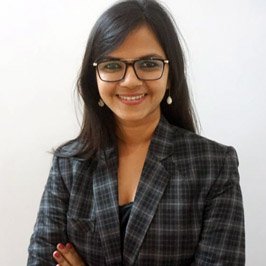 Dr. Srishti Tayal is Chief Radiologist at Radiodent – Dental and Maxillofacial Imaging. She has completed BDS and MDS with Gold Medal from JSS Medical College, Mysore. She is a passionate medical researcher and has published five research papers in various medical journals and received an award for the best scientific paper.
In addition to following her pursuits in dentistry, she is also an avid medical writer who believes in bridging the information gap among the common population with regards to modern medicine.
Reviews
0

out of

5

based on

0

reviews.
Overall rating: