Table of Contents
What is Xarelto?
Constituents of Xarelto tablet
Indications/ Uses of Xarelto
How does Xarelto work?
Common Dosage of Xarelto
When to Avoid Xarelto?
Side effects of Xarelto
Precautions to be observed while taking Xarelto
Drug Interactions to be careful about
Can I have Xarelto with alcohol?
Can I have Xarelto When Pregnant?
Can I have Xarelto when feeding a baby?
Storage
What is Xarelto?
Xarelto is the brand name for Rivaroxaban which is an anticoagulant drug (blood thinner) that is used to prevent and treat the formation of blood clots. It is specifically used for the prevention and treatment of blood clots in deep vein thrombosis, pulmonary emboli, atrial fibrillation, coronary artery disease (CAD), peripheral artery disease (PAD) and following hip or knee surgery.
Get to know how Xarelto works, its uses, its side effects, precautions, and contraindications where the use of Xarelto is not suggested.
Constituents of Xarelto tablet
Xarelto is composed of an anticoagulant called as Rivaroxaban. It is available in the tablet form only for adults.
Manufactured by –Bayer Zydus Pharmaceuticals Private Limited
Prescription – Prescription is required
Form – Tablet
Type of Drug– Anticoagulant
Indications/ Uses of Xarelto
Xarelto is used for the prevention and treatment of the following diseases-
Prophylaxis for Deep Vein Thrombosis in hip or knee replacement surgery patients
Prophylaxia for Venous Thromboembolism in patients with restricted mobility
Non-valvular Atrial Fibrillation
Deep Vein Thrombosis
Pulmonary Embolism
Chronic coronary artery disease (CAD)
Peripheral artery disease (PAD)
Reduction of risk of major cardiovascular events like cardiovascular death, myocardial infarction, and stroke
How does Xarelto work?
The blood coagulation cascade is dependent on the activation of factor X to factor Xa via the intrinsic and extrinsic pathways, which play a central role in the blood clot formation.
Rivaroxaban inhibits both free and bound form of activated coagulation Factor X. Factor Xa is found bound in the prothrombinase complex. Xarelto is a highly selective direct inhibitor of factor Xa with a rapid onset of action. Inhibition of Factor Xa interrupts the intrinsic and extrinsic pathway of the blood coagulation cascade, thereby inhibiting thrombin formation as well as the development of thrombi.
Common Dosage of Xarelto
It is marketed in a variable dosage of 2.5mg, 10mg, 15mg, and 20mg as per requirement.
Consult your doctor for the proper recommendation based on your medical history, health, and possible drug interactions. The dosage will depend on the reason you are using this medication. The frequency and duration of treatment with Xarelto will be determined by your doctor based on your medical condition and response to treatment.
For some conditions, Xarelto should be taken with food. Follow your doctor's dosing instructions very carefully. Do not increase or decrease your dose without consulting the doctor. Be punctual with the schedule and take the prescribed dose at the same time every day.
In case of a Missed Dose
If you are taking this medication once a day and by chance missed a dose, take it as soon as you remember. Skip the missed dose if it is time to the next dose. Take your next dose at the regular time. Do not take a double dose under any condition.
If you are taking this medication twice a day and missed a dose, take it as soon as you remember. If you missed the morning dose and it is near the time of the evening dose, you may take the total of both doses together. Then take your next dose at the regular time as prescribed.
In the case of Overdose
In case of an overdose, that is, consumption of an excessive amount of medication, take emergency healthcare consultation. The symptoms of overdose may include the presence of bloody/black or tarry stools; pink or dark-colored dark urine and; unusual or prolonged bleeding.
When to Avoid Xarelto?
Contraindications to the use of Xarelto include-
Hypersensitivity or allergy to the use of Rivaroxaban
Active pathological bleeding
You should also strictly avoid the use of Xarelto if you have any of the below-listed disease or symptoms-
A genetic spinal defect
A spinal catheter in place
History of spinal surgery or repeated spinal taps
Recent history of epidural anesthesia
A bleeding disorder
Hemorrhagic stroke
Uncontrolled high blood pressure
Stomach or intestinal bleeding or ulcer
Patient suffering from Antiphospholipid syndrome – also called Hughes syndrome or sticky blood syndrome
An artificial heart valve
Liver disease.
Kidney disease
If you are taking NSAIDs like Advil, Motrin etc.
If you are using other medicines to treat or prevent blood clots.
If you are taking anti-depressants
Side effects of Xarelto
Apart from its intended benefits, Xarelto may cause some unwanted effects too. Few side effects are rare but they might be severe. If you observe any of the following side effects consult your doctor immediately and seek immediate medical attention.
Spontaneous bleeding is the most common side effect of Rivaroxaban.
Other common side effects of Xarelto may include:
Muscle pain
Itching
Pain in your arms or legs
Unusual bruising
Prolonged bleeding from cuts or gums
Persistent or frequent nosebleeds
Unusually heavy or prolonged menstrual flow
Pink or dark urine
Blood in sputum or cough
Blood in vomit
Severe headache
Dizziness or fainting episode
Unusual or persistent weakness
Bloody/black or tarry stools
Difficulty in swallowing
If you observe any side effects from this medication, consult your doctor for medical advice. Take emergency consultation if you have any signs of very serious bleeding such as vision changes, confusion and slurred speech.
Precautions to be observed while taking Xarelto
Take Xarelto as prescribed by your doctor only.
Follow all directions on your prescription label and read instruction sheets.
Your doctor may occasionally change your dose. Use the medicine exactly as directed.
Tell any doctor you visit for treatment about your history of Rivaroxaban use.
If you need any medicine, surgery or dental treatment also, tell the consultant doctor ahead of time that you are using this medication. If you need anesthesia for a medical procedure or surgery, you may need to stop using this medicine for a short time.
Do not change your dose or stop taking this drug without taking consultation from your doctor. Stopping the intake of Rivaroxaban suddenly can increase your risk of a blood clot or stroke.
Drug Interactions to be careful about
If you are consuming other drugs or other over the counter products at the same time as Xarelto, the effects of the medications may change. This may increase the risk of side-effects. Inform your physician about all the drugs, vitamins, health boosters, and herbal supplements you are using, so that the physician can help you prevent or manage drug interactions effectively.
Xarelto most commonly interacts with the following medicines:
NSAID medications including Aspirin, Ibuprofen, Acetaminophen, Naproxen, Celecoxib, Diclofenac, Indomethacin, Meloxicam, etc.
Blood thinners including warfarin, Coumadin, Jantoven, etc.
Antidepressants including SSRIs such as fluoxetine and SNRIs such as Desvenlafaxine or venlafaxine
Erythromycin
Rifampin
St. John's wort
Antifungal medication like itraconazole or ketoconazole
HIV medications like indinavir, lopinavir, ritonavir
Seizure medications like carbamazepine, phenobarbital, phenytoin
This list is not comprehensive and hence other drugs may also interact with Rivaroxaban, including prescription drugs, over-the-counter medicines, vitamins, health supplements, and herbal products.
Can I have Xarelto with alcohol?
Consumption of alcohol while using this medicine will increase your risk of stomach bleeding. Limit the use of alcoholic beverages to avoid any serious complications.
Can I have Xarelto When Pregnant?
Taking Xarelto may cause bleeding in the mother or the unborn baby if used during pregnancy. Tell your doctor if you are pregnant or are planning to get pregnant.
Can I have Xarelto when feeding a baby?
It may not be safe to breastfeed a baby while you are using this medicine. Xarelto can pass from milk to the baby. Ask your gynecologist about safe breastfeeding while taking Rivaroxaban.
Storage
Store at room temperature.
Store away from light, heat, and moisture.
Do not store in the bathroom.
Keep the drugs away from children and pets.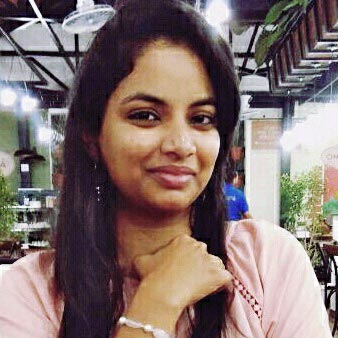 Dr. Shikha Khare is a mentor at MDS CONQUER – A premier institute for NEET MDS aspirants. She has completed her Masters in Dental Surgery from JSS Dental College, Mysore with distinction. She has several publications to her credit and has been awarded for the best original research paper presentation by Indian Academy of Oral Medicine and Radiology.
She is a passionate writer and a keen reader, determined to promote health awareness among the masses.
Reviews
0

out of

5

based on

0

reviews.
Overall rating: