Table of Contents
What is Wikoryl?
Wikoryl composition and active ingredients
Wikoryl Uses and Benefits
How does Wikoryl work?
Side effects of Wikoryl
Contraindications of Wikoryl
Wikoryl Dosage
Precautions while taking Wikoryl
Wikoryl – Drug Interactions
Substitutes for Wikoryl
What is Wikoryl?
Wikoryl is a combination of medication generally prescribed to treat a variety of health conditions such as nasal congestion, common cold, headache, itchy throat, joint pain, ear pain, and other similar conditions. Read on to know about the working method, side effects, precautions and contraindications of Wikoryl.
Wikoryl composition and active ingredients
Wikoryl contains Chlorpheniramine Maleate, Paracetamol/Acetaminophen, and Phenylephrine as active ingredients. These tablets are manufactured & marketed by Alembic Pharmaceuticals Ltd. Medicine is available in the market in the packaging of ten tablets per strip. It is available as a prescription drug.
Wikoryl Uses and Benefits
Wikoryl is prescribed for prevention, control, and treatment for the following conditions.
Itchy throat
Rhinitis or Running nose
Cough
Cold
Fever
Sneezing
Nasal decongestant
Allergy symptoms
Itching
Watery eyes
Skin allergies
How does Wikoryl work?
As mentioned earlier, Wikoryl is a combination medicine of three different drugs as its key ingredients.
ChlorpheniramineMaleate which is also known as chlorpheniramine, CP, or CPM is a first-generation antihistamine medication prescribed in the prevention of the symptoms of allergic conditions such as sneezing, itching, runny nose and watery eyes which is caused by allergies or the common cold. It helps to block the histamine properties.
Paracetamol is an antipyretic and analgesic drug. It works by stimulating a certain region of the brain that plays a role in regulating body temperature and increasing the pain threshold. Paracetamol increases the blood flow to the skin. It results in sweating, heat loss and helps in lowering the fever.
Phenylephrine is prescription medicine used to temporarily relieve a stuffy nose, sinus, and ear pain symptoms caused by the common cold, flu, allergies, or other breathing illnesses (e.g., sinusitis, bronchitis). Wikoryl shows its action by constricting the blood vessels, thus reducing swelling in the nose and ears, thereby minimizing discomfort and making it easier to breathe.
Side effects of Wikoryl
Wikorylis one of the most effective medicines to treat cold, fever, allergy and infection. Consult your physician in case you experience any of the below symptoms:
Nausea
Vomiting
Headache
Palpitations
Increased blood pressure
Increased heart rate
Heartbeat irregular
Blurred vision
Constipation
Contraindications of Wikoryl
Wikoryl should not be used if you have the following conditions:
Hypersensitivity to Wikoryl and its ingredients
Children below the age of six years
Allergic reactions
Lactation
Pregnancy
Wikoryl Dosage
Wikoryl is taken as directed by your doctor.
Precautions while taking Wikoryl
Don't take Wikoryl if you had or are having problems like:
Asthma
Lung disorders
Constipation
Respiratory depression and general depression
Heart-related problems
Avoid doing works or any type of physical activity which need your focused attention while on this medicine as it may cause drowsiness.
Wikoryl Drug Interactions
The effects of Wikoryl may change if other drugs or over the counter products are taken along with Wikoryl. Inform your physician about all the medicines, vitamins, and herbal products you are using, so that your doctor can help you prevent or manage drug interactions. For example, Wikoryl may interact with the following drugs and products:
High blood pressure medicines
Decongestants
Digoxin
Juxtapid mipomersen
Alcohol
Is it safe to take Wikoryl if I am pregnant?
No, Wikoryl is not safe if you are pregnant. Please consult with your physician to better understand this drug.
Is it safe to take Wikoryl if I am breastfeeding?
No, Wikoryl is not safe if you are breastfeeding. Please consult with your physician to better understand this medicine.
Can Wikoryl be given to Children and Infants?
Yes, only after consulting with the physician the correct variant of this medicine can be given to children and infants.
Is Wikoryl tablet available as an OTC (over the counter) product?
Wikoryl is a prescription drug and should be taken only when prescribed by your doctor.
Substitutes for Wikoryl
Below is the list of medicines, which have the same composition, strength, and form as Wikoryl and hence your doctor may prescribe any of them as its substitute:
Thermal-S Tablet – Apex Laboratories Pvt Ltd
Dristan Cold Tablet – Pfizer Ltd
Benakof – Aaron Pharmaceuticals Pvt Ltd
If for some reason an experienced doctor is not available around you, then you can contact us here.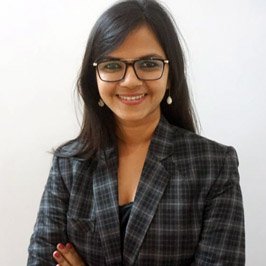 Dr. Srishti Tayal is Chief Radiologist at Radiodent – Dental and Maxillofacial Imaging. She has completed BDS and MDS with Gold Medal from JSS Medical College, Mysore. She is a passionate medical researcher and has published five research papers in various medical journals and received an award for the best scientific paper.
In addition to following her pursuits in dentistry, she is also an avid medical writer who believes in bridging the information gap among the common population with regards to modern medicine.
Reviews
0

out of

5

based on

0

reviews.
Overall rating: