What is Vibact DS Capsule?
Vibact DS Capsule is a branded probiotic capsule prescribed to treat acute diarrhea, bowel irregularities, indigestion, antibiotic-associated diarrhea, inflammatory bowel diseases. Get to know how Vibact DS Capsule works, its side effects, precautions, and contraindications where Vibact DS Capsule is not suggested.
Composition of Vibact DS Capsule
Vibact DS Capsule contains the following cells as active ingredients and is available in pharmacies as 10 tablets per strip.
Lactobacillus (100 million cells)
Streptococcus faecalis (T-110 JPC 60 million cells)
Clostridium butyricum (TO-A 4 million cells)
Bacillus mesentricus (TO-A JPC 2 million cells)
Manufactured and marketed by – Vibact DS Capsule manufactured by USV Limited or U.S.VITAMINS limited
Prescription – Required
Form – Available as Capsules
Drug type – Probiotic medicine
Read about similar medications like Enterogermina, ENTROFLORA
Uses and Benefits of Vibact DS Capsule
Vibact DS Capsule can be administered in prevention, control, and treatment of following symptoms and conditions:
Diarrhea and traveler's diarrhea.
Diarrhea due to hospitalization or with other medicines
Vaginal infections
Chemotherapy
Antibiotic treatments
Irritable bowel syndrome (IBS)
Improving digestions
GI discomfort
Allergic to milk products
Lung infections
Intolerance of sugar
To improve the immune system
Ulcers in the GI tract
Inflammatory bowel disease
Mechanism of Action of Vibact DS Capsule
Probiotics restore healthy and useful gut bacteria. Thus, it lessens the symptoms of diarrhea, abdominal pain and bloating.
Vibact DS Capsule improves patient condition by killing and suppressing the actions of harmful bacteria in the body, it also minimizes the death of good bacteria and reduces the excessive secretion of water and electrolytes in gut, and lowers the pH and produces lactic acid in the intestines, thus helps in absorption of micronutrients and regulation of Gastrointestinal tract.
Side Effects of Vibact DS Capsule
This probiotic medicine is very effective and rarely has any side effects. Even if side-effects persist, will be very acute and mostly related to the digestive system. The possible side effects are as following:
Gas formation
Bloating and abdominal discomfort
Gastrointestinal infection
Difficulty in breathing
Dizziness
Isolated cases of fungemia in patients with central venous catheter
If you notice other than above symptoms please consult your doctor immediately
Vibact DS Capsule – Dosage
Vibact DS Capsule being a prescription medicine, please consult a doctor about the dosage to be taken. The dosage depends on the condition for which it has to be given. Follow the dose and duration as suggested by the doctor. Usually, Children of 3 years and above and adults can take 2 capsules for 2 to 4 times per day.
Precautions and How to use
Inform your doctor, before you take Vibact DS Capsule, about your current list of medications, over the counter products (e.g. vitamins, herbal supplements, etc.), allergies, present and past health status, pregnancy, upcoming surgeries if any.
Some of the health conditions can make it susceptible to the side-effects of the drug. So inform your doctor if you are suffering from any health issues.
Dosage always depends upon your condition.
Take as exactly prescribed by your doctor or follow the direction printed on the product insert.
Do not take this medicine in a large dose, take as prescribed by your doctor.
Do not take this medicine after the expiry date stated on the strip.
Medicine should be stored away from the reach of children.
Inform the doctor if your condition persists or worsens while using this medicine.
Important counseling points are as follows:
Precaution must be taken and should be avoided in the following conditions.
In children below 3 years of age
If suffering from high fever
If has hypersensitivity to the medicine or similar medicine
If has severe intestinal infections
Patients who have short bowel syndrome, AIDS, poor immunity, or on medications to prevent rejection of an organ transplant
Pregnancy or breastfeeding or planning for it
Take this drug 2 hours before or after taking antibiotics
Please do not take or advice this medicine for a person who has similar symptoms. Every individual patient's condition is different, hence don't self-treat and consult your doctor before using this medicine
Drug Interactions
If you consume any other medicine or over the counter products at the same time, the effects of Vibact DS Capsule may change. This might cause your drug not to work properly or increase the chances of side-effects. If you inform the doctor about all your health history and medicine that you are using, then it is easy for the doctor to manage or prevent drug interactions. In general, the drugs which interact with Vibact DS Capsule include:
Antibiotic drugs
Clotrimazole
Immunosuppressant's
Fluconazole
Griseofulvin
Itraconazole
Ketoconazole
Lamisil
Nystatin
Sporanox
Terbinafine
Mycophenolate
Muromonab-CD3
Daclizumab
Contraindications of Vibact DS Capsule
Apart from the uses of Vibact DS Capsule, there could be certain side effects associated with the drug. Vibact DS Capsule should not be used in a patient who has the following conditions:
High fever
Severe intestinal infection
Allergic reactions
Hypersensitivity
Patients with central venous catheter
Short bowel syndrome
Weak immune system or Immune-compromised patients
Alternatives to Vibact DS Capsule
Below is the list of drugs, which have the same composition, strength, and form as Vibact DS Capsule, and hence can be used as its Alternatives:
Floristore Tab
Sporlac Plus Capsule
If for some reason an experienced doctor is not available around you, then you can contact us here.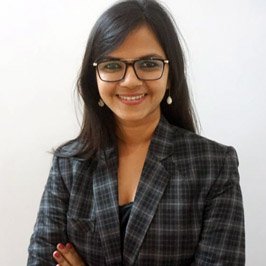 Dr. Srishti Tayal is Chief Radiologist at Radiodent – Dental and Maxillofacial Imaging. She has completed BDS and MDS with Gold Medal from JSS Medical College, Mysore. She is a passionate medical researcher and has published five research papers in various medical journals and received an award for the best scientific paper.
In addition to following her pursuits in dentistry, she is also an avid medical writer who believes in bridging the information gap among the common population with regards to modern medicine.
Reviews
0

out of

5

based on

0

reviews.
Overall rating: