Vertin Tablet belongs to the class of anti-vertigo drugs which is used to treat dizziness or vertigo, tinnitus and the symptoms of Meniere's disease which is a disorder of the inner ear. Read on to know about working, side effects, precautions and contraindications of Vertin tablet.
Read about similar medicaiton such as Etizolam used in treatment of anxiety disorders and insomnia conditions.
About Vertin Tablet
It is a histamine analogue, which is very similar to the natural substance histamine. It is not recommended in the patients with Pheochromocytoma. It is manufactured by 2 pharmacies; Solvay Pharma India Limited and Abbott India Limited. Vertin Tablet administered orally and it is available in the packaging of Ten tablets per strip.
Overview
Betahistine is the active ingredient in this medicine. Vertin tablet is a medicine prescribed to treat conditions like
Dizziness
Imbalance
Vertigo
Hearing loss
Tinnitus
Nausea
Meniere's disease
Precautions:
Never use this medicine without a doctor's prescription.
Use full course of medicine as directed by your doctor.
Not recommended in pregnancy.
Vertin Tablet composition and active ingredients
Vertin Tablet contains Betahistine 16 mg as an active ingredient. It belongs to the class of medications known as Anti-vertigo drugs.
How does Vertin Tablet work?
Betahistine is a histamine analogue. It works by performing vasodilatation of the blood vessels presents the inner ear. It increases the blood flow in the inner ear and reduces the pressure build-up, and provides relaxation in
vertigo, tinnitus (noise or ringing) in the ears and other such disorders.
Vertin Tablet Uses and Benefits
Vertin Tablet prescribed for the control, prevention, treatment & improvement of the following diseases, symptoms, and conditions:
Meniere's disease
Vertigo
Hearing loss
Tinnitus
Nausea
Light-headedness
Dizziness
Vertin Tablet Side effects
Consult your health expert if you observe any of the following side effects, especially if they do not go away.
Nausea
Vomiting
Headache
Upset stomach
Feeling sick
Vertin Tablet – Contraindications
Vertin Tablet should not be used if you have the following ailments:
Hypersensitivity
Lapp lactase deficiency
Galactose intolerance
Glucose-galactose malabsorption
Pheochromocytoma
Vertin Tablet Dosage
Typically the dosage of Vertin 16 ranges between 1 to 3 tablets per day from one day to up to 5 days. Consult with your health expert regarding the dosage and the duration of the course of this drug, as it varies from one case to another. The Dosage of Vertin Tablet depends on medical history, age, physical health and on the disease the medicine is administered for.
Precautions while taking Vertin Tablet
Before taking Vertin Tablet, it is important to make sure that the person is not allergic to the contents of the tablet and does not suffer from severe liver problem or kidney disease.
Take Vertin Tablet only when it is prescribed by the doctor
Take full course of treatment
Do not consume this drug if you are allergic to any of the ingredients of this medicine or any of their excipients
Tell your physician if you are taking any medicine
Tell your physician if you are suffering from any disease
Keep this medicine out of the reach of children
Do not take this medicinal product after the expiry date stated on the carton package
Caution should be implied if the patient is:
Have a history of Peptic ulcers and intestinal ulcers.
Has Urticaria or rashes
On any other prescribed or non-prescribed medication.
Suffering from Asthma.
Have a history of tumor of adrenal glands
Is pregnant or planning to get pregnant.
Is breastfeeding or planning to start breastfeeding
This medicine can cause dizziness and drowsiness. Please avoid driving and operating heavy machinery, or doing anything that requires optimum concentration and care during this medication.
Overdosage
Taking more than prescribed Vertin Tablet may cause harmful side effects. Consult your physician or pharmacist if you find any side effects.
Missing dosage
If you miss the regular dose, take it as soon as possible, and if it is nearing next dosage, then skip the missed dose and carry on with next regular dose. Never take extra doses to make up for the missed dose.
Pregnancy
Vertin tablet does not cause any harm to the fetus, but should only be used after consultation with your physician.
Breastfeeding
Vertin Tablet is safe to use during breastfeeding. Before taking this medicine consult your physician.
Vertin Tablet – Drug Interactions
If you use other over-the-counter products or other drugs at the same time, the effects of the Vertin Tablet may change. This may increase your risk for side-effects or cause your drug not to work properly. Inform your health expert about all the herbal supplements, drugs, vitamins, and proteins shakes you are using, so that your health expert can help you prevent or manage drug interactions. Vertin Tablet may interact with the following medicines and products:
Monoamine oxidase inhibitors
Antihistamines
Substitutes for Vertin Tablet
Here is the List of substitute medicines which have the same strength, composition, and form as Vertin Tablet:
Bvert 16mg Tablet – Icon Life Sciences
Betacent 16mg Tablet – Crescent Therapeutics Ltd
Betahistol 16mg Tablet – Knoll Pharmaceuticals Ltd
Dubeta 16mg Tablet – Dukes Lab
Egeptin 16mg Tablet – Dycine Pharmaceuticals Ltd
Histavert 16mg Tablet – Pulse Pharmaceuticals
Verto-B 16mg Tablet – Biomax Biotechnics Pvt Ltd
Maxvert 16mg Tablet – Zenvita Healthcare Pvt Ltd
Orgahist 16mg Tablet – Endocard India Pvt Ltd
Ronyvert 16mg Tablet – Ronyd Healthcare Pvt Ltd
Verteze 16mg Tablet – Transced Therapeutics
Verzin 16mg Tablet – Tas Med India Pvt Ltd
Vertimore 16mg Tablet – Moraceae Pharmaceuticals Pvt Ltd
Vertiset 16mg Tablet – Delcure Life Sciences
Zevert 16mg Tablet – Intas Pharmaceuticals Ltd
If for some reason an experienced doctor is not available around you, then you can contact us here.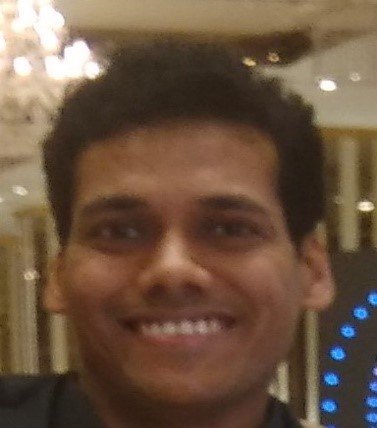 Mr. Rohit Jain is a Pharmaceutical techno-marketing trainer with more than 10 years of industrial experience. In his previous assignment, he was Senior Product Manager, heading the Product Management Team at an organization of repute. Mr. Jain is B. Pharma, MBA, PGDBM, LL.B. and is a Registered Patent Agent. He also has a Professional Diploma in Clinical Research and is also a certified Pharmacovigilance Professional. He was involved in delivering medico-marketing training to on-the-field marketing professionals as well as in-house business development professionals. Mr. Rohit Jain is a prolific medical content writer and had written more than 500 medical articles spreading over varied therapeutic areas. Mr. Jain has a keen interest in learning about the latest happenings of the pharmaceutical and medical industry.
Reviews
0

out of

5

based on

0

reviews.
Overall rating: