Table of contents
What is Venlafaxine Tablet?
Composition & Strength of Venlafaxine Tablet
How does Venlafaxine tablet work?
Venlafaxine Tablet uses
Common side effects of Venlafaxine tablet
Venlafaxine Contraindications
Venlafaxine tablet precautions & how to use
General warnings and Dosage about Venlafaxine
Substitute tablets for Venlafaxine
What is Venlafaxine Tablet?
Venlafaxine is an oral medicine which is used to treat depression, anxiety, and panic attacks. Venlafaxine belongs to the class of drug known as serotonin-norepinephrine reuptake inhibitor (SNRI). It is also used as a second-line treatment of Obsessive-Compulsive Disorder (OCD) and prophylaxis of migraine headache.
Composition & Strength of Venlafaxine Tablet
Venlafaxine is available in 25 mg, 37.5mg, 50mg, 75mg and 100mg for oral use, in extended-release tablet and capsule dosage form.
How does Venlafaxine tablet work?
Venlafaxine is a serotonin-norepinephrine reuptake inhibitor (SNRI). In our brain, neurotransmitters have a major role in assisting communication between neurons. Serotonin and norepinephrine are the two neurotransmitters released by the nerves in the brain. If there is an imbalance in these neurotransmitters patient may experience depressions and psychiatric disorders. Venlafaxine acts by preventing the reuptake of these neurotransmitters by nerves and increase the effect of serotonin and norepinephrine.
Venlafaxine Tablet uses
Venlafaxine Tablet is used in patients suffering from the following conditions:
Major Depressive disorder (MDD):
It is a mood disorder in which a person feels depressed and has a loss of interest in activities.
Generalized Anxiety Disorder (GAD):
It is a common anxiety disorder which involves constant and chronic worrying about everyday life events. It may lead to nervousness and tension.
Social Anxiety Disorder (Social Phobia):
It is one of the most common mental disorder in which the patient feels nervous, and fear in any social activities. It may lead to irrational anxiety.
Common side effects of Venlafaxine tablet
Headache
Nausea
Vomiting
Hypertension
Muscle Weakness
Chest Pain
Sweating
Dry Mouth
Weight Loss
Venlafaxine Tablet Contraindications
Venlafaxine Tablet should not be used if you have the following conditions:
Hypersensitivity to any of the ingredient of venlafaxine tablet
Serotonin Syndrome
Kidney Disorder
Narrow-Angle Glaucoma
Thyroid Disorder
History of Seizures
Blood Clotting Disorder
Venlafaxine Precautions & How to Use
Before consuming Venlafaxine Tablet, tell your doctor about your current list of medications, and over the counter products (e.g. herbal supplements, vitamins, etc.). Patients should be monitored while undergoing treatment. Inform your doctors/pharmacist about changes in behavior because antidepressants increased the risk of suicidal thinking. Inform your doctor/pharmacist if you have any allergy from venlafaxine or any other related ingredients.
Venlafaxine should not be used if you are suffering from the following conditions:
Seizure disorder
Hypertension
Any history of Glaucoma
General warnings and Dosage about Venlafaxine
Overdosage:
Taking more than prescribed may cause harmful side effects. The symptoms of overdose are muscles pain, coma, seizures, feeling hot and cold, and changes in the heartbeat. Consult your doctor or pharmacist if you find any side effects.
Missing dosage:
If you miss the dosage take as soon as possible. If it is near to the next dose, skip the missing dosage and continue the regular dosage. Do not take extra doses to make up for a missed dose.
Pregnancy:
Venlafaxine tablet is unsafe for a pregnant lady. Venlafaxine tablet is not known to cause any harm to the fetus, but should only be used after consultation with your doctor.
Breastfeeding:
Some animal study showed that a small amount of Venlafaxine enters in milk. Before taking this medicine consult your doctor.
Substitute tablets for Venlafaxine
Venlafaxine is available under various brand names such as:
Dalium 25MG
Envelaf 75 MG
Flavix 37.5MG
Sentosa 75MG
If for some reason an experienced doctor is not available around you, then you can contact us here.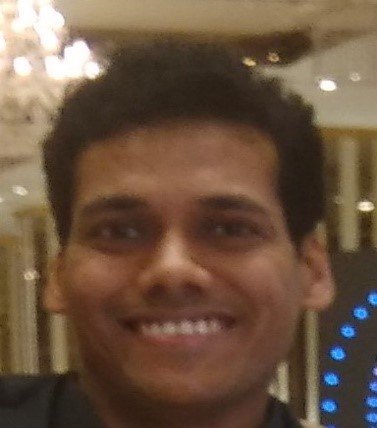 Mr. Rohit Jain is a Pharmaceutical techno-marketing trainer with more than 10 years of industrial experience. In his previous assignment, he was Senior Product Manager, heading the Product Management Team at an organization of repute. Mr. Jain is B. Pharma, MBA, PGDBM, LL.B. and is a Registered Patent Agent. He also has a Professional Diploma in Clinical Research and is also a certified Pharmacovigilance Professional. He was involved in delivering medico-marketing training to on-the-field marketing professionals as well as in-house business development professionals. Mr. Rohit Jain is a prolific medical content writer and had written more than 500 medical articles spreading over varied therapeutic areas. Mr. Jain has a keen interest in learning about the latest happenings of the pharmaceutical and medical industry.
Reviews
0

out of

5

based on

0

reviews.
Overall rating: