What is Tramazac?
Tramazac is a synthetic painkiller medicine that belongs to a group of medicines known as Opioid Analgesics, commonly prescribed to treat Post-operative pain, Arthralgia, Musculoskeletal pain, Low back pain, Pain associated with other reasons.
Tramazac is an analgesic used to treat mild to moderately severe chronic pain in certain patients. It works in certain areas of the brain and nervous system to decrease pain.
Get to know how Tramazac works, its side effects, precautions, and contraindications where Tramazac is not suggested.
Composition and Active Ingredients of Tramazac
Composition – Tramazac contains Tramadol Hydrochloride 50mg as an active ingredient.
Manufactured By – This capsule is manufactured and marketed by Zydus Cadila Healthcare
Pharmaceutical Company.
Prescription – Required
Form – Available in Capsule and Injection forms
Drug type – Opioid Analgesics
Tramazac Uses and Benefits
Tramazac is used to treat moderate to chronic pain in adults and also to control, prevent & improve the following diseases, conditions, and symptoms:
Post-Operative Pain
Tramazac is used for management of postoperative pain in adults and helps in the recovery process following knee surgery, hip replacement, shoulder surgery, etc.
Arthralgia
Tramazac is also used to treat joint pain which is caused by obesity, as the excess weight of your body puts pressure on your joints and may lead to osteoarthritis.
Read about Osteoarthritis Treatment Options
Musculoskeletal Pain
Tramazac is used to treat symptoms like joint stiffness, painful joints of the knee, hip, neck, lower back associated with Osteoarthritis and also used to treat muscles pain, spasms, and muscular strains.
Low Back Pain
Tramazac is also used to treat mild to severe back pain caused by conditions like arthritis, sciatica, herniated disc.
Pain Associated with Other Reasons
Tramazac is used to treat different kinds of pains which are moderate to severe.
How do Tramazac Works?
Tramazac being an opioid analgesic works in certain areas of the brain and nervous system to block the signals that are related to pan.
Side Effects of Tramazac
The following is a list of possible side effects that may occur from all constituting ingredients of Tramazac. These side-effects are possible but do not always occur. Some of the side-effects may be rare but serious. Consult your doctor if you notice any of the following side effects, especially if they do not go away. The Common side effects of Tramazac include:
Nausea
Vomiting
Constipation
Lightheadedness
Dizziness
Drowsiness
Sweating
Agitation and anxiety
Indigestion
Convulsions
Itching or rash
Irregular heartbeat
Shortness of breath
Some of these side-effects may reduce after you have been using this drug for a while. If any of these side effects persist or worsen, tell your doctor promptly.
Contraindications of Tramazac
Hypersensitivity to ingredients of Tramazac is a contraindication. In addition, Tramazac should not be used if you have the following conditions:
Hepatic impairment
Hypersensitivity to Tramadol Hydrochloride
Head injuries
Consumption of antidepressants
Blockage of the stomach or intestines
Children under the age of 16 years
Alcoholism
Sedatives
Tramazac Dosage and Directions for Use
The dosage of Tramazac should be adjusted as per the intensity of pain and the individual's response to the analgesic action. Use this medicine in the dose and duration as advised by your physician. Swallow it as a whole. Do not chew, crush or break it. This drug may be taken with or without food, but it is better to take it at a fixed time. It should not be used for the treatment of acute pain.
Precautions while using Tramazac
If you use other over the counter products or other drugs at the same time, the effects of Tramazac may change. This may increase your risk for side-effects or cause your medicine not to work properly. Inform your physician about prescription and non-prescription drugs, nutritional supplements, vitamins, and herbal products you are taking or planning to take; so that your physician can help you prevent or manage drug interactions. Some health conditions may make you more susceptible to the side-effects of the drug. Take as directed by your physician or follow the direction printed on the product insert. Dosage is based on your condition. Consult your doctor if your condition persists or worsens. Essential counseling points are listed below:
Avoid using Tramazac if you are allergic to it
Consult a doctor if you have or had liver, kidney or stomach disease
Avoid alcohol consumption
Be careful if you are having surgery, including dental surgery
Be careful in case of driving or operating heavy machinery while under this medication
Pregnant, planning to get pregnant or breastfeeding women are advised to use this medicine only after consulting their doctor and only if the benefits are more compared to the side effects
Tramazac – Drug Interactions
Tramazac interacts with a number of drugs if taken simultaneously. Hence, you must report to your physician if you are on any of the drugs listed below:
Butorphanol
Pentazocine
Nalbuphine
Naltrexone
It is always advisable to inform your physician about your regular medication list before the prescription of new medications. This can help in eliminating unwarranted side-effects.
Moreover, it is essential to follow the physician's instructions regarding medicine intake to minimize side-effects.
Substitutes for Tramazac
Below is the list of medicines which have the same composition, strength, and form as Tramazac and hence can be used as its substitute:
Dolodol 50 MG Capsule – Micro Labs Ltd.
Stradol 50 MG Capsule – Lupin Ltd.
Tramadol (Novartis) 50 mg Capsule – Novartis India Ltd.
Tranzat 50 MG Capsule – Wockhardt Ltd.
Tranzex 50 MG Capsule – Ranbaxy Laboratories Ltd.
If for some reason an experienced doctor is not available to you, then you can contact us here.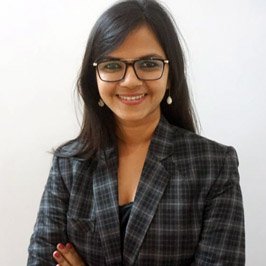 Dr. Srishti Tayal is Chief Radiologist at Radiodent – Dental and Maxillofacial Imaging. She has completed BDS and MDS with Gold Medal from JSS Medical College, Mysore. She is a passionate medical researcher and has published five research papers in various medical journals and received an award for the best scientific paper.
In addition to following her pursuits in dentistry, she is also an avid medical writer who believes in bridging the information gap among the common population with regards to modern medicine.
Reviews
0

out of

5

based on

0

reviews.
Overall rating: