Table of Contents
Skin Disorders in the United States
What is Terrasil Max?
Constituents
Indications
How does Terrasil Max work?
How to Take Terrasil Max?
Common Dosage for Terrasil Max
When to Avoid Terrasil Max?
Side-effects of Terrasil Max
Effects on organs
Reported Allergic Reactions
Effect of Terrasil Max on the menstrual cycle
Drug Interactions to Be Careful About
Food interactions
Interactions with laboratory procedures
Shows Effects / Results in (how long does the effect stay?)
Is Terrasil Max Addictive?
Can I have Terrasil Max with alcohol?
Can I have Terrasil Max When Pregnant?
Can I have Terrasil Max when feeding a baby?
Can I drive after taking Terrasil Max?
Effect of an overdose of Terrasil Max
Effect of using expired Terrasil Max
Effect of missing a dose of Terrasil Max
Storage requirements
Reference
Skin Disorders in the United States
There have been significant changes in the burden of skin disease in the United States. It has been estimated that almost 85 million Americans have gone to at least 1 physician to consult for skin disease in 2013. The estimated direct healthcare cost in the United States due to skin disease was $75 billion. The cost of indirect opportunity loss was estimated at $11 billion.1
What is Terrasil Max?
A basic introduction in brief
Terrasil Max is the topical ointment used for treating various skin disorders. The active ingredient of Terrasil Max is Allantoin and Benzethonium Chloride which shows synergistic action. Terrasil Max is marketed in the United States by Aidance Skincare & Topical Solutions, LLC. The product is available in jar packing. It is intended only for external use. The drug is marketed as antiseptic and skin protectant.
Type of drug
Terrasil Max is an ointment for topical application. The drug is marketed in the United States of America as an Over-the-counter drug. This indicates that for purchasing this drug from the pharmacist, no prescription is required.
Use in brief
Terrasil Max is used to managing various skin disorders. It relieves irritation, itching, and rashes on the skin. It also reduces the risk of infection.
---
Shop DonJoy Orthopedic Products on HealthClues
Are you Looking for a Knee Brace that is best in class. Check the options available at our Online Portal.
---
Constituents
Terrasil Max is available in jar packing of 14 gm and 44 gm. The active ingredient present in Terrasil Max is Allantoin 1% and Benzethonium Chloride 0.2%. The inactive ingredients present in Terrasil Max are silver oxide, magnesium oxide, bentonite, tea tree oil, Cera alba (organic beeswax), peppermint oil, cedarwood Himalayan oil, zinc oxide, and Simmondsia Chinensis (jojoba) seed oil.
Indications
Terrasil Max is applied to the skin to manage and treat various skin disorders. Terrasil Max is used in:
Skin protection
Accelerate the healing of ulcers, blisters, sores, cracked and damaged skin, and lesions.
Help relieves various symptoms of rashes such as itching and irritation.
Preventing infection and reducing the risk of infection.
How does Terrasil Max work?
Terrasil Max contains two active ingredients that work through synergistic action. Allantoin works as a skin protectant while Benzethonium chloride is a potent antiseptic agent. Allantoin also has an anti-irritant and soothing effect on the skin. The action of allantoin is attributed to its ability to make complexes with allergic agents. Allantoin also accelerates the healing of damaged skin through the various mechanisms of actions. These mechanisms include regeneration of damaged epithelium, enhancing wound healing and increasing epidermal cell proliferation. Benzethonium possesses potent antiseptic properties because of its broad-spectrum antibacterial effect. Benzethonium also has surfactant properties. Although the exact mechanism of Benzethonium chloride is not known it is believed to work by disrupting the cellular membranes of bacteria due to its surfactant property.
How to Take Terrasil Max?
Form of medicine:
Terrasil Max is available as an ointment for topical administration.
When to use:
It is used to treat various skin disorders. It also helps in accelerating the healing of damaged skin. Terrasil Max treats and prevents the recurrence of skin infection due to its skin protectant and antiseptic property.
Read about similar topical ointments
How to use:
Before applying Terrasil Max to the affected skin, wash and dry the area. A thin layer of Terrasil max is applied over the damaged skin such as ulcers, sores, or blisters. The bandage is then used to cover the damaged skin.
Common Dosage for Terrasil Max
The dose of Terrasil depends upon the area to which it is applied and the response of the patient towards treatment. In most cases, Terrasil Max is applied 2-3 times a day until the condition of the skin improves.
When to Avoid Terrasil Max?
Avoid using Terrasil Max if you are allergic to Allantoin or Benzethonium chloride or any of the inactive ingredients of Terrasil Max. Stop using Terrasil max if symptoms persist even after using Terrasil max for a week.
Side-effects of Terrasil Max
No serious side effects with Terrasil Max have been reported. Following are some of the side effects related to Terrasil Max:
Allergic reactions
Stinging sensation
Redness
Irritation
Effects on organs
Terrasil Max does not cause side effects specific to any organ. If you suffer from side effects after using Terrasil Max, stop using this ointment immediately and seek medical attention.
Reported Allergic Reactions
Patients who are sensitive to allantoin or Benzethonium chloride or inactive ingredients of Terrasil max may have allergic reactions such as redness, itching, and rashes.
Effect of Terrasil Max on the menstrual cycle
Although a very small quantity of active ingredient reaches the systemic circulation, it is highly unlikely that it may cause disturbances in the menstrual cycle. There is no specific information available regarding the effect of Terrasil Max on the menstrual cycle. Seek more information from your doctor.
Drug Interactions to Be Careful About
Certain drugs, especially topical drugs, when applied simultaneously with Terrasil Max may cause interaction. Drug interaction may reduce the potency of Terrasil Max. Inform your doctor about the medicines you are taking.
Food interactions
As the active ingredients are absorbed in very little amount in the systemic circulation, the interaction of Terrasil Max with any food is unlikely. However, more information in this regard should be obtained from your doctor.
Interactions with laboratory procedures
No information is available regarding the interaction of laboratory procedures with active ingredients of Terrasil max.
Shows Effects / Results in (how long does the effect stay?)
The active ingredients start working instantly but the results are experienced after 2-3 days. If your symptoms are not improved or worsen even after 7 days of application, stop the use of Terrasil max and consult with your doctor regarding other treatment options.
Is Terrasil Max Addictive?
Terrasil Max is non-addictive.
Can I have Terrasil Max with alcohol?
No information is available regarding the effect of alcohol on the efficacy of Terrasil Max.
Can I have Terrasil Max When Pregnant?
Inform your doctor if you are pregnant or planning to get pregnant before applying Terrasil max. As with other medications, do not use Terrasil Max during pregnancy without consulting your doctor.
Can I have Terrasil Max when feeding a baby?
Take advice from your doctor before applying Terrasil Max if you are breastfeeding.
Can I drive after taking Terrasil Max?
Terrasil Max may cause stinging sensation along with itching. This may dilute your concentration while driving. Drive only when you feel fit to drive.
Effect of an overdose of Terrasil Max
No information related to the overdose of Terrasil Max is available. Seek medical attention immediately if you feel that you have applied more than the recommended quantity. Avoid contact with eyes. If Terrasil Max is swallowed, immediately contact the poison control center.
Effect of using expired Terrasil Max
Do not apply expired Terrasil Max and discard the expired jar according to the manufacturer's instructions. Applying expired Terrasil Max may increase side effects or you may not get the required benefit.
Effect of missing a dose of Terrasil Max
Terrasil Max should be applied 2-3 times a day. If you forget, apply as soon as you remember. However, we have a gap of at least 8 hours before the next application. Applying two doses simultaneously may not increase the therapeutic effect and increase the incidence of side effects.
Storage requirements
Store at room temperature. Store away from direct sunlight and at dry and cool place. Keep all the medicines out of the reach of children.
Reference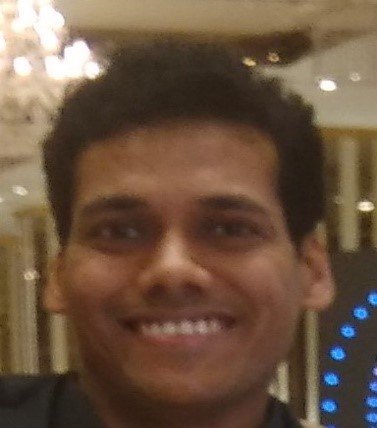 Mr. Rohit Jain is a Pharmaceutical techno-marketing trainer with more than 10 years of industrial experience. In his previous assignment, he was Senior Product Manager, heading the Product Management Team at an organization of repute. Mr. Jain is B. Pharma, MBA, PGDBM, LL.B. and is a Registered Patent Agent. He also has a Professional Diploma in Clinical Research and is also a certified Pharmacovigilance Professional. He was involved in delivering medico-marketing training to on-the-field marketing professionals as well as in-house business development professionals. Mr. Rohit Jain is a prolific medical content writer and had written more than 500 medical articles spreading over varied therapeutic areas. Mr. Jain has a keen interest in learning about the latest happenings of the pharmaceutical and medical industry.
Reviews
0

out of

5

based on

0

reviews.
Overall rating: