Tendocare tablet is a nutrient supplement used for joint pains. It is used for tissue repair, osteoarthritis, early rheumatoid arthritis, joint pain, cell damage and inflammation, treatment of wound healing, improvement of cellulite, diabetes, atherosclerosis, and other conditions.
Get to know how Tendocare works, its side effects, precautions, and contraindications where Tendocare is not suggested.
Online Consultation with Top Doctors
Read More: Tendocare in Hindi
Tendocare Tablet Composition and Active Ingredients
Tendocare tablet contains Collagen peptide(40mg), Chondroitin sulfate (200mg), Sodium hyaluronate (30mg) and Vitamin C (35mg) as active ingredients. It is basically used in Osteoarthritis. In OA, a collagen-based nutritional supplement has a very good role to play. Osteoarthritis is one of the most common forms of arthritis and affects joints like the knee and hip. In addition to taking a nutrient supplement such as Tendocare, one may consider a few other interventions for pain relief. Here we list a few useful articles that provide useful information.
Read More: Top 10 Home Remedies for Knee Pain
In addition, one can also consider adding options that provide additional help in pain relief, such as knee caps and knee support braces. A few of these are simple products that provide relief through mild compression, but other products may require a doctor's advice.
How Does Tendocare Tablet Work?
Collagen Peptide
Collagen is a vital component of Bone Cartilage and loss of Collagen leads to Cartilage damage and Osteoarthritis. Collagen Peptides supplementation has an important role in preventing and treating Osteoarthritis. Because Collagen peptide helps to regenerate cartilage and provide strength to load-bearing bones, thus improves the flexibility of joints.
Sodium Hyaluronate and Chondroitin Sulfate
Sodium Hyaluronate and Chondroitin reduce the inflammation associated with Osteoarthritis.
Vitamin C
Vitamin C is a water-soluble vitamin and has antioxidant properties that are required by the body to make collagen.
Purchase Online from Amazom: Nutirtion Supplements
Tendocare Tablet Uses and Benefits
Tendocare tablet is a medicine used for the treatment of Osteoarthritis, Tissue Repair, joint pains, Cell Damage, Inflammation, Skin Problems, and other conditions. The health problems that Tendocare tablet can efficiently deal with include:
Read More: Osteoarthritis Treatment Options
Osteoarthritis
Joint pain
Tissue repair
Cell damage
Inflammation
Treatment of early rheumatoid arthritis
Ulcerative colitis
Liver disease
Eye surgery
Skin diseases
Plastic surgery of the skin
Atherosclerosis
Wound healing
Improvement of cellulite
Diabetes
Ischemia
Scurvy
Red blood cell production
Improvement of skin problems
Wrinkles on the face
Arthritis or  Osteoarthritis may result in bone weakness and cause Joint pains. Knee caps may be suggested to provide warmth and support to the damaged knee joint and provide relief. You can visit the below link for more information on the product.
Read More: 5 Simple Exercises for Knee Pain
Compare Prices to Buy Tendocare Tablet Online
| | | | | |
| --- | --- | --- | --- | --- |
| Website | Price | Discount % | Discounted Price | Buy Link |
| 1mg | 350 | 9% | 316 | |
| Netmeds | 350 | – | 350 | |
| PharmEasy | 350 | 18% | 287 | |
| Medlife | 305 | 18% | 250.10 | |
| MedPlus Mart | 350 | – | 350 | |
| Practo | 304.99 | 10% | 274 | |
Side-Effects of Tendocare Tablet
The below-mentioned list contains possible side effects that may occur from all constituting ingredients of Tendocare tablet. These side-effects of Tendocare tablets are possible but do not always occur. Some side effects of Tendocare may be rare but serious. Consult your health expert if you observe any of the following side-effects, especially if they do not go away.
Nausea or vomiting
Headache
Bloating
Nausea
Gastrointestinal symptoms
Wheezing
Difficulty in swallowing
Dizziness or feeling faint
Exanthema (skin rash)
Tightness in chest
Blue color or flushing or redness of the skin
Pruritus (itching)
Diarrhea
Trouble breathing
Hypotensive crisis (drop in blood pressure)
Transient rise in intraocular pressure
Hypersensitivity or anaphylaxis
Stuffy nose
Fever
Cough
Abdominal cramping
Inflammation at the injection site
Hives
Read More: Knee Brace – Types, Uses, Precautions, and Tips
Tendocare Tablet Dosage
Tendocare tablet should be taken as exactly prescribed by your physician. The prescribed dose form, frequency, and duration depend on your condition. The medicine is consumed with food or immediately after food. The effect of the Tendocare tablet starts in 5 to 10 minutes after its intake, and it is inexpensive.
The recommended adult dose is 1 tablet once or twice per day Do not take this drug in larger or smaller quantities for longer than recommended. Contact your health expert if no visible improvements in symptoms after its usage. It is easily available and has variable generic names as well.
Tendocare Tablet Precautions
If at times you use other drugs or over the counter products at the same time, the effects of the Tendocare tablet may change. This may increase the chances for side-effects or it may cause your drug not to work properly. Inform the physician what prescription and non-prescription drugs, nutritional supplements, vitamins, and herbal products you are taking or plan to take; so that your physician can help you prevent or manage drug interactions. Strictly follow precautions to prevent adverse effects. Dosage is based on your condition. Consult your doctor if your condition persists or worsens. Essential counseling points are listed below:
Be careful if you use soft contact lens
Do not take this medication if you are allergic to it
Drink plenty of liquids
If you are allergic to this product
If you are pregnant or planning to be or are breastfeeding
Tendocare General Warnings
Tendocare Overdosage
Taking more than prescribed Tendocare tablet may cause harmful side effects. Consult your physician or pharmacist if you find any side effects.
Missing Dosage of Tendocare
If you miss a regular dose, take as early as possible, and if it is near time for next dose, then skip the missed dose and carry on with next regular dose. But be careful about overdose.
Tendocare in Pregnancy
During pregnancy, it is not advised, but if there is no choice, it is strongly recommended to use with proper advice from your doctor to avoid any side effects. it does not cause any harm to the fetus, still should be taken after the prescription of your physician.
Tendocare in Breastfeeding
Tendocare tablet is safe to use during breastfeeding. Before taking Tendocare tablet, consult your physician.
Tendocare Drug Interactions
Over the counter products or the other drugs, if you consume at the same time, the effect of Tendocare tablet may change. This may increase chances of side effects or might cause your drug not to work properly. If you inform the doctor about all your health history, then it is easy for the doctor to manage or prevent drug interactions. The drugs which interact with Tendocare tablet includes;
Antibiotics
Anticonvulsants
Antifungals
Anti-inflammatories
Antianxiety agents
Deferoxamine
Diuretics
Benzocaine
Cetylpyridinium
Substitutes for Tendocare tablet
Below mentioned drugs, which have the same strength and composition as Tendocare tablet, hence can be used as its substitutes:
Cecollti Hc Tablet (Tikish Pharmaceuticals)
Cocojoint Forte Tablet (BSA Pharma Inc)
Tendofit Tablet (Pharmed Pharma)
Tenata Tablet (Cadila Pharma)
Tendomac Tablet (Macleods Pharma)
Tendosave Tablet (Elion Health Care Pvt Ltd)
Tendoheal Tablet (Jupiter Biolabs)
Tendomin Fort Tablet (Minova Lifesciences)
If for some reason an experienced doctor is not available around you, then you can contact us here.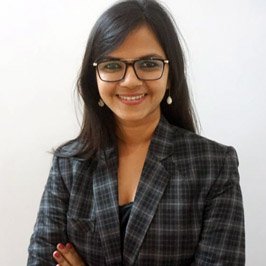 Dr. Srishti Tayal is Chief Radiologist at Radiodent – Dental and Maxillofacial Imaging. She has completed BDS and MDS with Gold Medal from JSS Medical College, Mysore. She is a passionate medical researcher and has published five research papers in various medical journals and received an award for the best scientific paper.
In addition to following her pursuits in dentistry, she is also an avid medical writer who believes in bridging the information gap among the common population with regards to modern medicine.
Reviews
5

out of

5

based on

5

reviews.
Overall rating:
★★★★★
"
A goldmine of information in very simple language.
"
★★★★★
"
Very thorough subject knowledge.
"
★★★★★
"
Vegetarian substitute of tendocare forte required..Pls help
"