Table of Contents
What is Temozolomide?
Constituents
Indications
How does Temozolomide work?
How to Take Temozolomide?
Common Dosage for Temozolomide?
When to Avoid Temozolomide?
Side-effects of Temozolomide?
Effects on organs?
Reported Allergic Reactions?
Effect on menstrual cycle
Drug Interactions To Be Careful About
Food interactions (if any)
Interactions with laboratory procedures
Shows Effects / Results In and how long does the effect stay:
Is Temozolomide Addictive?
Can I have Temozolomide with alcohol?
Can I have Temozolomide When Pregnant?
Can I have Temozolomide when feeding a baby?
Can I drive after taking Temozolomide?
Effect of overdose of Temozolomide?
Effect of using expired Temozolomide?
Effect of missing a dose of Temozolomide?
Storage requirements
What Is Temozolomide?
A basic introduction in brief
Temozolomide is an FDA-approved drug. Temozolomide is an anti-cancer drug that is used for the treatment of brain cancer.
Type of drug
It is a type of anti-cancer chemotherapeutic drug which is used for the treatment of brain tumors.
Use in brief
Temozolomide drug is used for the treatment of brain cancer in adults.
Constituents
This drug contains 5mg, 20mg, 100mg, 140mg, 180mg, and 250mg of Temozolomide along with other inactive excipients.
---
Shop DonJoy Orthopedic Products on HealthClues
Are you Looking for a Knee Brace that is best in class. Check the options available at our Online Portal.
---
Indications
Refractory anaplastic astrocytoma: Temozolomide drug is indicated for the treatment of refractory anaplastic astrocytoma in adults.
Newly diagnosed glioblastoma multiforme: This drug is indicating as a maintenance treatment for the treatment of newly diagnosed glioblastoma multiforme.
How Does Temozolomide Work?
Temozolomide is a drug which enters the brain and damage genetic framework of tumor cell.
Read more about lung camcer medications
How to Take Temozolomide?
Form of Medicine
Temozolomide is a drug that is available in the form of a capsule. The capsule of temozolomide is available in various strengths such as 5mg, 20mg, 100mg, 140mg, 180mg and 250mg.
When to Use
Your doctor prescribes this drug when you are suffering from brain tumors.
How to Use
Take this tablet before one hour of meal. Swallow the whole tablet and do not try to chew and crush this tablet. For best result take advice from your doctor. If you feel vomit after taking this drug then do not take other medication and wait for the scheduled time of the next regular dose.
Common Dosage for Temozolomide
The dosage of this drug is decided based on weight, height, medical condition and response of treatment in patients. For best and effective results, follow the instruction of your doctors for taking his medicine.
When to Avoid Temozolomide?
Avoid intake of this tablet if any symptoms are developed related to the condition such as:
Opportunistic infections
Hypersensitivity
Side-Effects of Temozolomide
The common side effects of temozolomide are listed below such as:
Memory loss
Convulsion
Insomnia
Weakness
Diarrhea
Dizziness
Rashes
Vomiting
Hair loss
Fever
Coordination disorders
Constipation
Viral infection
Effects on Organs
Some effects of this drug on body organs such as
Decrease bone marrow functions
Blood cells disorders
Reported Allergic Reactions?
Do not use this drug if you have any allergic reaction from the temozolomide drug and its constituents.
Effect on Menstrual Cycle
The effect of this drug on the menstrual cycle is still unknown. Take information from your doctor about the effect of this drug on the menstrual cycle.
Drug Interactions to Be Careful About
Some drugs interact with this drug and change their mode of action in the body such as:
Amlodipine
Furosemide
Lisinopril
Keppra
Omeprazole
Lorazepam
Food Interactions
Take this tablet 1 hour before meal because food can reduce the rate and extent of absorption of this drug in the body.
Interactions with Laboratory Procedures
The information about the interaction of this drug with laboratory procedure is still unavailable.
Shows Effects / Results In and How Long Do the Effect Stay
The half-life of this drug is approximately is 1.8 hours. Most chemotherapeutic drugs stay in the body for a few hours or a day.
Is Temozolomide Addictive?
This drug does not show any additive effect but does not use this drug for a long time because this can cause some serious side effects.
Can I Have Temozolomide With Alcohol?
Avoid consumption of alcohol with temozolomide.  Drinking alcohol may interact with the efficacy of this drug and may also lead to unwanted side effects.
Can I Have Temozolomide When Pregnant?
Avoid taking this drug during pregnancy. Temozolomide may take some harmful effects on the fetus.
Can I Have Temozolomide When Feeding A Baby?
Do not use this drug during breastfeeding. This drug can cause some possible risk in infants.
Can I Drive After Taking Temozolomide?
Do not drive and operate the machine after taking this medicine. The administration of a temozolomide tablet makes you tired and sleepy. Drive only when you feel that you can drive safely.
Effect of Overdose of Temozolomide
Do not take an overdose and a double dose of this drug. If you have taken an overdose of this drug by mistake, immediately call your doctor and take emergency treatment.
Effect of Using Expired Temozolomide
Do not use expired temozolomide drug because after expiry date temozolomide drug may have reduced therapeutic efficacy and also cause some unwanted and toxic effects.
Effect of Missing a Dose of Temozolomide
You should take every dose on its schedule time. When you missed your regular dose then avoid that dose and take the next regular dose at their schedule time. Do not take a double dose to make up for the missed dose. In case you have taken a double dose, immediately consult with your healthcare provider.
Storage Requirements
Store the drug at room temperature. Keep away this drug from light and moisture.
If for some reason an experienced doctor is not available around you, then you can contact us here.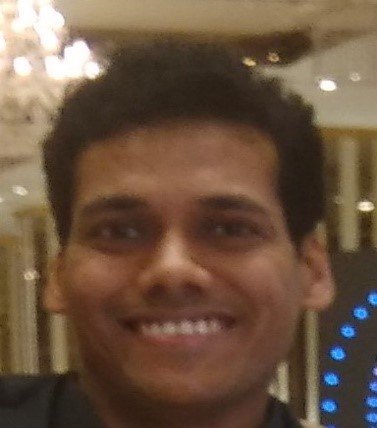 Mr. Rohit Jain is a Pharmaceutical techno-marketing trainer with more than 10 years of industrial experience. In his previous assignment, he was Senior Product Manager, heading the Product Management Team at an organization of repute. Mr. Jain is B. Pharma, MBA, PGDBM, LL.B. and is a Registered Patent Agent. He also has a Professional Diploma in Clinical Research and is also a certified Pharmacovigilance Professional. He was involved in delivering medico-marketing training to on-the-field marketing professionals as well as in-house business development professionals. Mr. Rohit Jain is a prolific medical content writer and had written more than 500 medical articles spreading over varied therapeutic areas. Mr. Jain has a keen interest in learning about the latest happenings of the pharmaceutical and medical industry.
Reviews
0

out of

5

based on

0

reviews.
Overall rating: