Telma 40 belongs to a class of medicines called angiotensin receptor blockers (ARBs). This medication is used to treat hypertension (high blood pressure). Lowering high blood pressure helps prevent heart attacks, strokes, and kidney diseases. Read on to know about working, side effects, precautions and contraindications of Telma 40.
Telma 40 composition and active ingredients
Telma 40 contains Telmisartan 40 mg as an active ingredient. This tablet is manufactured & marketed by Glenmark Pharmaceuticals Ltd India. It is available in the market in the packaging of 30 tablets per strip.
Online Consultation with Top Doctors
How does Telma 40 work?
Telma 40 belongs to the class of drugs called
angiotensin receptor blockers. It works by relaxing blood vessels so that blood can flow more easily. Lowering high blood pressure helps prevent heart attacks, strokes, and kidney problems. It is also used to improve the chance of living longer after a heart attack.
Telma 40 Uses and Benefits
It is used to treat high blood pressure (Hypertension).
It is used to help heart function after a heart attack.
It is used to treat heart failure (weak heart).
Telma 40 side effects
The following are the most common side effects of Telma 40 Consult your doctor if you experience any of the below side effects.
Headache
Dizziness
Nausea
Weakness
Vomiting
Trouble breathing
Skin rash
The following are the severe side effects and you may require immediate medical attention:
Diarrhea
Unexplained weight gain
Swelling of the face, tongue or throat
Irregular heartbeat
Increased potassium levels in blood
This is not a complete list of side effects and others may occur. Please consult your health expert to know more about other possible side effects.
Telma 40 Contraindications
Do not take Telma 40 if you are suffering from the following conditions:
Have experienced angioedema as a reaction to any Angiotensin Receptor Blocker (ARB)
Are allergic to telmisartan or any ingredients of the medication
Are pregnant or breastfeeding
Are low on bodily fluids
Have kidney disease
Telma 40 Dosage
The dosage and the drug form of Telma 40 depend on the patient's age, weight, and medical condition. Take Telma 40 as prescribed by your health expert. Swallow the tablet whole. Do not crush or chew the tablet. Take Telma 40 with or without food. If you miss a dose of Telma 40, please take it immediately once you remember. If it is nearing the next dose schedule, skip the missed out one and continue with the regular dosage schedule. Do not take an extra dose to make up for the missed dose.
Precautions while taking Telma 40
Do not drive or operate heavy machinery if Telma 40 causes dizziness or blurred vision.
Seek physician advice before taking any other drug or herbal products while on Telma 40
Monitor your blood pressure on a regular basis while on Telma 40.
Take the dosage as prescribed by your health expert.
Avoid consumption of alcohol as it may cause excessive drowsiness when taken with Telma 40.
Pregnant women or women who are trying to get pregnant should avoid consuming Telma 40, since it may harm the fetus.
Consuming this medicine can lead to complications for patients affected by disorders such as liver disease, heart disease, kidney failure, diabetes and allergies. If you suffer from these conditions, you should inform your physician before taking this drug.
Do not to take Telma 40 if you notice:
The foil or packaging is torn or shows signs of tampering or there is discoloration.
It has passed the expiry date of the medicine printed on the pack.
Telma 40 – Drug interactions
Effectiveness of this medicine may impact if used along with some other medications such as over the counter medications. This may reduce the potency of drug or may cause side effects.
Telma 40 may interact with the following medicines and products:
Acetaminophen
Aspirin
Atorvastatin
Celecoxib
Cetirizine
Cholecalciferol
Cyanocobalamin
Esomeprazole
Formoterol
Metoprolol
Pregabalin
Rosuvastatin
Sitagliptin
Ubiquinone
Substitutes for Telma 40
Here is the List of substitute's medicines which have the same composition, strength and form as Telma 40:
Telmikind 40mg – Mankind Pharma
Temsan 40mg – Emcure Pharma
Zitelmi-40 – FDC
Telvas-40 – Aristo Pharma
Hitarget-40 – Panacea Biotec
Teleact 40mg – Ranbaxy
Telday 40mg – Torrent Pharma
Teli-40mg – Cadila Pharma
Telpres 40mg – Abbott India
Cresar 40mg – Cipla
Arbitel 40mg – Micro Labs
Macsart-40mg – Macleods
Telista 40 mg – Lupin
Tetan-40mg – Alembic Pharma
Telsartan Activ 40mg – Dr. Reddy
Tetan 40mg – Alembic Pharma
Tellzy 40mg – Alembic Pharma
Sartel-40 – Intas
Telma-40mg – Glenmark
Telsar 40mg – Unichem
Telsartan 40 – Dr. Reddy
Tazloc 40mg – USV
Telwin 40mg – Psychotropics India
Telminorm 40 mg – Ipca Labs
Targit-40mg – Pfizer
Frequently asked questions about Telma 40
While taking Telma 40 Should I follow any dietary precautions?
Sometimes this medicine may cause diarrhea. While taking Telma 40, drink plenty of fluids and solutions that contain water and salt to restore the lost electrolytes.
Is Telma 40 safe for pregnant women?
No, Telma 40 is not safe for pregnant women, as it may affect the growing fetus.
How long can I take Telma 40?
It is recommended to take Telma 40 for the prescribed duration. Discontinuing the medication may cause poor management of the disease.
If for some reason an experienced doctor is not available around you, then you can contact us here.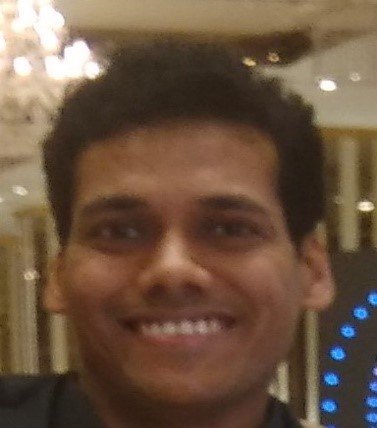 Mr. Rohit Jain is a Pharmaceutical techno-marketing trainer with more than 10 years of industrial experience. In his previous assignment, he was Senior Product Manager, heading the Product Management Team at an organization of repute. Mr. Jain is B. Pharma, MBA, PGDBM, LL.B. and is a Registered Patent Agent. He also has a Professional Diploma in Clinical Research and is also a certified Pharmacovigilance Professional. He was involved in delivering medico-marketing training to on-the-field marketing professionals as well as in-house business development professionals. Mr. Rohit Jain is a prolific medical content writer and had written more than 500 medical articles spreading over varied therapeutic areas. Mr. Jain has a keen interest in learning about the latest happenings of the pharmaceutical and medical industry.
Reviews
0

out of

5

based on

0

reviews.
Overall rating: