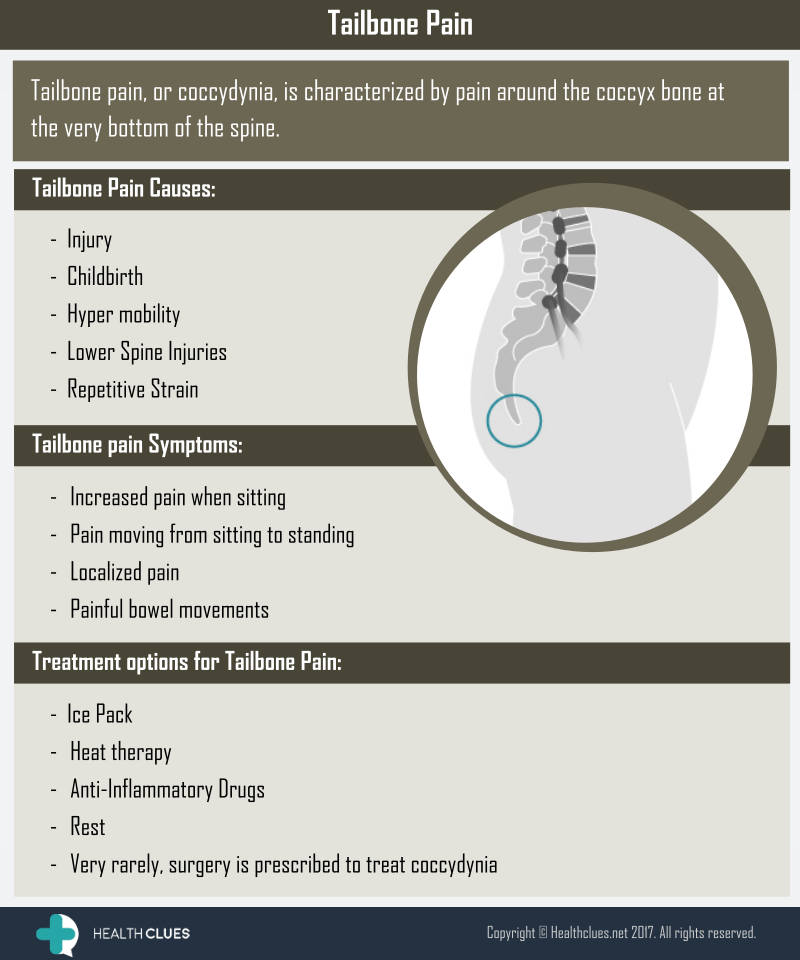 Tailbone pain, or coccydynia, is characterized by pain around the coccyx bone at the very bottom of the spine.
Tailbone pain causes:              
Injury
Childbirth
Hyper mobility
Lower Spine Injuries
Repetitive Strain
Tailbone pain Symptoms:
Increased pain when sitting
Pain moving from sitting to standing
Localized pain
Painful bowel movements
Treatment options for tailbone pain
Ice Pack
Heat therapy
Anti-Inflammatory Drugs
Rest
Very rarely, surgery is prescribed to treat coccydynia
For more information, do get in touch with us through email at [email protected] or message us on WhatsApp at +91-9640378378, or submit your question below.
Have a question?
Leave a Review
How did you find the information presented in this article? Would you like us to add any other information? Help us improve by providing your rating and review comments. Thank you in advance!
Overall rating: