Table of contents
What is Surbex XT?
Composition and Ingredients of Surbex XT Soflets
How Does Surbex XT Work?
Surbex XT Soflets Uses
Surbex XT Side-Effects
Contraindications of Surbex XT
Precautions While Using Surbex XT
Surbex XT Drug Interactions
Surbex XT Dosage
What is Surbex XT?
Surbex XT Soflets is a combination of various B-vitamins such as pyridoxine, nicotinamide, folic acid, cyanocobalamin, and also contains other ingredients such as selenium, lycopene, zinc sulfate. This medicine is used to treat vitamin deficiency due to illness, poor nutrition, pregnancy problems, and digestive disorder. Surbex-XT Soflets is also used to increase metabolism, for treating fatigue and improving weakness in patients.  Read on to know about working, side effects, precautions, and contraindications of Surbex XT Soflets.
Read about similar Vitamin B complex medications
Composition and Ingredients of Surbex XT Soflets
Vitamin B6 (pyridoxine HCl) IP – 3.0mg
Nicotinamide IP – 100mg
Vitamin B12 (cyanocobalamin) IP – 15mcg
Folic acid IP – 1.5mg
Chromium Picolinate USP – 250mcg
Selenium (as selenious acid) USP – 100mcg
Zinc sulfate monohydrate IP – 61.8mg
Lycopene USP 10% – 5mg
How Does Surbex XT Work?
Vitamin B6 plays an important role in maintaining the health of skin, nerves and red blood cells. It also increases the nerve conduction thus helps relieving symptoms of various neurological disorder.
Nicotinamide is used as a supplement in treating niacin deficiency. It helps in preventing and treating pellagra.
Vitamin B12 is playing an important role in the normal function of the brain and nerves. It also takes part in the formation of red blood cells, energy production, and fatty acid synthesis. Vitamin B12 also helps in cellular metabolism.
Folic acid is an important vitamin used in the development of the body. Folic acid is required for the formation of DNA and other genetic material and also used in the synthesis of red blood cells.
Chromium picolinate is used to regulate insulin through increasing the sensitivity of insulin receptors and promoting utilization of glucose
Selenium is an antioxidant which reduces the stress by controlling the number of free radicals. It protects the cell against damage which is caused due to increased oxidative stress.
Zinc sulfate monohydrate is a naturally developing mineral which is used to maintain sufficient growth rate and also used for healthy tissues.
Lycopene is a naturally occurring nutrient with antioxidant properties. Lycopene protects vital organs from the negative effect of oxidative stress.
Surbex XT Soflets Uses
Vitamin deficiency
Pregnancy
Digestive disorder
Fatigue
Weakness
Increase in metabolism
As an energy source
Manage cholesterol level in the blood
Protection from neural tube defects
Maintain good health
Surbex XT Side-Effects
Nausea
Vomiting
Diarrhea
Skin rashes
Itching
Hot flushes
Loss of appetite
Belly pain
Bad breath
Swelling on face, tongue, and lips
Gray and blue color of skin
Seizure
Chest tightness
Difficulty in breathing
Headache
Contraindications of Surbex XT
Skip intake or do not take this medicine if you have the following health issues:
Undiagnosed megaloblastic anemia
Aplastic or normocytic anemia
Pernicious anemia
Precautions While Using Surbex XT
Before using this product take advice from your doctor. Do not use this medicine with another medicine or other therapy. Discuss with your doctor before taking any type of medicines, other multivitamins, and any herbal medicines because the combination of these drugs with Surbex-XT Soflets cause unwanted effects in your body. If you are taking any other medicines or have side effects with this medicine then immediately concern with your doctor and take an emergency treatment.
To reduce the risk of side effects or unwanted effects take advise from your doctor and also read the instruction given on the product packaging.
Lactation: Although there is no harm in taking this medication during breastfeeding, you should consult your doctor before taking Surbex-XT Soflets.
Pregnancy: Consult your doctor before taking Surbex-XT Soflets if you are pregnant.
Surbex XT Drug Interactions
Surbex-XT Soflets interact with the following drugs and cause an unwanted and modifying effect on the patients.
Alcohol
Antiepileptics (acetazolamide, clobazam, lacosamide)
Oral contraceptives
Pyrimethamine
Anti-TB drugs
Aminopterin
Sulfonamides
Methotrexate
Trimethoprim
Surbex-XT Dosage
Take 1-2 tablets with water after meal. Do not miss any dosage of this medicine. Take this medication strictly as prescribed by the doctor.
If you have missed the dose, take it as soon as possible. If it is the time for the next dose, then skip the missed dose and take the scheduled dose. You should not take a double dose to make up for the missed dose.
If for some reason an experienced doctor is not available around you, then you can contact us here.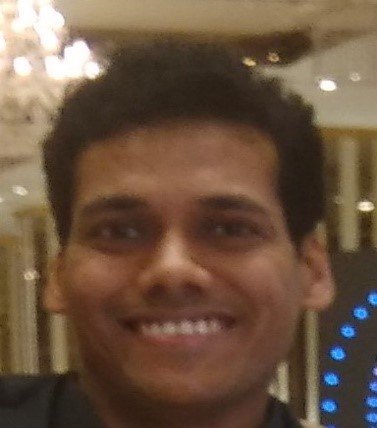 Mr. Rohit Jain is a Pharmaceutical techno-marketing trainer with more than 10 years of industrial experience. In his previous assignment, he was Senior Product Manager, heading the Product Management Team at an organization of repute. Mr. Jain is B. Pharma, MBA, PGDBM, LL.B. and is a Registered Patent Agent. He also has a Professional Diploma in Clinical Research and is also a certified Pharmacovigilance Professional. He was involved in delivering medico-marketing training to on-the-field marketing professionals as well as in-house business development professionals. Mr. Rohit Jain is a prolific medical content writer and had written more than 500 medical articles spreading over varied therapeutic areas. Mr. Jain has a keen interest in learning about the latest happenings of the pharmaceutical and medical industry.
Reviews
0

out of

5

based on

0

reviews.
Overall rating: