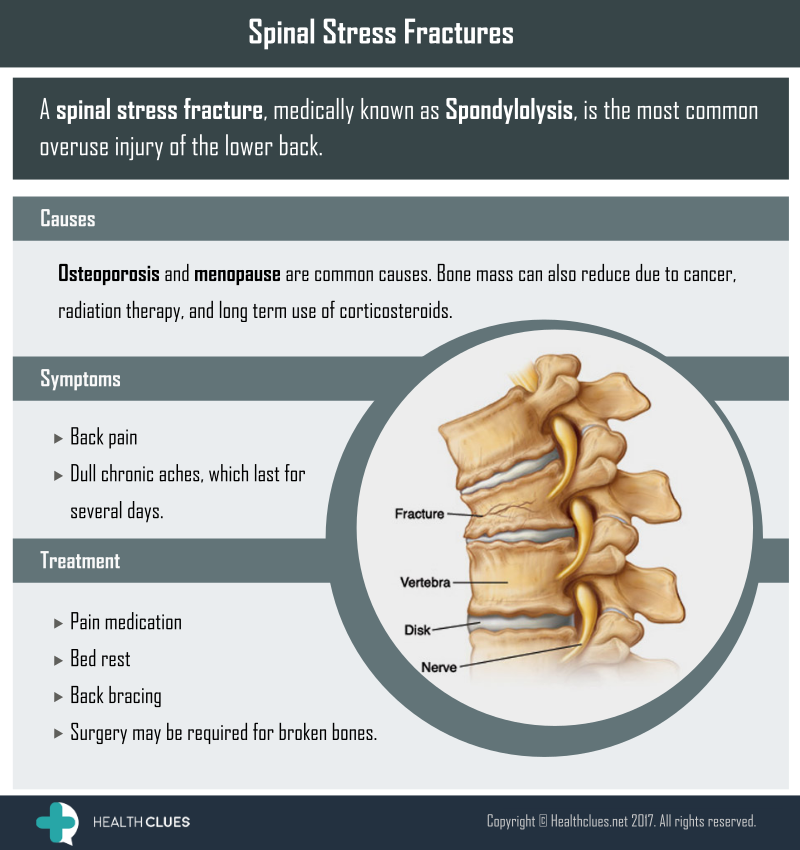 Spinal fracture, also known as the spinal stress fracture, is when a single or multiple bones in the spine collapse.
Osteoporosis and menopause are common causes. Bone mass can also reduce due to cancer, radiation therapy, and long-term use of corticosteroids.
Symptoms include back pain, dull chronic aches, which last for several days.
Treatment involves pain medication, bed rest, and back bracing. Surgery may be required for broken bones.
For more information, do get in touch with us through email at [email protected] or message us on WhatsApp at +91-9640378378, or submit your question below.
Have a question?
Leave a Review
How did you find the information presented in this article? Would you like us to add any other information? Help us improve by providing your rating and review comments. Thank you in advance!
Overall rating: