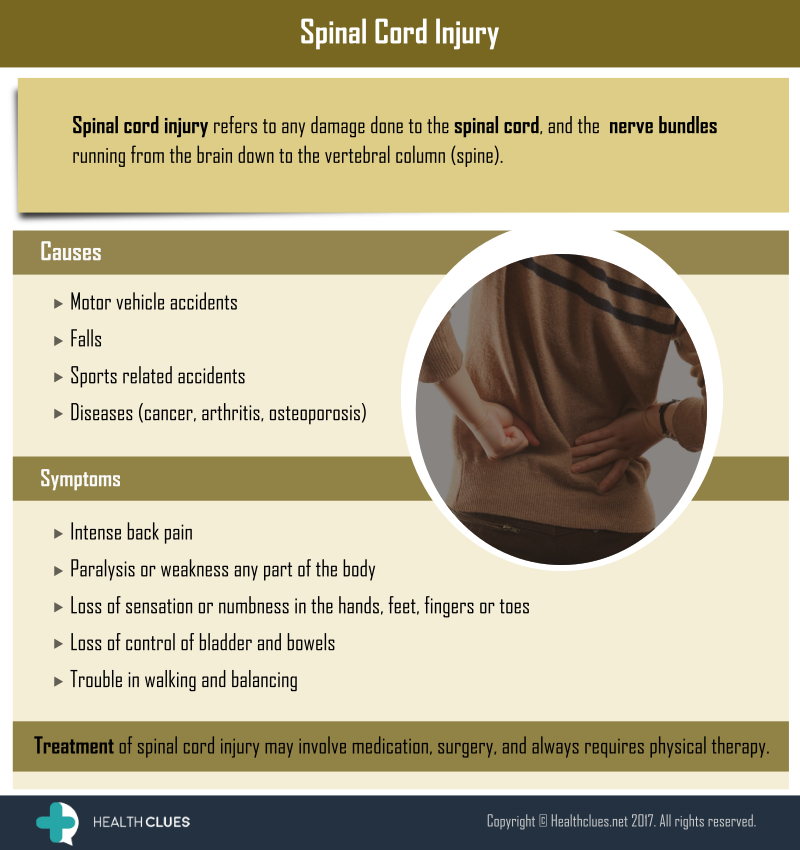 Spinal cord injury refers to any damage done to the spinal cord, and the nerve bundles running from the brain down to the vertebral column (spine).
Causes
Motor vehicle accidents
Falls
Sports related accidents
Diseases (cancer, arthritis, osteoporosis)
Protective Sports Gear – Attractive Deals!
Symptoms
Intense back pain
Paralysis or weakness any part of the body
Loss of sensation or numbness in the hands, feet, fingers or toes
loss of control of bladder and bowels
trouble in walking and balancing
Treatment of spinal cord injury may involve medication, surgery, and always requires physical therapy.
For more information, do get in touch with us through email at [email protected] or message us on WhatsApp at +91-9640378378, or submit your question below.
Have a question?
Leave a Review
How did you find the information presented in this article? Would you like us to add any other information? Help us improve by providing your rating and review comments. Thank you in advance!
Overall rating: