What is Spasmonil?
Spasmonil is a combination medicine containing Paracetamol which is a Non-steroidal anti-inflammatory medicine and Dicyclomine which is a muscle relaxant medicine (anticholinergics or antispasmodics). This combination is mainly prescribed to treat conditions like arthralgia (joint pain), myalgia (muscle pain), osteoarthritis, rheumatoid arthritis, and gastrointestinal spasm. This medicine is also prescribed in menstrual pains.
Spasmonil composition and active ingredients
Composition of Spasmonil Tablet
Paracetamol – 500 mg
Dicyclomine – 20 mg
Manufactured by – Cipla Pharmaceutical Ltd
Prescription – Prescription is not needed
Form – Tablet
Type of Drug – Non-steroidal anti-inflammatory and antispasmodic medicine
Other variants of Spasmonil
Spasmonil Plus Tablets
Spasmonil Forte Tablet
Spasmonil Drop
Spasmonil Forte Syrup
 Read More About :- Paracetamol 
Uses of Spasmonil Tablet
This drug is prescribed for treating, controlling, preventing, & improving the following conditions, symptoms, and diseases:
Arthralgia
Spasmonil Tablet is also used to treat joint pains which are caused by osteoarthritis and obesity.
Low back pain
Spasmonil Tablet also used to treat mild to severe back pain caused by arthritis, sciatica, herniated disc.
Musculoskeletal pain
Spasmonil Tablet is prescribed to treat symptoms muscles pains, spasms, joint pains and muscular strains.
Muscle spasms
Spasmonil is also prescribed to treat muscle spasms which are caused by dehydration, overuse, electrolyte imbalances and muscle fatigue.
Joint pains
Spasmonil Tablet is used to treat joint pains caused by arthritis, such as rheumatoid arthritis and osteoarthritis.
Toothache
Spasmonil is also used to relieve pain around the teeth and jaws that are usually caused by tooth decay.
Muscle Pain
Spasmonil Tablet also prescribed to treat muscular pains which are caused by injuries, overstretching, strains, and tendon injuries, etc.
Menstrual Cramps
Spasmonil Tablet is used in the treatment of menstrual cramps and lower abdominal pains felt before and during menstruation
Headache
Spasmonil Tablet is also used to relieve acute headaches and migraine.
Fever
Spasmonil also is used to provide temporary relief from fever (pyrexia) without treating the underlying cause.
Renal Colic
Spasmonil is also prescribed to treat Renal colic which is a painful condition caused due to blockage of the urinary tract by urinary stones.
How does Spasmonil work?
Paracetamol
Paracetamol (acetaminophen) is a pain-killer included in Non-Steroidal Anti-Inflammatory Drugs (NSAIDs) group of drugs. The main use of this medicine is to lessen inflammation. It reduces pain such as joint pains, headaches, menstrual pains, toothache, body-aches, sprains, and normal fever.
Dicyclomine
Dicyclomine is an antispasmodic medicine that works by relaxing the muscles by blocking the acetylcholine receptors. It stops sudden muscle spasms (muscle contractions) and helps to relieve muscle cramps, pain, bloating, and discomfort.
How to Take Spasmonil?
Spasmonil is available in tablet form for oral administration.
It is advised to take this medicine with food or immediately after food to prevent any gastric side effect.
Swallow the tablet as a whole with fluids. Do not chew, break, or crush the tablet.
Never use Spasmonil in more than the recommended dose or for longer periods of time without doctor's consent.
Do not stop treatment with Spasmonil suddenly without a doctor's
Common Dosage for Spasmonil
Your doctor would decide the dosage based on the conditions like –
Health status/medical condition of the patient
Severity of symptoms
Reaction to the first dose
History of allergy/drug reactions
All pain killers have adverse effects if taken beyond the prescribed dose. Take only 3 Spasmonil tablets in a day. Spasmonil is relatively safe for 1–3 days use in a cycle. If you have regular periods, take the 1st dose before periods/ pain actually begins. You may require 3–4 doses only.
What happens if I overdose on Spasmonil?
Spasmonil is not advised to use in more than prescribed dose.
It will not help in reducing or improving the symptoms if taken in more quantity rather it would result in adverse side effects.
Consult your doctor immediately in case of overdosage
Common symptoms of overdosage include

Nausea
Vomiting
Headache
Blurred vision
Dry skin
Dizziness
Convulsion
Q. What happens if I miss a dose of Spasmonil?
The potency of medicine may decrease as to work effectively a certain amount of drug must be present in your body at all times. Use the missed dose sooner you remember. Never use a double dose if it is already nearing the next dose schedule time.
Q. Is Spasmonil is available as OTC (over the counter) medicine?
Yes, it is as an OTC (over the counter) medicine but consult a physician before taking this drug to avoid any bad effects on the patient's health.
Q. Is it safe to use Spasmonil during pregnant?
It is advised to use this medicine only if very much needed and with proper consultation with your doctor if you are pregnant or planning to be.
Q. Is it safe to use Spasmonil for a breastfeeding mother?
Spasmonil is also excreted in human milk, so it is strongly advised to consult your doctor before using this medicine. Your doctor may suggest stopping the feeding if the usages are very much needed for your condition.
When to avoid Spasmonil Tablet?
Don't take Spasmonil tablet if you have a history of any below problems –
Allergic to this medicine or the ingredients of the medicine
GI tract disorders
GERD
Acute ulcerative colitis
Glucoma
Myasthenia gravis
Children under 6 months of age
Feeding Mothers
Advised to use with caution in conditions:
Kidney disease
Liver disease
Ulcerative colitis
Autonomic neuropathy
Hyperthyroidism
High Blood pressure
Disorders of heart rhythm and any other heart-related issues
Prostrate problems
Precautions while taking Spasmonil tablet
If you are taking any other over-the-counter medicines or other drugs along with this medicine, the effects of this drug may change and risk of suffering from side-effects may increase or the effectiveness of the drug may change. Inform your physician about all the drugs, protein supplements, vitamins, and herbal supplements you are using, so that your doctor can help you to prevent or manage drug interactions. Few health problems may make you more susceptible to the side effects of the drug. Take as directed by your physician or follow the direction printed on the product insert. Consult your health expert if your conditions never improve as expected or if they get even more severe. Essential counseling points are listed below.
Do not drive or operate machinery
Do not use it with alcohol
Pregnant/ Planning to become pregnant or breastfeeding
It is strongly advised to use this medicine only with proper guidance from your gynecologist, particularly if you are women and suffering heavy pains and abnormally heavy bleeding in menstruation.
While taking any medicine Always check for the expiry date on the package or with the pharmacist before buying the drug
Do not take this medicine if you are suffering from severe liver or kidney problems, and hypersensitivity
Spasmonil Tablet Side effects
In addition to its intended benefits, this medicine may cause few unintended side effects. If suffered from such side effects, immediate medical attention is advised. This is not a comprehensive list of side effects. Please inform your doctor if you experience any adverse drug reactions:
Skin Rash
Abdominal Pain
Constipation
Diarrhea
Nausea
Vomiting
Dizziness
Itching
Increased sweating
Increased blood pressure
Drowsiness and Visual Disturbances
Spasmonil – Drug interactions
If you use other over-the-counter products or medicines at the same time, the effects of Spasmonil tablet may change. This may increase your risk of side effects or the medicine may not work properly.
Inform your doctor about the medicine, vitamins, and herbal supplements you are using for treating any other health problems, which may help your doctor to customize your prescription to prevent or manage drug interactions. This medicine may show reactions if used along with below-mentioned medicine.
Acetaminophen
Aliskiren
Aspirin
Buprenorphine
Substitutes for Spasmonil tablet
Below is the list of drugs, which have the same composition, action, and form as Spasmonil tablet, and hence can be used as its substitutes:
Mefnum Spas 10 mg/250 mg Tablet – Vintage Labs Pvt Ltd
Speedex-Spas Tablet – Pharmasynth Formulations Ltd
Meftal-Spas Tablet – Blue Cross Laboratories Ltd
Spascrush M 10 mg/250 mg Tablet – Montana Remedies
Spaslin M 10 mg/250 mg Tablet – Lincoln Pharmaceuticals Ltd
Colispas 10 mg/250 mg Tablet – BestoChem Formulations India Ltd
Spasmofirst Tablet – Wockhardt Ltd
Spaswin 10mg/250mg Tablet – Wings Biotech Ltd
Intaspas Tablet – Intas Pharmaceuticals Ltd
ZE Spas 10 mg/250 mg Tablet – Kee Pharma
Mefkind-Spas Tablet – Mankind Pharma Ltd
Mef Proxyvon 10 mg/250 mg Tablet – Wockhardt Ltd
Dysmen Tablet – Maneesh Pharmaceuticals Ltd
Colimex MF 10 mg/250 mg Tablet – Wallace Pharmaceuticals Pvt Ltd
Cyclopam MF 10mg/250mg Tablet – Indoco Remedies Ltd
If for some reason an experienced doctor is not available around you, then you can contact us here.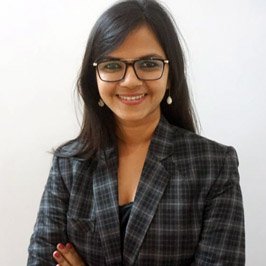 Dr. Srishti Tayal is Chief Radiologist at Radiodent – Dental and Maxillofacial Imaging. She has completed BDS and MDS with Gold Medal from JSS Medical College, Mysore. She is a passionate medical researcher and has published five research papers in various medical journals and received an award for the best scientific paper.
In addition to following her pursuits in dentistry, she is also an avid medical writer who believes in bridging the information gap among the common population with regards to modern medicine.
Leave a Review
How did you find the information presented in this article? Would you like us to add any other information? Help us improve by providing your rating and review comments. Thank you in advance!
Overall rating: