Table of Contents
What is Sorafenib?
Constituents
Indications
How does Sorafenib work?
How to Take Sorafenib?
Common Dosage for Sorafenib?
When to Avoid Sorafenib?
Side-effects of Sorafenib?
Effects on organs?
Reported Allergic Reactions?
Effect on menstrual cycle?
Drug Interactions To Be Careful About
Food interactions (if any)
Interactions with laboratory procedures
Shows Effects / Results In and how long does the effect stay:
Is Sorafenib Addictive?
Can I have Sorafenib with alcohol?
Can I have Sorafenib When Pregnant?
Can I have Sorafenib when feeding a baby?
Can I drive after taking Sorafenib?
Effect of an overdose of Sorafenib?
Effect of using expired Sorafenib?
Effect of missing a dose of Sorafenib?
Storage requirements
Expert comments
What is Sorafenib?
A basic introduction in brief
Sorafenib is included in the class of targeted therapy for cancer. Sorafenib is the drug discovered jointly by Bayer and Onyx Pharmaceuticals and these companies are marketing this drug. The drug is used to treat a variety of cancer including thyroid cancer, hepatocellular carcinoma, and renal cancer, especially of the advanced stage. This drug works by preventing the proliferation of cancerous cells by inhibiting intracellular and cell surface kinase.
Type of drug
Sorafenib is a prescription drug. The drug should be dispensed on presentation of a valid prescription written by a Registered Medical Practitioner.
Use in brief
Sorafenib is used to treat various malignancies including liver cancer, liver cancer, and thyroid cancer. The drug is also under research for use in treating lung cancer, ovarian cancer, recurrent glioblastoma, and Desmoid tumor.
Constituents
The active ingredient is Sorafenib tosylate. The tablet of this drug contains 274 mg Sorafenib tosylate which is equivalent to 200 mg Sorafenib.
Indications
Following are the major indications for Sorafenib:
For the treatment of patients with advanced renal cell carcinoma (RCC),
For the treatment of patients with progressive, locally recurrent or metastatic, differentiated thyroid carcinoma (DTC) which is refractory to radioactive iodine treatment,
For the treatment of patients with unresectable hepatocellular carcinoma (HCC).
How does Sorafenib work?
Sorafenib is a multi-kinase inhibitor that inhibits many intracellular as well as cell surface protein kinases. These protein kinases are responsible for angiogenesis that improves the flow of blood to tumor cells thereby increasing their proliferation. Inhibition of these kinases reduced blood flow towards the tumor. Sorafenib also suppresses tumor growth by inducing autophagy. Various kinases inhibited by Sorafenib include c-CRAF, BRAF, and mutant BRAF, KIT, FLT- 3, RET/PTC, RET, PDGFR-β, VEGFR-1, VEGFR- 2, and VEGFR- 3.
How to Take Sorafenib?
Form of medicine
Sorafenib is available in tablet form containing 200 mg of Sorafenib.
When to use
Sorafenib is used in patients suffering from advanced renal carcinoma, hepatocellular carcinoma, and Thyroid Cancer. Use in other cancers are under clinical trials.
How to use
Sorafenib tablet is taken without food. The patient should take the drug one hour before or two hours after a meal. The drug should be continued until the patient is unresponsive towards the treatment or the patient is no longer able to manage the side effects of this drug or there is any unacceptable toxicity.
Common Dosage For Sorafenib
The dose of Sorafenib should be decided by the doctor and the patient should adhere to the prescribed dose. The dose of Sorafenib also depends upon the type and severity of cancer. The general dose of Sorafenib is 400 mg twice daily.
 When to Avoid Sorafenib?
The patient should avoid taking Sorafenib tablet when they are allergic to Sorafenib or any of the inactive ingredient used in the tablet. Sorafenib should also be avoided in combination with Paclitaxel and carboplatin in the patients suffering from squamous lung cancer.
Side-effects of Sorafenib?
Following are some of the side effects of Sorafenib:
Myocardial infarction and cardiac ischemia
Hemorrhage
Gastrointestinal perforation
Drug-Induced hepatitis
QT interval prolongation
Hand-foot skin reaction
Impairment of TSH suppression in patients with differentiated thyroid carcinoma
Effects on organs
Sorafenib affects the organs in the following manner:
Cardiovascular system:
Hypertension, Haemorrhage, QT interval prolongation, Cardiac ischemia, and myocardial infarction, Hypokalaemia, and Hypercalcemia
Skin:
 Rash/desquamation, Hand-foot skin reaction, Pruritus, Dry skin, and Alopecia
Gastrointestinal System:
Diarrhea, Anorexia, Vomiting, Nausea, and Constipation
Reported Allergic Reactions
In some people, Sorafenib may cause allergic reactions. Such patients may experience skin rashes, skin redness, pain, and swelling. In case you experience allergic reactions or the side effects which makes you concerned, take consultation with your healthcare provider.
Effect of Sorafenib on the menstrual cycle
In some patients, Sorafenib has an impact on the normal menstrual cycle. The patient may experience heavy menstrual period or abnormal vaginal bleeding. Studies indicate that the reason for this may be inhibition of the physiological function of the ovaries. In such patients, altered levels of E2 and FSH were observed.
Drug Interactions to Be Careful About
The patient should inform the doctor about the current medications. This will help in minimizing the interactions. Interaction of Sorafenib with other drugs may increase the side effects or reduce the efficacy. Following are the drugs which can interact with Sorafenib:
Dexamethasone
Phenobarbital
Rifabutin
Phenytoin
Rifampin
Carbamazepine
Food interactions
Food may interact with the efficacy of this drug. Thus, Sorafenib is recommended without food. It should be taken 1 hour before or 2 hours after taking the food.
Interactions with laboratory procedures
Sorafenib may interact with the laboratory tests and may lead to ambiguous findings. Following are some of the laboratory abnormalities related to Sorafenib:
Hypophosphatemia
An elevated level of lipase
Elevated liver function tests
Hypoalbuminemia
INR elevations
Lymphopenia
Thrombocytopenia
Hypocalcemia
Hypokalemia
Shows Effects / Results in and how long does the effect stay
Sorafenib has to mean elimination half-life of 25 to 48 hours. Continuous dose for 7 days results in accumulation of Sorafenib and the steady-state plasma concentration is achieved in 7 days.
Is Sorafenib Addictive?
Sorafenib is not an addictive drug as it has no significant impact on the functioning of the brain.
Can I have Sorafenib with alcohol?
You should limit the quantity of alcohol or completely avoid alcohol when on Sorafenib. You should not drink alcohol while taking Sorafenib for hepatocellular carcinoma as this may be dangerous and may also aggravate liver cancer.
Can I have Sorafenib When Pregnant?
Do not use Sorafenib if you are pregnant or planning for pregnancy as animal studies have indicated embryo-fetal toxicities. The women should also not get pregnant for at least 6 months after the last dose of Sorafenib.
Can I have Sorafenib when feeding a baby?
Do not breastfeed while on Sorafenib. The women should also avoid breastfeeding for at least two weeks after the last dose of Sorafenib.
Can I drive after taking Sorafenib?
No evidence concludes the effect of Sorafenib on driving. However, fatigue is one of the side effects of Sorafenib. So, you should drive only when you feel that you have the required focus, strength and concentration to drive safely.
Effect of an overdose of Sorafenib?
The maximum dose studies for Sorafenib is 800 mg daily and the side effects experienced were diarrhea and skin-related. There is no specific treatment for Sorafenib overdose and in case of overdose stop the administration of Sorafenib and initiate supportive and symptomatic treatment.
Effect of using expired Sorafenib?
As with other medications, you should never take expired Sorafenib and must discard any expired medications. Taking expired medication not only provides the sub-therapeutic effect but also increase the risk of side effects which may be serious.
Effect of missing a dose of Sorafenib
Strictly adhere to the prescription for taking Sorafenib. Do not miss any dose. In case the dose is missed, take the next scheduled dose. Do not take a double dose of Sorafenib. If you have taken a double dose, immediately contact your doctor.
Storage requirements
Store Sorafenib at a dry place away from children. Sorafenib should be stored at room temperature.
If for some reason an experienced doctor is not available around you, then you can contact us here.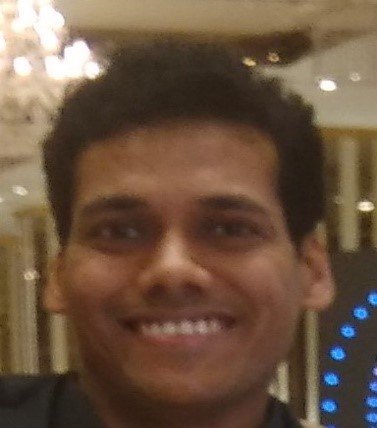 Mr. Rohit Jain is a Pharmaceutical techno-marketing trainer with more than 10 years of industrial experience. In his previous assignment, he was Senior Product Manager, heading the Product Management Team at an organization of repute. Mr. Jain is B. Pharma, MBA, PGDBM, LL.B. and is a Registered Patent Agent. He also has a Professional Diploma in Clinical Research and is also a certified Pharmacovigilance Professional. He was involved in delivering medico-marketing training to on-the-field marketing professionals as well as in-house business development professionals. Mr. Rohit Jain is a prolific medical content writer and had written more than 500 medical articles spreading over varied therapeutic areas. Mr. Jain has a keen interest in learning about the latest happenings of the pharmaceutical and medical industry.
Reviews
0

out of

5

based on

0

reviews.
Overall rating: