What is Solvin Cold?
Solvin cold is a combination medicine containing Chlorpheniramine which is a "first generation antihistamine medicine commonly prescribed to treat conditions like allergy, rhinitis, flu, common cold" Phenylephrine which is "primarily used as a decongestant" Ambroxol which is a "mucolytic agent used to reduce thickness of sputum and Paracetamol which is "used as a pain killer and also to reduce body temperature. This combination is mainly used for temporarily treating allergic conditions like Rhinitis, Allergy, Common cold, hay fever, sneezing, runny nose, and watery eyes.
Solvin Cold Composition
Composition of Solvin Cold Tablet
Chlorpheniramine – 2 mg
Ambroxol – 30 mg
Paracetamol – 500 mg
Phenylephrine – 10 mg
 Composition of Solvin Cold Syrup
 Phenylephrine-5MG/5ML
Chlorpheniramine-2MG/5ML
Composition of Solvin Cold Drops
Phenylephrine-2.5MG/ML
Ambroxol-7.5MG/ML
Paracetamol-125MG/ML
Chlorpheniramine-1MG/ML
Manufactured by
Prescription
Form
Type of Drug – Antihistamine and Decongestant
Uses of Solvin Cold
Solvin Cold is prescribed in the treatment, control, prevention, and improvement of the following conditions, diseases, and symptoms:
Sneezing
Headache
Nasal decongestant
Cold
Running nose
Fever
Allergy symptoms
Itching
Watery eyes
Skin allergies
Toothache
Joint pain
Menstrual pains
Intraocular tension
Hypotensive conditions
How does Solvin Cold work?
Each component of Solvin Cold has different actions and help to improve patient's condition by performing the following activities:
Chlorpheniramine
Chlorpheniramine is an antihistamine that acts on symptoms of allergic respiratory and skin conditions.
Ambroxol
Ambroxol belongs to the group of drugs called mucolytics. It works by thinning the mucus in the airways, thus making the mucus less sticky and facilitates the removal of the mucus and improves the respiration.
Phenylephrine
Phenylephrine mainly assists in relieving the congestion by reducing blood flow to the blood vessels in the nose.
Paracetamol
Paracetamol is a pain killer and fever reducer. It increases the threshold level of pain and acts on certain region of the brain which regulates the body temperature and also causes an increased blood flow throughout the skin, along with heat loss and sweating. Paracetamol is useful in the management of low to medium intensity pains such as headache, joint pains, toothache, menstrual pains.
How to Take Solvin Cold?
Solvin Cold is available as tablets, syrup, and drops for oral administration.
This medicine may be used with or without food as the absorption of the drug is not influenced by the food, but it is advised to maintain proper timings.
In case of tablet, swallow the tablet whole. Do not crush or chew the tablet.
Prolonged usage or more than the recommended dosage is not advised without doctor's consent.
Common Dosage for Solvin Cold
Your doctor would decide the dosage based on the conditions like –
Health status/medical condition of the patient
Severity of symptoms
Reaction to the first dose
History of allergy/drug reactions
The dosage and the drug form of Solvin Cold depend on the patient's age, weight, and medical condition. Take this drug as prescribed by your health expert. If you miss a dose of Solvin Cold, please take it immediately once you remember. If it is nearing the next dose schedule, skip the missed dose and continue with the regular dosage schedule.
What happens if I overdose on Solvin Cold?
Solvin cold should not be administered in more than prescribed dose. An increased dose will not help to improve your condition earlier; rather it may lead to serious side effects like drowsiness, confusion, tremors, and increased heartbeat. Consult your doctor immediately in case of any overdosage.
What happens if I miss a dose of Solvin Cold?
The potency of medicine may decrease as to work effectively a certain amount of drug must be present in your body at all times. Use the missed dose sooner you remember. Never use a double dose if it is already nearing the next dose schedule time.
Is Solvin clod available as an over the counter (OTC) product?
Yes, it is as an OTC (over the counter) medicine but consult a physician before taking this drug to avoid any bad effects on the patient's health.
Is it safe to take Solvin Cold if I am pregnant?
No, Solvin Cold is not safe if you are pregnant. Please consult with your physician to better understand about this drug.
Is it safe to take Solvin clod if I am breastfeeding?
No, Solvin Cold is not safe if you are breastfeeding. Please consult with your physician to better understand about this medicine.
Can Solvin clod be given to Children and Infants?
Yes, only after consulting with the physician the correct variant of this drug can be given to children and infants.
When to avoid Solvin Clod?
Don't take Solvin Cold if you have a history of any below problems –
Hypersensitivity towards the ingredients of the medicine
Kidney disorders
Liver disorders
Pregnancy
Breastfeeding
Prostatic hyperplasia
Also advised to avoid this medicine if already using any of the following medicine –
Antibiotics
Digoxin
Antipsychotics
Decongestants
High blood pressure medicines
Precautions while taking Solvin Cold
Don't take Solvin Cold if you had or are having problems like:
Asthma
Lung disorders
Respiratory depression and general depression
Heart-related problems
Avoid doing any type of physical activity or work which need your focused attention while on this drug as it might have a drowsy effect on you.
While taking Solvin Cold, make sure that you are not allergic to any ingredient before taking it.
Solvin Cold side effects
Although Solvin Cold is one of the most effective medicines to treat cold, fever, allergy and infection it may show some side effects. Consult your physician in case you experience any of the below symptoms:
Sleepiness
Allergic reactions
Heartburn
Running Nose and Cough
Dry Mouth
Nausea or Vomiting
Abdominal pain
Headache
Note: Inform your health expert if you experience any adverse reaction to the Solvin Cold.
Solvin Cold Tablet – Drug Interactions
If you use other medicines or over-the-counter products at the same time, the effects of Solvin Cold may change. This may cause your drug not to work properly or increase your risk for side effects. Inform your doctor about all the drugs, vitamins, and herbal products you are using, so that he can help you prevent or manage drug interactions. Solvin Cold may interact with the following products and drugs:
High blood pressure medicines
Decongestants
Digoxin
Antipsychotics
Ketoconazole
Leflunomide
Juxtapid mipomersen
Interfere with certain laboratory tests
Substitutes for Solvin Cold Tablet
Below is the list of medicines, which have the same composition, strength, and form as Solvin Cold and hence can be used as its substitute:
Febrex Plus Tablet – Indoco Remedies Ltd
Theocold Tablet – Theo Pharma Pvt Ltd
Alerfri CC 2 mg/500 mg/10 mg Tablet – Navil Laboratories Pvt Ltd
Egcold Tablet – EG Lifecare Services Pvt Ltd
Flucold Tablet – Wallace Pharmaceuticals Pvt Ltd
Sinarest Tablet – Centaur Pharmaceuticals Pvt Ltd
If for some reason an experienced doctor is not available around you, then you can contact us here.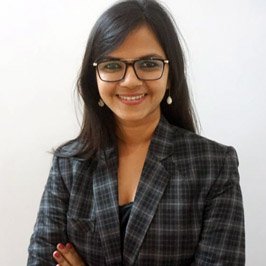 Dr. Srishti Tayal is Chief Radiologist at Radiodent – Dental and Maxillofacial Imaging. She has completed BDS and MDS with Gold Medal from JSS Medical College, Mysore. She is a passionate medical researcher and has published five research papers in various medical journals and received an award for the best scientific paper.
In addition to following her pursuits in dentistry, she is also an avid medical writer who believes in bridging the information gap among the common population with regards to modern medicine.
Reviews
0

out of

5

based on

0

reviews.
Overall rating: