Signoflam Tablet is a painkiller (a non-steroidal anti-inflammatory drug), prescribed to treat fever, headache, muscle pain, toothache, sore throat, and rheumatic conditions such as osteoarthritis, rheumatoid arthritis, and ankylosing spondylitis. Get to know how Signoflam works, its side effects, precautions, and contraindications where Signoflam is not suggested.
Signoflam Tablet composition and active ingredients
Signoflam contains below mentioned as active ingredients:
Manufactured & marketed by – Lupin Pharmaceutical Limited.
Prescription – Required
Form – Available in Tablets and Topical Gel forms
Drug type – As this medicine contains 3 different ingredients, it works as an NSAID, Analgesic, and Antipyretic medicine.
Signoflam tablet Uses
Signoflam tablet is an analgesic & antipyretic medicine used to control, prevention & improvement of the following diseases, conditions, and symptoms:
Osteoarthritis
Osteoarthritis commonly occurs in patients over the age of 50 and causes the loss of the cartilage and bone tissue which causes severe joint pain. Signoflam is used to treat the pain caused by Osteoarthritis.
Learn about Knee Brace for Osteoarthritis
Rheumatoid arthritis
Rheumatoid arthritis is an autoimmune disease that causes chronic inflammation of the joints. In this condition, Signoflam tablet is used to treat symptoms like swelling, pain, and stiffness of joints associated with it.
Menstrual pain
Signoflam tablet is used in the treatment of menstrual cramps and lower abdominal pains felt before and during menstruation.
Ankylosing spondylitis
Spinal arthritis can lead to the fusion of the vertebrae. In this condition, Signoflam tablet is used to treat symptoms like stiffness and pain associated with it.
Back pain
Signoflam tablet is also used to treat mild to severe back pain caused by arthritis, sciatica, herniated disc.
Frozen shoulder
Frozen shoulder is a common orthopedic ailment characterized by stiffness and pain in the shoulder joint. Signoflam tablet is used to treat symptoms like stiffness and pain associated with frozen shoulder.
Gout
Gout is a type of arthritis characterized by severe pain, tenderness, and redness in the joints. Signoflam tablet is used to treat symptoms like joint pain and tenderness in this condition.
How does Signoflam tablet work?
To understand the mechanism of action of Signoflam let's get to know how each of the ingredients in it works.
Aceclofenac belongs to a class of medicines called NSAID's (non-steroidal anti-inflammatory drugs). It reduces the production of a chemical called prostaglandins. This chemical causes swelling and pain in the body. The drug blocks the production and action of prostaglandins and relives the body pain and swelling.
Serratiopeptidase is a Proteolytic enzyme (inhibitor). It works by reducing the pain and inflammation generator system by disrupting the mediator chemicals; thereby it reduces the inflammation and pain.
Paracetamol is an antipyretic and analgesic drug. It works by stimulating the brain's temperature-regulating region and increasing the pain threshold and increases the blood flow to the skin. It results in sweating, heat loss and helps in lowering the body temperature or fever.
About some painkiller medicines
How to Use Signoflam tablet
Signoflam tablet is available in tablet form and is used through oral route.
Never crush, break or chew the tablet, but use the whole tablet at once with some water or any liquids.
Follow regular dosage schedules as prescribed by the doctor and complete the full course of the dosage as directed by the doctor.
Read carefully the instruction mentioned on the medicine leaflet to understand the instructions.
Signoflam tablet Side Effects
Below are the common side effects that can occur from Signoflam tablet. Some of the side effects may occur very rarely. If you experience any of these side effects, inform your doctor immediately:
Abdominal pain
Allergy
Drowsiness
Swollen facial features
Nausea and vomiting
Shortness of breath
Feeling of sickness
Signoflam Tablet – Contraindications
Signoflam Tablet should not be taken if you have the following ailments:
Allergy to Aceclofenac
Active peptic ulcer
Asthma
Bleeding disorders
Blood coagulation disorders
Signoflam tablet Dosage
The dosage of this medicine varies with the patient's age and the condition for which it is being administered. For example, the typical dosage for adults is one tablet, two times a day. Please consult with your doctor to know about the correct dosage for the speedy recovery.
Precautions while taking Signoflam tablet
Use this medicine only if prescribed by the doctor
Do not take Signoflam tablet if you are allergic to Aceclofenac or Paracetamol
Tell your doctor if you are taking any other medicine
Tell your doctor if you are suffering from any disease
If you experience drowsiness, dizziness after using this medicine, you must not drive or use heavy machinery that requires alertness
Tell your doctor all the medicines you are using for heart, kidney, asthma and gastric problems before he prescribes Signoflam tablet for your condition
Do not take this medicine after the expiry date stated on the carton package
Swallow the tablet whole with a glass of water do not crush or chew the tablets
This medicine is not safe to take if you are pregnant or planning to get pregnant
Signoflam tablet is not safe to take if you are breastfeeding or planning to start breastfeeding. Consult your doctor before taking this drug.
This medicine should not be given to infants.
Signoflam Tablet – Drug Interactions
If you use other over the counter products or other drugs at the same time, the effects of the Signoflam tablet may change. This may increase your risk for side-effects or cause your drug not to work properly. Inform your doctor about all the medicine, vitamins, and any herbal supplements you are using, so that your doctor can help you prevent or manage drug interactions. Signoflam Tablet may interact with the following medicines and products:
Aspirin
Clopidogrel
Alcohol
Dalteparin
Aliskiren
Substitutes for Signoflam Tablet
Below is the list of medicines, which have the same composition, action, and form as Signoflam Tablet, and hence your doctor may prescribe any of them as a substitute to Signoflam Tablet:
Fenobax SP Tablet – Biomax Biotechnics Pvt Ltd
Ibugesic Asp 100 mg/325 mg/15 mg Tablet – Cipla Ltd
Willgo SP Tablet – Panacea Biotec Ltd
Acutec SP Tablet – Glebit Laboratories
Voltanec SP 100 mg/325 mg/15 mg Tablet – Cipla Ltd
Movace SP Tablet – Alkem Laboratories Ltd
Vivian A Plus 100mg/325mg/15mg Tablet – Lincoln Pharmaceuticals Ltd
Rexonac SP 100mg/325mg/15mg Tablet – Rexion Heathcare Pvt Ltd
Troyace SP Tablet – Troikaa Pharmaceuticals Ltd
Kapnac SP Tablet – Kaps3 Life Sciences
Seraheal Tablet – Ipca Laboratories Ltd
Acevah PS 100 mg/325 mg/15 mg Tablet – Abbott
Acer Plus Tablet – Aerochem Neutron
Tremendus-SP Tablet – Grandcure Healthcare Pvt Ltd
Zubol SP 100mg/325mg/15mg Tablet – Diverse Health Services
Flozen-AA Tablet – Mankind Pharma Ltd
Bignac SP Tablet – Ronyd Healthcare Pvt Ltd
If for some reason an experienced doctor is not available around you, then you can contact us here.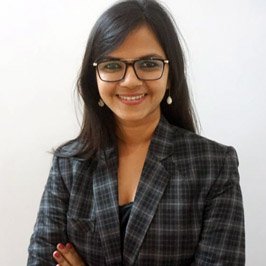 Dr. Srishti Tayal is Chief Radiologist at Radiodent – Dental and Maxillofacial Imaging. She has completed BDS and MDS with Gold Medal from JSS Medical College, Mysore. She is a passionate medical researcher and has published five research papers in various medical journals and received an award for the best scientific paper.
In addition to following her pursuits in dentistry, she is also an avid medical writer who believes in bridging the information gap among the common population with regards to modern medicine.
Reviews
4

out of

5

based on

1

reviews.
Overall rating:
★★★★☆
"
Full-fledged information, thanks!
"