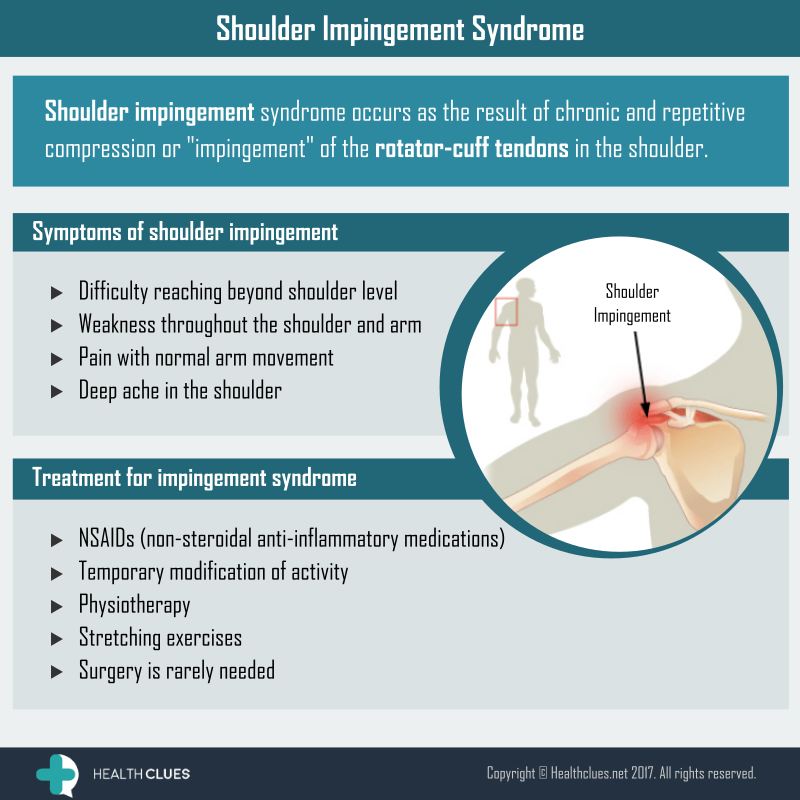 Shoulder impingement syndrome occurs as the result of chronic and repetitive compression or "impingement" of the rotator-cuff tendons in the shoulder.
Symptoms of shoulder impingement
Difficulty reaching beyond shoulder level
Weakness throughout the shoulder and arm
Pain with normal arm movement
Deep ache in the shoulder
Treatment for impingement syndrome
NSAIDs (non-steroidal anti-inflammatory medications)
Temporary modification of activity
Physiotherapy
Stretching exercises
Surgery is rarely needed
For more information, do get in touch with us through email at [email protected] or message us on WhatsApp at +91-9640378378, or submit your question below.
Have a question?
Leave a Review
How did you find the information presented in this article? Would you like us to add any other information? Help us improve by providing your rating and review comments. Thank you in advance!
Overall rating: