Shelcal HD is a medicine prescribed to treat conditions such as osteoporosis, Osteomalacia, rickets which may happen as a result of low calcium levels in the body.  Read on to know about working, side effects, precautions and contraindications of Shelcal HD.
Role of Calcium in our body
Calcium plays an essential role in the body. It is necessary for normal functioning of cells, muscle, nerves, and bone. Our body will take calcium from bones if sufficient amount of calcium is not available in the bloodstream, thereby weakening bones.
Hence it is important to provide the calcium necessary for the body from external sources either by diet or by supplementary form. Vitamin D is essential to enable the body for phosphorous and calcium absorption. Calcium, Vitamin D, and Phosphorus play an important role to keep bones healthy.
Calcium and Vitamin D are also essential for fetal development especially for the development of bones during pregnancy. This medicine is also prescribed for women with Osteoporosis when they are at post menopause stage.
Shelcal HD – Composition and active ingredients
Shelcal HD is composed of the following active ingredients (salts). This medicine is manufactured by Torrent Pharmaceuticals Ltd in India.
Calcium Carbonate – 1250 MG
Vitamin D3 – 500 IU
Shelcal HD is a prescription drug and should be taken when prescribed by your doctor.
Shelcal HD Uses
Shelcal HD is prescribed for treating conditions like:
Rickets
Dietary supplement
Bones weakness
Vitamin D deficiency
Poor Parathyroid function
Low Calcium levels
Renal Osteodystrophy
Post-menopausal osteoarthritis
Osteoporosis may result in bone weakness and cause back pain due to disk degeneration of the spinal cord. In severe conditions, doctor may suggest using back supports braces like Contoured LS Support. You can visit the below link for more information on the product.
Side Effects of Shelcal HD
Mentioned here are few possible side effects with this medicine. Please consult your doctor if you observe any of these side effects:
Skin irritation
Drowsiness and confusion
Allergic rejections
Bloating
Constipation
Muscular weakness
Vomiting and nausea
High Calcium levels in urine and blood
Excessive thirst
Loss of appetite
Hypotension and/ or hypertension
Dry mouth
Stomach Ache
Headache with fever
Chest pain
Diarrhea
Sleeping disturbances
Dark or greenish stool
Difficulty in urination
Cramps and abdominal pain
Elevated liver enzymes
Contraindications of Shelcal HD
Shelcal HD is a not recommended to use if you are hypersensitive to ingredients in this drug, and if suffering from any of the health issues mentioned here:
Kidney disease
Kidney stone
Sarcoidosis
Tumor that dissolves bone
Allergic reactions
High amount of calcium in the blood
High calcium levels
Extreme loss of body water
Incomplete or infrequent bowel movements
Increased activity of the parathyroid gland
Shelcal HD Dosage
Dosage depends on several factors like age, gender and general health conditions. It is advised to consult your doctor for right dosage details suitable for you before you start using this medicine.
Precautions while taking Shelcal HD
Follow below-listed precautions before taking Shelcal HD:
Tell your doctor if you are taking any medicine
Tell your doctor if you are suffering from any disease
Do not take Shelcal HD if you have an active peptic ulcer or intestinal ulcer
Avoid Shelcal HD in patients with repeated blood transfusion
Shelcal HD is contradicted in patients with the problem of kidney stones
Do not take Shelcal HD tablet within 2 hours of taking other medicine
Do not take this medicine in a larger dose than prescribed by a doctor
Medicine should be kept away from the reach of children and pets
It is not advised to use in patients who have high levels of calcium and phosphate in their blood
Do not take this drug if you have cardiac issues, hardened arteries and dehydration
Do not take this medicinal product after the expiry date stated on the carton package
General warnings
Overdosage
Taking more than prescribed Shelcal HD may cause harmful side effects. Consult your doctor or pharmacist if you find any side effects.
Missing dosage
If you miss the dosage take as soon as possible, and if it is near to next dose, skip the missing dosage continue the regular dosage. Do not take extra doses to make up for missed dose.
Proliferation
Shelcal HD is often prescribed to pregnant women in case of calcium deficiency. It can improve the bone-building process and bone strength of fetus. It is advised to use this drug by consulting your health professional or gynecologist.
Breastfeeding
For nursing mothers, it is advised to use this medicine only with proper guidance from your doctor.
For children and infants
This medicine should not be given to children or infants unless it is prescribed by a doctor.
Shelcal HD – Drug Interactions
Effect of this medicine might change if used along with some other drugs, which might increase the risk of side effects or the intended benefits might not be achieved. Let your doctor know about your current list of medication or any supplements that you might be using if any. That would help the doctor to prescribe you the right medication accordingly to prevent the most possible common side effects. Shelcal HD might possibly show drug interactions with the below-mentioned drugs.
Alendronate
Actinomycin
Barbiturates
Cholestyramine
Ciprofloxacin
Calcium acetate
Digoxin
Doxycycline
Glucocorticoids
Levofloxacin
Potassium phosphate
Paraffin oil
Phenytoin
Sodium polystyrene sulfonate
If for some reason an experienced doctor is not available around you, then you can contact us here.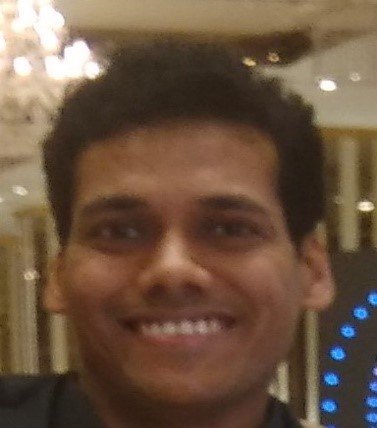 Mr. Rohit Jain is a Pharmaceutical techno-marketing trainer with more than 10 years of industrial experience. In his previous assignment, he was Senior Product Manager, heading the Product Management Team at an organization of repute. Mr. Jain is B. Pharma, MBA, PGDBM, LL.B. and is a Registered Patent Agent. He also has a Professional Diploma in Clinical Research and is also a certified Pharmacovigilance Professional. He was involved in delivering medico-marketing training to on-the-field marketing professionals as well as in-house business development professionals. Mr. Rohit Jain is a prolific medical content writer and had written more than 500 medical articles spreading over varied therapeutic areas. Mr. Jain has a keen interest in learning about the latest happenings of the pharmaceutical and medical industry.
Reviews
3

out of

5

based on

1

reviews.
Overall rating: