Table of Contents
Growth Hormone Deficiency in the United States
What is Sermorelin?
Constituents of Sermorelin
Indications of Sermorelin
How does Sermorelin work?
How to Take Sermorelin?
Common Dosage for Sermorelin
When to Avoid Sermorelin?
Side-effects of Sermorelin
Effects on organs
Reported Allergic Reactions
Effect of Sermorelin on the menstrual cycle
Drug Interactions to Be Careful About
Food interactions
Interactions with laboratory procedures
Shows Effects / Results in (how long does the effect stay?)
Is Sermorelin Addictive?
Can I have Sermorelin with alcohol?
Can I have Sermorelin When Pregnant?
Can I have Sermorelin when feeding a baby?
Can I drive after taking Sermorelin?
Effect of an overdose of Sermorelin
Effect of using expired Sermorelin
Effect of missing a dose of Sermorelin
Storage requirements
Reference
Growth Hormone Deficiency in the United States
Growth hormone deficiency is a condition found in children and adults. In the United States, 1 in 50,000 adults and 1 in 4,000 to 10,000 children suffer from growth hormone deficiency. It has been estimated that approximately 6,000 adults are added to the list of patients with growth hormone deficiency. Growth hormone deficiency may be congenital or acquired.
What is Sermorelin?
A basic introduction in brief
Sermorelin is a synthetic amino-acid peptide containing 29 amino acids. It is used for both diagnostic and treatment purposes. It is available in the form of powder for injection intended for subcutaneous injection. Before injection, the powder is reconstituted with sodium chloride injection. It is used to evaluate the functions of the pituitary gland and to treat growth disorders in children.
Type of drug
This drug has an only-on-prescription drug status in the United States. This means that the pharmacist dispenses the drug only when a valid prescription written by a Registered Medical Practitioner is presented. It is also to be noted that the doctor should prescribe this drug only when he is sure of its use.
Use in brief
Sermorelin has both approved and off-label use. The drug is approved by USFDA in diagnosing the activity of the pituitary gland. It is also approved for treating growth deficiency in children.
Constituents
Sermorelin is available to patients in the form of vials. Vials are available in two different strengths.
0.5 mg vial:
This vial contains 0.5 mg Sermorelin (as acetate salt) as an active ingredient and has 5 mg mannitol as an inactive ingredient. The pH is adjusted through monobasic sodium phosphate and dibasic sodium phosphate.
3 mg vial:
This vial contains 3 mg Sermorelin (as acetate salt) along with 5 mg mannitol. Like in 0.5 mg vial, the pH in this vial is also adjusted with monobasic sodium phosphate and dibasic sodium phosphate.
Indications
Sermorelin has both diagnostic as well as treatment functions.
Diagnostic function:
It is used for the evaluation of the pituitary function.
Treatment:
Sermorelin is used for increasing growth in children. It is also used to treat acute and age-related growth hormone insufficiency.
How does Sermorelin work?
Pituitary gland secretes the growth hormone. For adequate growth in children, growth hormone is required. Sermorelin is a synthetic replacement of the substance responsible for the release of growth hormones from the pituitary gland. Sermorelin is similar to GRF in its ability to stimulate the secretion of growth hormone from the pituitary. This mechanism helps in evaluating the pituitary function. Sermorelin is also used in releasing the growth hormone in children with a deficiency of growth hormone.
How to Take Sermorelin?
Form of medicine
Sermorelin is available as Power for injection along with 2 ml sodium chloride injection and required reconstitution before administration.
When to use
It is used for both diagnosis and therapeutic purposes. It is used to diagnose the growth hormone deficiency and pituitary function. It is also used for increasing growth in children. It is given to children with acute or age-related growth hormone insufficiency.
How to use
Sermorelin is injected subcutaneously. It is mixed with sodium chloride injection supplied along with the dry powder. The mixing is done through gentle motion until a clean solution is obtained. Avoid its administration if there is any particle visible in the solution.
Common Dosage for Sermorelin
The recommended dose of Sermorelin acetate is 0.2 to 0.3 mcg per day at night injected subcutaneously. The site of injection should be rotated periodically to avoid complications.
When to Avoid Sermorelin?
Avoid Sermorelin in patients that are sensitive to Sermorelin or inactive ingredients such as mannitol. Your doctor will decide whether to continue or discontinue the drug based on the severity of allergic reactions.
Side-effects of Sermorelin
The patients should be informed in detail about the possible and common side effects with Sermorelin. Anti-GRF antibodies are formed in most of the patients who are treated with Sermorelin. However, the implications of these antibodies are not known. Further, anti-GRF antibodies tests show positive in one assessment and become negative in the subsequent assessment.
Following are some of the side effects related to Sermorelin:
Pain at the site of injection
Swelling
Redness
Urticaria
Hyperactivity
Dizziness
Dysphagia
Headache
Flushing
Somnolence
The patient should immediately contact the healthcare provider in case of severe side effects with Sermorelin.
Effects on organs
Sermorelin may also cause side effects in various organs such as:
Nervous System: Dizziness, Somnolence, Headache
Skin: Redness, Urticaria, Swelling, Flushing
Gastrointestinal: Dysphagia
Reported Allergic Reactions
Most of the allergic reactions related to Sermorelin acetate injection are at the site of injection. This includes pain, swelling, and redness at the site of injection. Other allergic reaction due to Sermorelin includes flushing and urticaria.
Effect of Sermorelin on the menstrual cycle
No specific information related to the effect of Sermorelin on the menstrual cycle is available. Seek more information from your healthcare provider.
Drug Interactions to Be Careful About
Certain drugs may interact with Sermorelin. These drugs may either reduce the potency of Sermorelin or increase its side effects. Sermorelin may also affect the efficacy of these drugs. Inform about all the medications you are taking to your doctor. Glucocorticoid therapy when initiated simultaneously with Sermorelin may inhibit the response of Sermorelin.
Food interactions
Ask information related to the food interaction of Sermorelin with your healthcare provider. In general, it is not recommended to take along with food. There must be a gap of at least an hour before and after the administration of the medicine.
Interactions with laboratory procedures
Sermorelin may interact with various laboratory test results. They include tests related to alkaline phosphatase and inorganic phosphate. Thyroid tests should be done before and during treatment with Sermorelin. Untreated thyroid disorder may affect response to Sermorelin.
Shows Effects / Results in (how long does the effect stay?)
The peak concentration of Sertraline reaches in almost 5-20 minutes after subcutaneous injection. The bioavailability of Sermorelin is 6%. The half-life of Sermorelin is short and is approximately 11-12 minutes.
Is Sermorelin Addictive?
Sermorelin is non-addictive.
Can I have Sermorelin with alcohol?
Ask your healthcare provider before taking alcohol while on Sermorelin therapy. A significant amount of alcohol may reduce the growth-hormone-releasing activity of amino acids. Alcohol also reduces the natural growth hormone release.
Can I have Sermorelin When Pregnant?
Sermorelin has been assigned Pregnancy Category C. This means that there are no well-controlled studies for Sermorelin available in pregnant women. Thus, Sermorelin should be used only when benefits overweigh the potential risk.
Can I have Sermorelin when feeding a baby?
There is no information available on whether Sermorelin is excreted in breast milk. As many drugs are excreted in breast milk, caution should be taken while taking Sermorelin when you are breastfeeding. Ask your healthcare provider for more information.
Can I drive after taking Sermorelin?
Sermorelin may cause dizziness and somnolence. It is not advisable to drive while on Sermorelin therapy. Drive or work on heavy machinery only when you are fit to perform these activities.
Effect of an overdose of Sermorelin
Do not exceed the recommended dosage of Sermorelin. In case of overdose, immediately contact your healthcare provider or your local poison control center or emergency room. Symptomatic treatment should be provided to the patient in case of overdose.
Effect of using expired Sermorelin
Discard the medications that are expired according to the instructions of the manufacturer. Using expired medications may have increased side effects or the drug may not provide intended action. Never use expired medications.
Effect of missing a dose of Sermorelin
Take dose strictly as prescribed and do not miss any dose. If you miss any dose, take it when you remember. If it is the time for the next dose, take the next scheduled dose. Do not take the missed dose and scheduled dose at the same time.
Storage requirements
Sermorelin vials should be stored at a temperature between 2°-8°C. Do not refrigerate. Keep all medications out of reach of children. Do not store expired medications.
Reference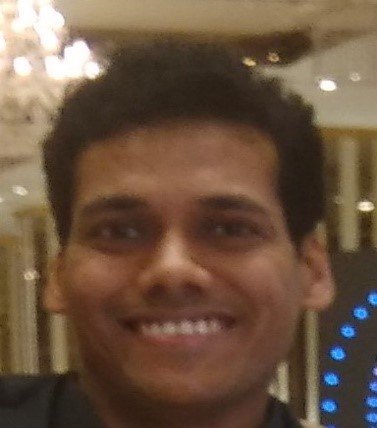 Mr. Rohit Jain is a Pharmaceutical techno-marketing trainer with more than 10 years of industrial experience. In his previous assignment, he was Senior Product Manager, heading the Product Management Team at an organization of repute. Mr. Jain is B. Pharma, MBA, PGDBM, LL.B. and is a Registered Patent Agent. He also has a Professional Diploma in Clinical Research and is also a certified Pharmacovigilance Professional. He was involved in delivering medico-marketing training to on-the-field marketing professionals as well as in-house business development professionals. Mr. Rohit Jain is a prolific medical content writer and had written more than 500 medical articles spreading over varied therapeutic areas. Mr. Jain has a keen interest in learning about the latest happenings of the pharmaceutical and medical industry.
Reviews
0

out of

5

based on

0

reviews.
Overall rating: