Myth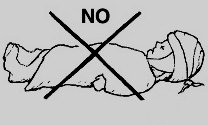 It is a common belief that when a person is suffering from fever, one's body should be kept completely covered through a warm blanket. It is possible that this belief took hold because many fevers come along with a chill, such as in case of Malaria or even a viral fever. A natural reaction in such cases is to wrap the body in warm clothes. It is also a common practice to close all windows and doors to prevent fresh air from coming in.
Reality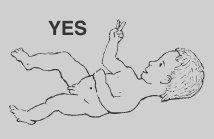 Wrapping a person or child's body in warm clothing or blanket is not suggested because it prevents the body from losing the excess body heat generated in fever, and can further increase the body temperature. Instead, dress the person in very light and airy clothes, or remove the excess clothing in case of a child. Wipe the body with a cool wet cloth and provide a dose of paracetamol to help reduce the fever. Fever can also cause dehydration. Therefore, provide plenty of liquids at room temperature such as a juice and water with sugar and light salt.
Leave a Review
How did you find the information presented in this article? Would you like us to add any other information? Help us improve by providing your rating and review comments. Thank you in advance!
Overall rating: