Myth about High Fever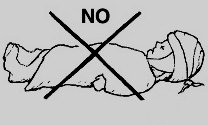 It is a common belief that when a person is suffering from fever, one's body should be kept completely covered through a warm blanket. It is possible that this belief took hold because many fevers come along with a chill, such as in case of Malaria or even a viral fever. A natural reaction in such cases is to wrap the body in warm clothes. It is also a common practice to close all windows and doors to prevent fresh air from coming in.
Reality about High Fever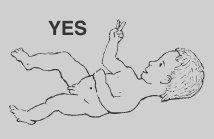 Wrapping a person or child's body in warm clothing or blanket is not suggested because it prevents the body from losing the excess body heat generated in fever, and can further increase the body temperature. Instead, dress the person in very light and airy clothes, or remove the excess clothing in case of a child. Wipe the body with a cool wet cloth and provide a dose of paracetamol to help reduce the fever. Fever can also cause dehydration. Therefore, provide plenty of liquids at room temperature such as a juice and water with sugar and light salt.
Dr. Kaleem Mohammed graduated as a Bachelor of Physiotherapy in 2014 from Deccan College of Physiotherapy, affiliated to Dr. N.T.R. University of Health Sciences, Vijayawada, India. Dr. Kaleem is an expert at handling physiotherapy needs of patients suffering from orthopedic and spinal conditions and post-surgery rehabilitation. Dr. Kaleem is associated with HealthClues since its inception where he facilitates diagnosis and advanced consultation with senior doctors. He is also a medical researcher and prolific writer who loves sharing insightful commentaries and useful tips to educate the patient community about fitness, treatment options, and post-treatment recovery.
Reviews
0

out of

5

based on

0

reviews.
Overall rating: