Table of Contents
What is Sculptra?
Constituents
Indications
How does Sculptra work?
How to Take Sculptra?
Common Dosage for Sculptra?
When to Avoid Sculptra?
Side-effects of Sculptra?
Effects on organs?
Reported Allergic Reactions?
Effect on menstrual cycle?
Drug Interactions To Be Careful About
Food interactions
Interactions with laboratory procedures
Shows Effects / Results In and how long does the effect stay
Is Sculptra Addictive?
Can I have Sculptra with alcohol?
Can I have Sculptra When Pregnant?
Can I have Sculptra when feeding a baby?
Can I drive after taking Sculptra?
Effect of an overdose of Sculptra?
Effect of using expired Sculptra?
Effect of missing a dose of Sculptra?
Storage requirements
Substitutes for Sculptra
Reference
Introduction
Sculptra is approved by USFDA and is used all over the world. The average cost of Sculptra in the United States is $1500-$3500 depending upon various factors. These factors are the number of treatment sessions, specialist fees and number of vials used. Sculptra is used to correct chin wrinkles, smile lines, and marionette lines. Sculptra procedure is available at various places in the United States such as Liposuction and Cosmetic Surgery Institute in Chicago, Juvly Aesthetics Cosmetic Dermatology in New York and Boston Center For Facial Rejuvenation in Boston.
What is Sculptra?
A basic introduction in brief
Galderma markets and sells Sculptra in the US and various other countries. The active ingredient in Sculptra is Poly-L-Lactic acid. It is available in an injectable dosage form. USFDA has approved Sculptra in correcting the shallow to deep nasolabial fold contour deficiencies and facial wrinkles. It can be used in people with a low or healthy immune system. It also helps improve facial volume.
Type of drug
Sculptra is available on prescription in the United States. Sculptra should only be provided to the patient on the presentation of a valid prescription. The certified practitioner will evaluate the condition of the person and may prescribe Sculptra.
Use in brief
Initially, Sculptra was approved by USFDA for the use in immunocompromised patients. Later, people with a healthy immune system were also included in the list of Sculptra users. Sculptra is used as a single regimen for the correction of nasolabial fold contour deficiencies and for reducing other facial wrinkles.
Constituents
Sculptra is an injectable dermal filler. It contains microparticles of Poly L-lactic acid, non-pyrogenic mannitol, carboxymethylcellulose along with water for injection. It is available in dry powder for injection. It is available in 367.5 mg dose vials. It is to be reconstituted with 5 ml water for injection to form a sterile, non-pyrogenic suspension.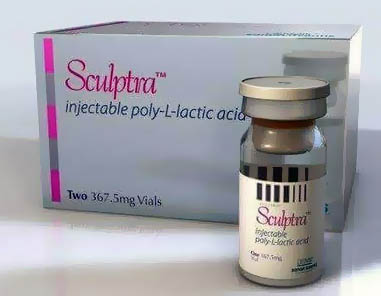 Indications
Sculptra Aesthetic is used in the following indications:
In people with Human Immunodeficiency virus, Sculptra is used for the restoration and correction of the signs of facial fat loss also known as lipoatrophy.
In immunocompetent people, Sculptra corrects shallow to deep nasolabial fold contour deficiencies and other facial wrinkles in which deep dermal grid pattern (cross-hatch) injection technique is appropriate.
Sculptra is also used to increases the facial volume that had lost due to aging.
How does Sculptra work?
Sculptra provides a potent, durable and larger increase in the volume as compared to traditional fillers. It has a unique mechanism of action. Upon injection, the Poly L-lactic acid disintegrates into lactic acid monomers. This induces an inflammatory response and attracts macrophages, monocytes, and fibroblasts. As the metabolism of lactic acid occurs a capsule is formed around particles. Dermal fibroplasia is caused due to increased collagen deposition by fibroblasts. Dermal fibroplasia results in dermal thickness. Mannitol in the formulation improved particle lyophilization while carboxymethyl cellulose improves rehydration.
How to Take Sculptra?
Form of medicine:
Sculptra is available as Power for injection and required reconstitution before administration. The final formulation so obtained is suspension for injection.
When to use:
It is used to increase the facial volume that had lost due to aging. It is also used for the correction of signs of facial fat loss and to correct facial wrinkles.
How to use:
Before administration, the dry powder is mixed with sterile water for injection. Add water for injection slowly to the vial containing powder for injection. Sculptra is injected by using a 26 G needle. The injection is administered into the subcutaneous layer or deep dermal layer.
Common Dosage for Sculptra
The dose of Sculptra depends upon the indications for which it is to be used and the severity of the condition. In the case of people with a healthy immune system, a treatment regimen of Sculptra includes four injection sessions with a gap of 3 weeks. Your doctor will decide the sessions required after evaluating your condition.
When to Avoid Sculptra?
Avoid Sculptra in patients with known hypersensitivity to Poly L-lactic acid or any of its inactive constituent. Avoid using Sculptra in people who have skin inflammatory conditions.
Side-effects of Sculptra
Following are some of the side effects related to either Sculptra or injectable procedures:
Localized itching
Bruising
Edema
Localized redness and tenderness
Post-injection site pain
Localized swelling
Bleeding from site
Modules, papules, and lumps
Injection site eczema and discoloration
Dermatitis
Effects on organs
Sculptra may also cause side effects in various organs such as:
Urinary System: Urinary tract infection
Respiratory: Bronchitis, Sinusitis
Oral cavity: Tooth abscess
Neurological conditions: Headache, Vasovagal syncope
Increased risk of streptococcal infections
Reported Allergic Reactions
Allergic reactions are reported in patients in which Sculptra injection was administered. Allergic reactions include dermatitis, skin dryness, swelling, redness, local pain and inflammation, papules and lumps, nodules, discoloration, and eczema.
Effect of Sculptra on the menstrual cycle
There is no specific information related to the effect of Sculptra on the menstrual cycle is available. The person should ask for more information from the aesthetic healthcare provider.
Drug Interactions to Be Careful About
There are no studies done to identify the possible interaction of Sculptra with other drugs, supplements or medical devices. However, because of the inherent risk of bleeding in some people, patients who are on blood-thinning agents such as aspirin or clopidogrel may inform the doctor before the procedure. Certain NSAIDs may also increase the risk of bleeding.
Food interactions
There is no information available regarding the interaction of Sculptra with food. For more information regarding food interaction, ask your healthcare provider.
Interactions with laboratory procedures
There are no known laboratory interactions of Sculptra.
Shows Effects / Results In and how long does the effect stay:
Many patients may experience the effect of Sculptra immediately after the treatment. However, it may take a few weeks to see the full effect of Sculptra. The person may resume his/her daily activities immediately after treatment. The effect of Sculptra may last for two years.
Is Sculptra Addictive?
Sculptra is non-addictive.
Can I have Sculptra with alcohol?
Alcohol may increase the side effects caused by Sculptra. You are advised to avoid alcohol for at least 3-4 days before treatment and 48 hours after the treatment. Alcohol may increase the risk of bleeding, bruising and inflammation.
Can I have Sculptra When Pregnant?
There are no controlled studies of Sculptra in pregnant women. Women who are pregnant or planning to get pregnant should consult with the healthcare provider.
Can I have Sculptra when feeding a baby?
No studies of Sculptra in breastfeeding women are available. Lactating women should consult with the doctor before getting Sculptra procedure.
Can I drive after taking Sculptra?
There is no direct effect on the ability to drive after undergoing the Sculptra procedure. As Sculptra procedure may lead to swelling, pain and sometimes bleeding, the person should only drive or operate machinery when he is fit to perform these functions.
Effect of an overdose of Sculptra
Sculptra is administered by the expert Aesthetic specialist, thus the chances of overdose are rare. Symptomatic treatment is provided in the case of Sculptra overdose.
Effect of using expired Sculptra
Sculptra is injected by a doctor in hospital settings. Thus, there are very few chances of using an expired product. In case the expired product is used, it may lead to either reduced potency or an increase in side effects.
Effect of missing a dose of Sculptra
Do not miss any session scheduled for getting Sculptra injection. In case you have missed a session, consult with your healthcare professional for further course of action.
Storage requirements
Sculptra can be used at a temperature not exceeding 30°C. Do not refrigerate.
After reconstitution, the product should be used within 72 hours. Discard the unused solution after 72 hours of reconstitution.
Reference:
https://www.sculptraaesthetic.com/get-started/faq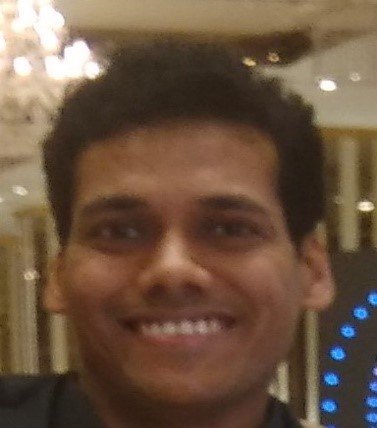 Mr. Rohit Jain is a Pharmaceutical techno-marketing trainer with more than 10 years of industrial experience. In his previous assignment, he was Senior Product Manager, heading the Product Management Team at an organization of repute. Mr. Jain is B. Pharma, MBA, PGDBM, LL.B. and is a Registered Patent Agent. He also has a Professional Diploma in Clinical Research and is also a certified Pharmacovigilance Professional. He was involved in delivering medico-marketing training to on-the-field marketing professionals as well as in-house business development professionals. Mr. Rohit Jain is a prolific medical content writer and had written more than 500 medical articles spreading over varied therapeutic areas. Mr. Jain has a keen interest in learning about the latest happenings of the pharmaceutical and medical industry.
Reviews
0

out of

5

based on

0

reviews.
Overall rating: