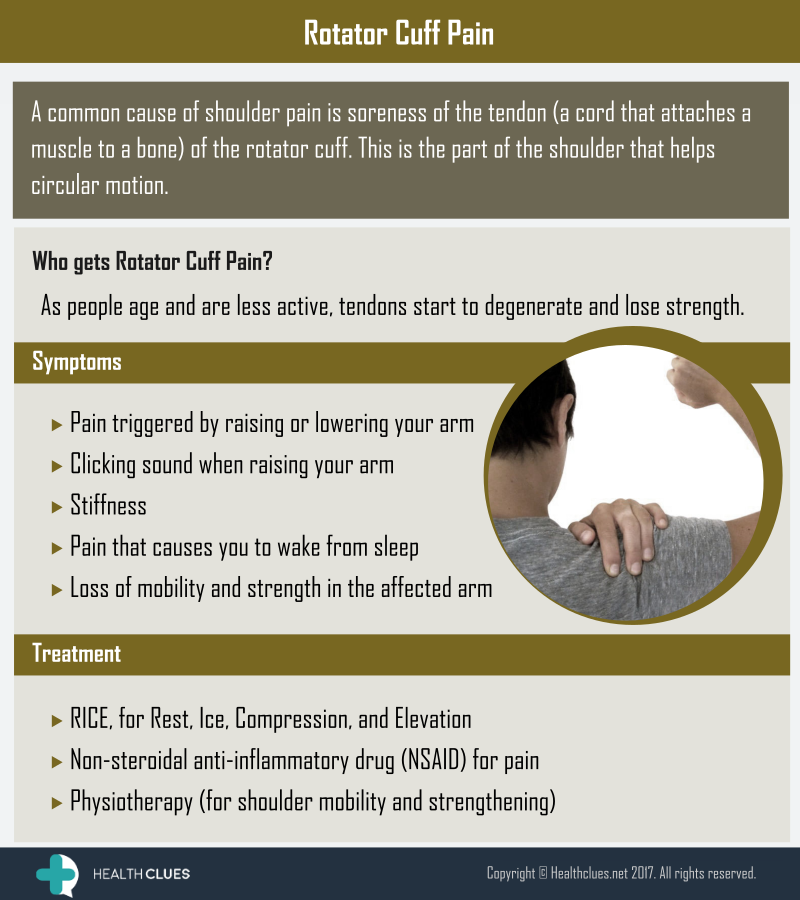 A common cause of shoulder pain is soreness of the tendon (a cord that attaches a muscle to a bone) of the rotator cuff. This is the part of the shoulder that helps circular motion.
Who gets?
As people age and are less active, tendons start to degenerate and lose strength.
Symptoms
pain triggered by raising or lowering your arm
a clicking sound when raising your arm
stiffness
pain that causes you to wake from sleep
a loss of mobility and strength in the affected arm
Treatment
RICE, for Rest, Ice, Compression, and Elevation
Non-steroidal anti-inflammatory drug (NSAID) for pain
Physiotherapy (for shoulder mobility and strengthening)
For more information, do get in touch with us through email at [email protected] or message us on WhatsApp at +91-9640378378, or submit your question below.
Have a question?
Leave a Review
How did you find the information presented in this article? Would you like us to add any other information? Help us improve by providing your rating and review comments. Thank you in advance!
Overall rating: