Table of contents
What is Rosuvas?
Content and Composition of Rosuvas
How Does Rosuvas Work?
Rosuvas Tablet Uses
Rosuvas Side-Effects
Contraindications of Rosuvas
Precautions While Using Rosuvas
Rosuvas Dosage
Rosuvas Drug Interactions
Substitutes for Rosuvas
What is Rosuvas?
Rosuvas is a medicine which is used to treat high blood cholesterol level. This drug decrease the bad cholesterol level is known as low-density lipoprotein, at same time triglycerides increase good cholesterol level is known as high-density lipoprotein. The low level of cholesterol in the blood reduces the chance of heart attack and stroke. The doctor may be prescribed alone and in a combination. Read on to know about working, side effects, precautions, and contraindications of Rosuvas.
Read about some other similar medications
Content and Composition of Rosuvas
The active ingredient present in results is Rosuvastatin. Rosuvas is available in 5mg, 10mg, 20mg, and 40mg.
How Does Rosuvas Work?
Rosuvas is a statin medication (lipid-lowering medications). Rosuvas contains Rosuvastatin as an active ingredient.
Rosuvastatin competitively and selectively binds to hepatic hydroxymethyl-glutaryl coenzyme A (HMG CoA) reductase and completely inhibit it. The HMG CoA reductase is a rate-controlling enzyme of the Mevalonate pathway. Mevalonate pathway is responsible for the production of cholesterol.
Rosuvas Tablet Uses
Rosuvas Side-Effects
Constipation
Stomach pain
Muscles pain headache
Headache
Weakness
Increase the glucose level in the blood
Dizziness
Feeling sick
Joint pain
Depression
Difficulty in moving
Blurred vision
Flushed and dry skin
Loss of consciousness
Slow heartbeat
Contraindications of Rosuvas
Do not use this medicine if you are suffering from following disease such as;
Hypersensitivity
Liver disease
Loss of appetite
Unusual bleeding
Sure throat and chills
Hoarseness
Liver failure
Bloody urine
Metabolic syndrome
Precautions While Using Rosuvas
It is important to check the progress of your condition. A doctor will check if the medicine works properly and the effect of the medicine on your blood cholesterol level. Based on the report, the doctor will decide the continuity of this medication. You should also undergo routine blood and urine to monitor the side effects of the drug. Do not take any other drug without prescription as this may cause unwanted and serious side effects. Before starting any type of medication, or herbal remedies and vitamin tablets, consult your doctor.
For better result and decrease the risk of side effects follow the instruction of your doctors and carefully read product instruction that is given on product packing.
Consult your doctor if you have unexplained muscles pain, weakness, and tiredness. If you have these symptoms you should immediately consult with the doctor.
Alcohol: During the alcohol consumption the intake of this drug is not safe. Consumption of alcohol with this medicine increases the risk of liver dysfunctions.
Lactation: Taking this drug during lactation is unsafe. This drug can cause significant risk in a baby.
Pregnancy: Do not take this medicine during pregnancy because it can cause serious and unwanted effects in the fetus. Take this medicine only when you are not planning to get pregnant.
Rosuvas Dosage
The dose of Rosuvastatin is decided by the doctor based on the level of cholesterol in the blood.
Rosuvas Drug Interactions
Some medications and factors modify the effect of the drug on patients such as;
Alcohol
Warfarin
Tipranavir
Pectin
Dicumarol
Itraconazole
Pibrentasvir
Glecaprevir
Fluconazole
Amiodarone
Acenocoumarol
Substitutes for Rosuvas
Following are the drugs which contain the drug similar to Rosuvas:
Rosuflo (Cadila)
Lipitas (Intas)
Rovio (Zydus)
Rosutec (GSK)
Crestor (AstraZeneca)
If for some reason an experienced doctor is not available around you, then you can contact us here.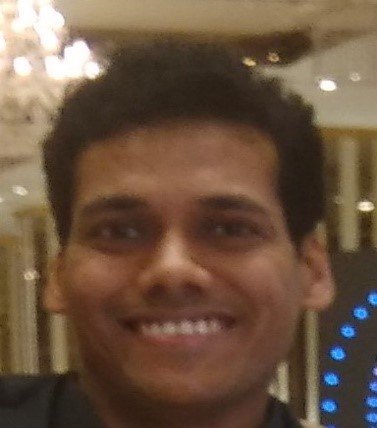 Mr. Rohit Jain is a Pharmaceutical techno-marketing trainer with more than 10 years of industrial experience. In his previous assignment, he was Senior Product Manager, heading the Product Management Team at an organization of repute. Mr. Jain is B. Pharma, MBA, PGDBM, LL.B. and is a Registered Patent Agent. He also has a Professional Diploma in Clinical Research and is also a certified Pharmacovigilance Professional. He was involved in delivering medico-marketing training to on-the-field marketing professionals as well as in-house business development professionals. Mr. Rohit Jain is a prolific medical content writer and had written more than 500 medical articles spreading over varied therapeutic areas. Mr. Jain has a keen interest in learning about the latest happenings of the pharmaceutical and medical industry.
Reviews
0

out of

5

based on

0

reviews.
Overall rating: