Table of contents
What is Risofos Tablet?
Composition & Strength of Risofos Tablet
How does Risofos tablet work?
Risofos Tablet uses
Common side effects of Risofos tablet
Risofos Contraindications
Risofos tablet precautions & how to use
General warnings and Dosage
Alternative tablets for Risofos
What is Risofos Tablet?
Risofos tablet is an oral drug which is used to treat and prevent osteoporosis. It is also used to treat Paget's disease (abnormal bone formation). Read on to know about working, side effects, precautions, and contraindications of Risofos Tablets.
Composition & Strength of Risofos Tablet
The active ingredient of Tablet is risedronate and is available in the strength of 5 mg, 30 mg, 35 mg, and 150 mg for oral use.
How does Risofos tablet work?
Risedronate binds to the hydroxyapatite (surface of the bone) and leads to suppressing the activity of osteoclasts. As a result, bone resorption decreases, and the bone gets strengthened.
Risofos tablet uses
Risofos Tablet is used in patients suffering from the following conditions:
Osteoporosis:
Osteoporosis is a type of bone disorder in which bone becomes weak and brittle because of increased bone resorption.
Read about Osteoporosis – Rising Trends in Asia
Paget's disease:
Paget's disease is a chronic bone disorder in which in our body resorbs old bone and the process of bone formation is abnormal. In this condition, the bone gets easily fractured.
Corticosteroid-induced osteoporosis:
It is the most common type of osteoporosis in which bone loss occurs due to corticosteroid therapy.
Common side effects of Risofos tablet
Headache
Dizziness
Bone Pain
Stomach Inflammation
Indigestion
Heart Burn
Skin Rashes
Nausea
Vomiting
Risofos Tablet Contraindications
You should not use this medicine if you have the following conditions:
Hypersensitivity to risedronate or to any of the ingredient of Risofos tablet
Severe renal impairment
Hypoglycemia
Calcium deficiency
Asthma
Peptic ulcer
Risofos Tablet Precautions & How to Use
Before taking Risofos tablet, tell your doctor about your current list of medications, over the counter products (e.g. herbal supplements, vitamins, etc.), and pre-existing diseases. Tell your doctor/pharmacist if you have any allergy to risedronate or any other ingredients. Be careful to mention if you are taking or plan to take medicines such as angiogenesis inhibitors like bevacizumab, everolimus, any NSAIDs such as ibuprofen, naproxen, H2 blockers drugs such as famotidine, cimetidine or any oral steroids. If you have calcium deficiency you should inform your doctor because you may require calcium supplementation. If you are pregnant or plan to become pregnant, before taking this medicine consult your doctor/pharmacist.
Take this medicine as advised by doctor/pharmacist. Do not chew and crush this medicine. Swallow the whole tablet with water. Risofos tablet is not recommended for children.
General warnings and Dosage
Overdosage:
Taking more than prescribed may cause harmful side effects. Consult your doctor or pharmacist if you find any side effects.
Missing dosage:
If you miss the dosage take as soon as possible. Skip the missing dosage and continue the regular dosage, if it is time for the next dose. Doubling the dose to make up for the missed dose may lead to serious side effects.
Pregnancy:
Risofos tablet is unsafe in pregnant women. The drug should only be used after consultation with your doctor.
Breastfeeding:
Risofos Tablet is not safe to use during breastfeeding. Before taking this medicine consult your doctor.
Alternative tablets for Risofos tablet
Apart from Risofos, following are the brands of Risedronate available in market.
Gemfos tablet 35mg – manufactured by Alkem Laboratories
Actonel tablet 35mg – manufactured by Sanofi India
Acetone tablet 150mg – manufactured by Allergan Pharma Co
If for some reason an experienced doctor is not available around you, then you can contact us here.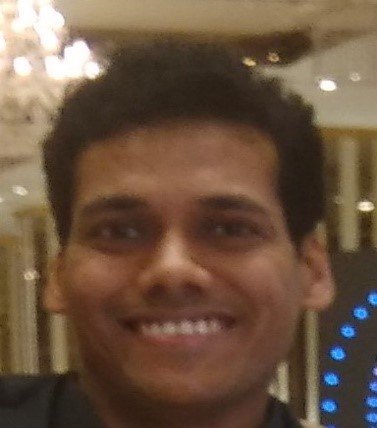 Mr. Rohit Jain is a Pharmaceutical techno-marketing trainer with more than 10 years of industrial experience. In his previous assignment, he was Senior Product Manager, heading the Product Management Team at an organization of repute. Mr. Jain is B. Pharma, MBA, PGDBM, LL.B. and is a Registered Patent Agent. He also has a Professional Diploma in Clinical Research and is also a certified Pharmacovigilance Professional. He was involved in delivering medico-marketing training to on-the-field marketing professionals as well as in-house business development professionals. Mr. Rohit Jain is a prolific medical content writer and had written more than 500 medical articles spreading over varied therapeutic areas. Mr. Jain has a keen interest in learning about the latest happenings of the pharmaceutical and medical industry.
Reviews
0

out of

5

based on

0

reviews.
Overall rating: