Ring Guard is a broad spectrum anti-fungal cream which is used in the treatment of infections caused by fungi and bacteria. Read on to know about working, side effects, precautions and contraindications of Ring Guard.
Composition
Paras Pharmaceuticals Manufactures Ring Guard cream. Ring Guard cream composed of Miconazole Topical 2% (anti- fungal) and Neomycin 0.5% (anti- bacterial) as active ingredients. Ring Guard cream is OTC medicine.
Mechanism of Action
Used for fungal or bacterial infections such as Tinea pedis, Cutaneous candidiasis, Tinea corporis, Tinea cruris, Napkin rash, jock itch (Fungal infection in the buttocks, Inner thigh and genitals skin), Vaginal yeast infections, Athletes foot (Infection in the skin of your feet) etc.
Ring Guard cream works by producing anti-fungal and anti-bacterial effect. This medicine is effective for a period of twenty four hours as an average.
Ring Guard Dosage
To experience the full effects of Ring Guard it is recommended to apply it on skin for two times a day – In the morning and Evening or as prescribed by your dermatologists
Ring Guard Uses and Benefits
Ring Guard cream is prescribed for
Skin fungal infections
Oral Thrush
Vaginal candidiasis (Yeast infections)
Bacterial infections
Tinea versicolor
Tinea corporis
Tinea pedis
Jock itch
Napkin rash
It can also be used for the treatment of Pityriasis, which causes lightening/darkening of the skin of the chest, arms, legs and neck.
Ring Guard Side Effects
Besides its intended effect, the following are the possible side effects which may occur from the constituent ingredient of Ring Guard cream. Some side effects are possible, but do not occur always. And some of them are rare but may be serious. If you observe any of the following side effects immediately consult your doctor, especially if they do not go away.
Rash
Itching of skin
Application site Itchiness and burning
Change in Taste
Headache
Fever or chills
Breathing Difficulty
Body pain
Stomach pain
Nausea or vomiting
Loss of Appetite
Weakness
Ring Guard Contraindications
Ring Guard cream is contraindicated if
You are Allergic to Miconazole, Neomycin, Milk protein or any other ingredient of Ring Guard cream.
Less than 16 years of age are not recommended to use this cream.
Precautions and How to Use Ring Guard
Inform your doctor about your current list of medications, Over the counter products (Eg, Herbal supplements, Vitamins, etc.), Current health history (plans of pregnancy, upcoming surgery, etc.), Allergies, before using Ring Guard cream.
Apply it twice a day or as directed by your doctor or follow the directions printed on the leaflet in the product package.
Dosage will be based on your condition, and follow the full course of treatment.
Follow the important steps before you apply
Do not take by mouth, or apply on open wounds, Dry, Chopped, Irritated or Sun burned skin. Consult with your doctor.
Wash your hands before and after the application of Ring Guard cream.
Before you apply, the treated area/part should be clean and dry.
Avoid tight fitting clothes and synthetic fibers. Use loose cotton clothes.
After applying the cream, immediately do not wash the treated area.
Avoid applying other products on the treated area, unless directed by your doctor.
Use a thinner layer or small quantity of medicine to avoid pilling.
Avoid getting contact with this medicine in your eyes or nose or mouth.
Ring Guard Drug Interactions
Usually all drugs interact differently for person to person. It's important to check with your doctor all the possible interactions, before you start any medicine.
The interactions of Ring Guard with other medicines are as follows
Warfarin
Alprazolam
Atorvastatin
Alternatives to Ring Guard Cream
The Following are list of medicines, which contains as same composition, Strength and Form, So these can be used in place of Ring Guard 2% cream.
Candizol by Micro Labs Ltd
Micogel by Cipla Ltd
Fungitop by Micro Labs Ltd
Candistat by Merck Consumer Health Care Ltd
Miconazole by Cipla Ltd
Relin Guard by Wockhardt Ltd
Rexgard by Novartis India Ltd
Pevesca 150 MG Capsule by Usv Ltd
If for some reason an experienced doctor is not available around you, then you can contact us here.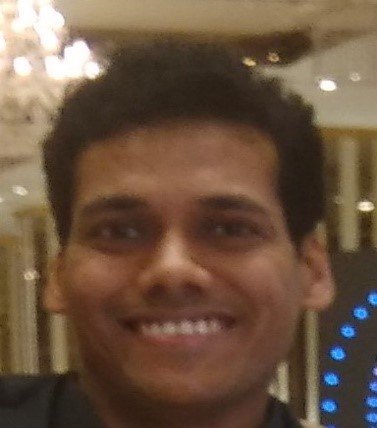 Mr. Rohit Jain is a Pharmaceutical techno-marketing trainer with more than 10 years of industrial experience. In his previous assignment, he was Senior Product Manager, heading the Product Management Team at an organization of repute. Mr. Jain is B. Pharma, MBA, PGDBM, LL.B. and is a Registered Patent Agent. He also has a Professional Diploma in Clinical Research and is also a certified Pharmacovigilance Professional. He was involved in delivering medico-marketing training to on-the-field marketing professionals as well as in-house business development professionals. Mr. Rohit Jain is a prolific medical content writer and had written more than 500 medical articles spreading over varied therapeutic areas. Mr. Jain has a keen interest in learning about the latest happenings of the pharmaceutical and medical industry.
Reviews
4

out of

5

based on

1

reviews.
Overall rating: