Renerve Plus is a multi-vitamin/multi-mineral oral supplement used for Nerve damage, Pain in neurological disorders, Numbness and tingling, diabetic polyneuropathy, Osteoarthritis and other conditions. It can also be used as a nutritional supplement in various cases of vitamin and mineral deficiency or in cases where there are increased requirement of above mentioned ingredients. Get to know how Renerve Plus works, its side effects, precautions, and contraindications where Renerve Plus is not suggested.
Read this in Hindi: Renerve Plus in Hindi
Online Consultation with Top Doctors
Overview
Renerve Plus is the brand name for a soft gelatin coated multivitamin/mineral supplement, used to treat:
Megaloblastic anaemia
Anaemia (due to deficiency of vitamin B12)
Diabetic neuropathy
Peripheral neuropathy
Alcoholic neuropathy
Permanent nerve damage
Poor diet or poor absorption of food
Diabetes
Osteoarthritis
High cholesterol
Selenium deficiency
This capsule is manufactured and marketed by Strides Arcolab Ltd. This capsule is administered orally and available in the packaging of 15 capsules per strip.
Renerve Plus Composition and Active Ingredients
The main ingredients of Renerve plus are:
Calcium – 10mgs
Chromium – 200mcgs
Folic Acid – 5mgs
Inositol – 100mgs
Alpha Lipoic Acid – 100mgs
Mecobalamin – 1500mcgs
Pyridoxone – 1.5mgs
Selenium – 163.6mcgs
Thiamine – 10mgs
Vitamin A – 2500IUs
Vitamin E – 25mgs
In case you wish to take a look at some multivitamin supplements that are available for online purchase, here is a link to check those supplements.
Purchase Online: Multivitamin products on Amazon
How does Renerve Plus Work?
Nutritional supplements like Renerve plus provide regular and adequate uptake of above mentioned vitamins and minerals to undertake all the metabolic demands of the body.
Methylcobalamin: It is an active type of vitamin B12. It helps the nerve cells to function properly and even helps the damaged nerve cells to recover. It helps in the conversion of proteins and fats into energy. It is involved in the production of hemoglobin. It helps in the reduction of the level of homocysteine. It also contributes to the development and production of red blood cells.
Chromium (Chromium Polynicotinate) is an essential substance required to process insulin metabolism. It helps in the manipulation of lipid, protein actions, and breaking carbohydrates. Selenium (Seleno Methionine) protects the tissues from oxidation damages and aging. It helps in maintaining optimum tissue growth.
Selenium (Seleno Methionine) protects the tissues from oxidation damages and aging. It helps in maintaining optimum tissue growth.
Alpha Lipoic acid is an antioxidant; It prevents the damage to certain kind of cell in the body and restores the levels of vitamin E and C. It also improves the neuron function in Diabetes.
Inositol is a vitamin B like chemical; it works by maintaining chemical balance in the body.
Zinc (Zinc monomethionine) also plays a vital role in the synthesis of the nucleic acids and nucleoproteins. Zinc also affects the growth of tissues and damage repair in tissues.
Folic acid works to have good health for cells like red blood cells. It is needed to manage and prevent low levels of folate in the body. It is vitamin B9 and it is used as a supplement and in the treatment of diseases caused by Folate deficiency. Folic acid is absorbed by the small intestine and then it binds to plasma proteins.
Renerve Plus Uses and Benefits
Renerve plus is used for the treatment, control, prevention, & improvement of the following diseases, conditions, and symptoms:
Nerve damage
Pain due to nerve injury
Diabetes associated nephropathy
Osteoarthritis
AIDS and HIV
Read More: Precaution regarding HIV and AIDS)
Multiple kinds of Cancer
High cholesterol
Panic disorder
Acute respiratory distress syndrome
Neurological disorders and related pain
Selenium deficiency
Polycystic ovary syndrome
Diarrhea
Acne
Age-related vision loss
Anorexia
Wilson's disease
ADHD (Attention deficit hyperactivity disorder)
Poor diet and Poor absorption of food
Anemia due to folic acid deficiency
Increased requirement of folate in the body during pregnancy
Obsessive-compulsive disorder OCD
Compare Prices to Buy Renerve Plus Capsules Online
| | | | | |
| --- | --- | --- | --- | --- |
| Website | Price | Discount % | Discounted Price | Buy Link |
| 1mg | 277 | 10% | 249 | |
| Netmeds | 277 | – | 277 | |
| PharmEasy | 277 | 18% | 227.14 | |
| Medlife | 276.99 | 18% | 227.13 | |
| MedPlus Mart | 277 | – | 277 | |
| Practo | 277.05 | 10% | 249 | |
Renerve Plus Side Effects
Below are the common side effects that can occur with Renerve Plus medication. Please consult a doctor if you observe any of these side effects:
Bitterness of mouth
Hypersensitivity
Loss of appetite
Allergic rejection
Bloating, stomach pain
Flatulence
Diarrhea
Nausea, Anxiety
Persistent itchy rashes on skin
Bronchospasm, Difficult breathing
Cold like symptoms, shivering
Insomnia, Sleeping disturbances
Dark or green stool
Renerve Plus Dosage
Available as soft gelatine coated capsules, the dose and duration of use of Renerve plus capsule should be based on doctor's instructions. Swallow the capsule as a whole and do not chew or crush it. When taken in oral form, it can be taken with or without food. For patients with gastric problems, it is better to take it with food or immediately after food.
Despite this medicine being an over the counter product (OTC), regarding the dosage of Renerve Plus, please consult with a physician as it will depend on the condition for which it has to be administered and response to treatment. For best results take it at a fixed time everyday and for the duration suggested by the physician.
Precautions while taking Renerve Plus
Do not take Renerve plus if you are on any other prescribed or non-prescribed drugs.
If you have any Liver disease, gastrointestinal disease, cardiac arrhythmias and sinus congestion
Take this medicine only if prescribed by the physician
Take full course of treatment
Do not take Renerve plus if you are allergic to any of the ingredients of this medicine or any of their excipient
Do not take this medicinal product after the expiry date stated on the carton package
If you are Pregnant or planning to get pregnant
If you are breast feeding an infant or planning to start breastfeeding
Keep this drug out of the reach of children
Drink plenty of liquids during medication
Is it safe to take Renerve Plus if I am pregnant?
It can be taken if you are pregnant or are planning to be pregnant under medical supervision if the benefits outweigh the risks involved Please share the actual status of your pregnancy with your physician for the correct prescription of this medicine.
Is it safe to take Renerve Plus if I am breastfeeding?
Renerve plus should be used with caution during breastfeeding as the effect of this medicine on quality of milk and infants health is not unknown. Please share your breastfeeding plans with your physician if being prescribed by this drug.
Can Renerve Plus be given to children and infants?
Renerve plus capsule can be given to children and infants. Consult a physician for the information on correct dosage therapeutic requirements of the patient child.
If for some reason an experienced doctor is not available around you, then you can contact us here.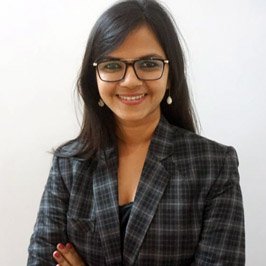 Dr. Srishti Tayal is Chief Radiologist at Radiodent – Dental and Maxillofacial Imaging. She has completed BDS and MDS with Gold Medal from JSS Medical College, Mysore. She is a passionate medical researcher and has published five research papers in various medical journals and received an award for the best scientific paper.
In addition to following her pursuits in dentistry, she is also an avid medical writer who believes in bridging the information gap among the common population with regards to modern medicine.
Reviews
4.5

out of

5

based on

9

reviews.
Overall rating:
★★★★☆
"
Good and well presented in an easily readable format. Thank you very much.
"
★★★★★
"
I started taking Renerve Plus this afternoon and I think it will work for me. I have been having pains in my legs anytime I eat carbohydrate diets. I am taking it one daily or I should increase the dose to two per day?
"