What is Razo D?
Razo D Capsule is a drug prescribed for acidity, heartburn, gastric ulcers, Gastroesophageal reflux disease, etc. Read on to know how Razo D works, its side effects, precautions, and when you should not take Razo D.
Razo D Capsule is used for acidity, heartburn, gastric ulcer, Gastroesophageal reflux disease (GERD), gastrin-secreting tumor, intestinal ulcer, esophageal mucosal injury, benign gastric ulcer, benign duodenal ulcer, esophagus inflammation, stomach ulcers, and other conditions.
Razo D Capsule – Composition and Active Ingredients
Razo D Capsule is composed of the following active ingredients:
Domperidone – 30 MG
Rabeprazole – 20 MG
Manufactured by – It is a branded medicine manufactured and marketed by Dr Reddy's Laboratories Ltd in India.
Prescription – Razo D is a prescription medicine and is available on a valid prescription.
Form – Available in the form of Capsules
Type of the Medicine – Razo D Capsule belongs to Antiemetic and Antacid type of medicine.
Razo D Capsule Uses and Benefits
Razo D Capsule is beneficial for treating the following conditions:
Gastric Ulcer
Razo D Capsule is effective in treating gastric ulcers which are characterized by a sore in the stomach lining or duodenum.
Peptic ulcer
Razo D Capsule is effective in treating peptic ulcers which develops on the lining of the stomach, esophagus, and small intestine.
Some other uses of this medicine are:
Heartburn
Nausea
Vomiting
Gastric acidity
Gastro-Intestinal Reflux (GERD)
How does Razo D Capsule work?
Razo D Capsule works by reducing the amount of acid in the stomach and intestines which helps in relief of relieving acid-related indigestion and heartburn.
Rabeprazole in Razo D reduces the amount of acid present in the stomach by inhibiting acid secretion and Domperidone in Razo D blocks the upward movement of acid from the stomach by blocking dopamine receptors.
Side Effects of Razo D Capsule
Like most other medications, Razo D has the following side effects. In case you experience any of the below side effects or any additional side effect that concerns you, immediately consult with the doctor.
Irritability
Eczema
Dry mouth
Muscle pains
Blurred vision
Tenderness of Breast
Diarrhea
Dizziness
Gastric problem
Hyperlipidemia
Rash
Irregular Menstruation
Nausea
Headache
Abdominal pain
Constipation
Flatulence
Contraindications for Razo D Capsule
Do not take Razo D Capsule if you are suffering from the following conditions:
Allergy to Razo D Capsule and any of its ingredients
Interstitial nephritis
Low amount of magnesium in the blood
Inadequate vitamin B12
Feeding Mothers
Heart Patients
Pregnant Women
Patients with Liver failure
Razo D Capsule Dosage
Razo D should be taken strictly as prescribed by the doctor.
Overdosage
Taking more than prescribed Razo D Capsule may cause harmful side effects. Consult your physician or pharmacist if you find any side effects.
Missing dosage
If you missed certain a regular dose, take as earliest possible, and if it is nearing next dosage, then skip the missed dose and carry on with next regular dose. Never use extra doses.
Precautions before taking Razo D Capsule
Take Razo D Capsule only if and as prescribed by the physician
Do not consume alcohol while taking Razo D Capsule as it may increase the risk of stomach damage.
Take the full course of treatment
Tell your doctor if you are taking any medicine or other health supplements
Tell your doctor if you are suffering from any disease
Do not take this drug if you are allergic to any of the ingredients of this medicine
Do not take this Razo D Capsule after the expiry date stated on the carton package
Keep this medicine out of the reach of children.
General warnings
Pregnancy
If you are pregnant, consult your doctor before taking Razo D.
Breastfeeding
This drug is not recommended during breastfeeding. Consult your physician before taking Razo D Capsule.
Razo D Capsule – Drug Interactions
You should not use any OTC product or other medications along with Razo D without asking your doctor, as Razo D may interact with the following medicines and products:
Razo D Capsule may interact with the following medicines and products:
Amiodarone
Amprenavir
Antacids
Aprepitant
Atazanavir
Atropine
Nelfinavir
Ritonavir
Fluconazole
Fosamprenavir
Indinavir
Itraconazole
Ketoconazole
Nefazodone
Clarithromycin
Diltiazem
Erythromycin
Saquinavir
Telithromycin
Verapamil
Voriconazole
Substitutes for Razo D Capsule
Here is the List of substitute's medicines which have the same composition, strength, and form as Razo D Capsule:
Ecorab D Capsule SR – Indiabulls Pharmaceutical Ltd
Cyra-D Capsule SR – Systopic Laboratories Pvt Ltd
Rabopep-DSR Capsule – Seagull Pharmaceutical Pvt Ltd
Rabitop D Capsule SR – Aristo Pharmaceuticals Pvt Ltd
If for some reason an experienced doctor is not available around you, then you can contact us here.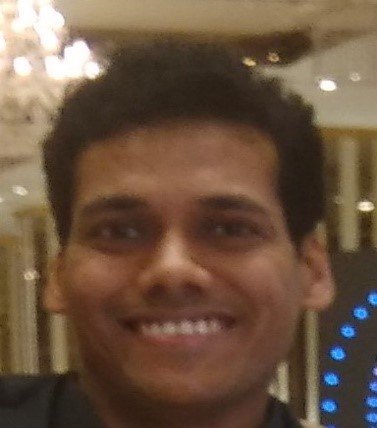 Mr. Rohit Jain is a Pharmaceutical techno-marketing trainer with more than 10 years of industrial experience. In his previous assignment, he was Senior Product Manager, heading the Product Management Team at an organization of repute. Mr. Jain is B. Pharma, MBA, PGDBM, LL.B. and is a Registered Patent Agent. He also has a Professional Diploma in Clinical Research and is also a certified Pharmacovigilance Professional. He was involved in delivering medico-marketing training to on-the-field marketing professionals as well as in-house business development professionals. Mr. Rohit Jain is a prolific medical content writer and had written more than 500 medical articles spreading over varied therapeutic areas. Mr. Jain has a keen interest in learning about the latest happenings of the pharmaceutical and medical industry.
Reviews
0

out of

5

based on

0

reviews.
Overall rating: