What is Rablet D Capsule SR?
Rablet D Capsule SR is a proton-pump inhibitor drug used for acidity, heartburn, Gastroesophageal reflux disease (GERD), gastric ulcer. Get to know how Rablet D works, its side effects, precautions, and contraindications where Rablet D is not suggested.
Rablet D Capsule SR – Composition and Active Ingredients
This medicine is composed of the following active ingredients:
Domperidone – 30 MG
Rabeprazole – 20 MG
Manufactured By – This medicine is manufactured and marketed by Lupin Pharmaceuticals in India.
Prescription – It is available as an OTC medicine and the prescription is not required
Form – Capsule, Tablets, and Injections
Drug type – Antiemetic and Antacid medicine
Rablet D Capsule SR Uses and Benefits
Rablet D Capsule is beneficial to treat a variety of acid issues mentioned below:
---
Shop DonJoy Orthopedic Products on HealthClues
Are you Looking for a Knee Brace that is best in class. Check the options available at our Online Portal.
---
How does Rablet D Capsule SR work?
This medicine works by reducing the amount of acid in the stomach and intestines which helps in relief of acid-related indigestion and heartburn.
It acts by blocking the dopamine receptors in the brain and inhibiting proton pumps in the wall of the stomach.
Side Effects of Rablet D Capsule SR
When some drug is used to cure some kind of health problems, along with its intended benefits there is a chance of getting few unwanted side effects too. If you suffer any side effects and they don't reduce in a short period, then it is strongly recommended to consult your doctor. He may change your prescription based on your condition. Below mentioned are some possible side effects of this medicine.
Irritability
Eczema
Dry mouth
Muscle pains
Blurred vision
Tenderness of Breast
Diarrhea
Dizziness
Gastric problem
Hyperlipidaemia
Rash
Irregular Menstruation
Nausea
Headache
Abdominal pain
Constipation
Flatulence
Contraindications for Rablet D Capsule SR
Rablet D Capsule usage is not advised for the patients suffering below mentioned health conditions.
Allergy to Rablet D Capsule and its ingredients
Atrophic gastritis
Interstitial nephritis
Low amount of magnesium in the blood
Inadequate vitamin B12
Feeding Mothers
Heart Patients
Pregnant Women
Hypersensitivity towards Domperidone
Patients suffering liver disorders
Rablet D Capsule SR Dosage
Several factors are considered by your doctor to prescribe certain dosage of the medicine. In general, the normal suggested dosage of the Rablet D Capsule SR capsule is one capsule early in the morning before consuming your breakfast. This dosage may be modified to twice a day depending on the severity of the health condition.
It is not advanced to use this medicine more than two weeks unless it is prescribed by your doctor.
Precautions before taking Rablet D Capsule SR
It is advised to use with proper guidance from the doctor to avoid any possible side effects.
Usage of this drug while you consume alcohol is not advised as it might damage the stomach.
Also consumption of alcohol is not recommended for minimum of 3 days from the last day of your regular dosage
Complete full course of treatment
Tell your doctor if you are taking any other medicine
Tell your doctor if you are suffering from any disease
Usage of this medicine is not recommended if you have any history of side effects or allergic towards the ingredients of this medicine
Do not take Rablet D Capsule after the expiry date stated on the carton package
Keep this medicine out of the reach of children.
General warnings
Overdosage
Using this medicine in higher doses may lead to some harmful side effects. Consult your doctor for proper guidance and consult if any side effects are noticed.
Missing dosage
If you missed certain regular dose, try to take as earliest possible, and if it is nearing next dosage, then skip the missed dose and carry on with next regular dose. Never use extra doses to cover the missed schedule.
Pregnancy
It is not recommended in pregnancy, but if have to use it then it is strongly recommended to use with proper advice from your doctor to avoid any side effects.
Breastfeeding
Rablet D Capsule is not recommended during breastfeeding. Before taking Rablet D Capsule consult your doctor.
Rablet D Capsule SR Drug Interactions
The effectiveness of this medicine may depend and change if you are using any other health supplements or medicine at the time of using this one. Also there might be a chance of getting side effects too.
If you are using any kind of medicine, or any supplements like herbal, or vitamin supplements for any kind of health problems, let your Doctor know about your course of medicines or any health products you are using to avoid any unwanted side effects. You doctor would adjust the dosage accordingly.
Rablet D Capsule may interact with the following medicines and products:
Amiodarone
Amprenavir
Antacids
Aprepitant
Atazanavir
Atropine
Nelfinavir
Ritonavir
Fluconazole
Fosamprenavir
Indinavir
Itraconazole
Ketoconazole
Nefazodone
Clarithromycin
Diltiazem
Erythromycin
Saquinavir
Telithromycin
Verapamil
Voriconazole
Substitutes for Rablet D Capsule SR
Your doctor may prescribe any of these medicines as a substitute to this one as they are of similar composition:
Razo D Capsule – Dr Reddy's Laboratories Ltd
Ecorab D Capsule SR – Indiabulls Pharmaceutical Ltd
Rabopep D Capsule SR – Seagull Pharmaceutical Pvt Ltd
Rabitop D Capsule SR – Aristo Pharmaceuticals Pvt Ltd
If for some reason an experienced doctor is not available around you, then you can contact us here.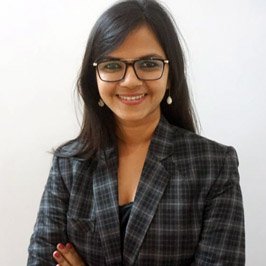 Dr. Srishti Tayal is Chief Radiologist at Radiodent – Dental and Maxillofacial Imaging. She has completed BDS and MDS with Gold Medal from JSS Medical College, Mysore. She is a passionate medical researcher and has published five research papers in various medical journals and received an award for the best scientific paper.
In addition to following her pursuits in dentistry, she is also an avid medical writer who believes in bridging the information gap among the common population with regards to modern medicine.
Reviews
0

out of

5

based on

0

reviews.
Overall rating: