Table of Contents
What is Proxym 300?
Constituents
Indications
How does Proxym 300 work?
How to Take Proxym 300?
Common Dosage for Proxym 300?
When to Avoid Proxym 300?
Side-effects of Proxym 300?
Effects on organs?
Reported Allergic Reactions?
Effect on menstrual cycle?
Drug Interactions To Be Careful About
Food interactions (if any)
Interactions with laboratory procedures
Shows Effects / Results In and how long does the effect stay:
Is Proxym 300 Addictive?
Can I have Proxym 300 with alcohol?
Can I have Proxym 300 When Pregnant?
Can I have Proxym 300 when feeding a baby?
Can I drive after taking Proxym 300?
Effect of an overdose of Proxym 300?
Effect of using expired Proxym 300?
Effect of missing a dose of Proxym 300?
Storage requirements
Substitutes for Proxym 300
Expert comments
What is Proxym 300?
Proxym 300 is a prescription medicine used as pain relief medication and it belongs to non-steroidal anti-inflammatory drugs (NSAID).
Type of drug
Proxym 300 belongs to Nonsteroidal anti-inflammatory drugs (NSAIDs) group of medicine.
Use in brief
Proxym 300 is prescribed to reduce pain, swelling and joint stiffness in conditions like osteoarthritis or rheumatoid arthritis.
Constituents
Proxym 300 contains Etodolac as an active ingredient.
Manufactured by – Emcure Pharmaceuticals Ltd.
Indications
Prescribed to manage mild to moderate pain and other inflammatory signs in arthritis conditions such as:
Rheumatoid arthritis
Osteoarthritis
Read about Knee Brace for Osteoarthritis
How does Proxym 300 work?
This medicine basically belongs to NSAID type of drugs and works by blocking certain chemical messengers in the brain that are the key cause behind the pain and inflammation.
How to Take Proxym 300?
Form of medicine – Proxym 300 medicine is available in the form of tablets
When and how to use
Follow the instructions as mentioned in the prescription.
Never crush or chew the tablet but swallow the whole medicine along with some water or liquids. In general, this medicine is advised to use with food.
Common Dosage for Proxym 300
The dosage depends on the severity of the pain and is decided by the doctor. Follow the instruction by your doctor. Never miss a dose or take excess dose. Consult your doctor immediately if any excess dosage happens by mistake.
When to Avoid Proxym 300?
Proxym 300 is not advised to use in some health conditions such as:
Patients who have symptoms of allergic reactions
Patients suffering from Asthma
Patients suffering from Gastrointestinal disorders
Patients undergoing or done with heart-related surgeries
Side-effects of Proxym 300
Proxym 300 may possibly show several side effects in some patients. It is advised to consult your doctor if any of such side effects are noticed and if they are prolonged. Below mentioned are some possible side effects by Proxym 300. It may show side effects that are not mentioned here in this list.
Stomach pain
Diarrhea
Blurred vision
Fever or chills
Weakness
Skin rash
Excessive gas in the stomach
Ringing or buzzing in the ears
Loss of appetite
Sneezing
Effects on organs
This medicine may possibly show adverse effects on the organs like heart, kidney, and liver if overdosed. It is advised to use extreme precautions and medical supervision in case of such health disorders or impairment.It is advised to consult the doctor and share detailed information about the current health condition so that the doctor can alter the dosage depending on the patient's health condition.
Reported Allergic Reactions?
No major allergic reactions are noticed in the case of Proxym 300.
Effect on menstrual cycle
Generally, no effect noted on the menstrual cycle. You may consult your gynaecologist.
Drug Interactions to Be Careful About
Proxym 300 may possibly show drug interaction with some other medication if they are used together. It is advised to share the medication details with your doctor before he prescribes this medicine to you.
Proxym 300 has the possibility of showing drug interaction if used along with the below-mentioned list of medicine:
Ramipril
Ketorolac
Prednisolone
Food interactions (if any)
There is no major food interactions noticed to be taken care of while using this medicine. Follow the guidelines mentioned in the prescription as a safety precaution.
Interactions with laboratory procedures
There is no interaction noticed with any diagnostic test while under the medication but it is always good to share details about your current medication before attending any lab tests so that you doctor and lab technician is aware of.
Shows Effects / Results in and how long does the effect stay:
No information is available regarding the onset of action and how long the effect stays. Consult your doctor if you are concerned about the onset of action and duration of effect.
Is Proxym 300 Addictive?
No drug addiction is noticed in the case of Proxym 300.
Can I have Proxym 300 with alcohol?
It is not advised to use along with alcohol as it might increase the risk of drowsiness.
Can I have Proxym 300 When Pregnant?
Not advised to use in general in pregnant women. But with consultation and supervision in case if unavoidable and the intended benefits are more compared to possible side effects.
Can I have Proxym 300 when feeding a baby?
Not advised to use in general in breastfeeding women. But with consultation and supervision in case if unavoidable and the intended benefits are more compared to possible side effects.
Can I drive after taking Proxym 300?
In very rare cases some patients may notice drowsiness or dizziness. In such conditions, it is not advised to do activities such as driving which require alertness.
Effect of overdose Proxym 300
Serious adverse effects may be possible if overdosage happens in large quantities. Consult your doctor immediately in such situations.
Effect of using expired Proxym 300?
It is advised not to use any medicine that is expired to avoid any adverse effects. Consult your doctor immediately if any adverse effects are noticed by taking any expired medicine. It is advised to check the label while purchasing the medicine to verify the expiry date to be safe.
Effect of missing a dose of Proxym 300
No major adverse effects are noticed if only one dosage is missed. But if you are missing the dosages regularly, it is advised to keep a reminder so that you don't miss the regular dosage.
Storage requirements
It is advised to store the medication away from direct sunlight and to keep at room temperature. Keep away from the reach of the children and pets.
Substitutes for Proxym 300
Below mentioned Brands of medicine contain similar composition and strengths to Proxym 300, hence your doctor may prescribe any of them as a substitute to Proxym 300.
Setolac 300 ER Tablet – Manufactured by Zuventus Healthcare Ltd
Expert comments
Proxym 300 should only be used at the lowest effective dose for the shortest time duration possible or as advised by the doctor.
Proxym should always be administered along with food to reduce incidence of gastric side effects.
If for some reason an experienced doctor is not available around you, then you can contact us here.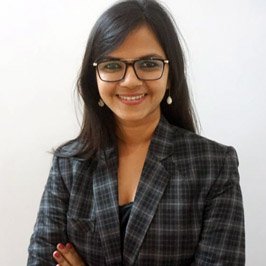 Dr. Srishti Tayal is Chief Radiologist at Radiodent – Dental and Maxillofacial Imaging. She has completed BDS and MDS with Gold Medal from JSS Medical College, Mysore. She is a passionate medical researcher and has published five research papers in various medical journals and received an award for the best scientific paper.
In addition to following her pursuits in dentistry, she is also an avid medical writer who believes in bridging the information gap among the common population with regards to modern medicine.
Reviews
0

out of

5

based on

0

reviews.
Overall rating: