What is Polybion?
Polybion capsule is a combination of vitamin B complex and vitamin C supplement used to treat vitamin B complex deficiencies. Get to know how Polybion works, its side effects, precautions, and contraindications where Polybion is not suggested.
Read in Hindi: Polybion Tablet in Hindi
Active Ingredients and Composition of Polybion Capsule:
It is available in local pharmacies in the package of 10 strips. It is an inexpensive and very effective medicine.
Vitamin B1 (10mg)
Vitamin B2 (10mg)
Vitamin B12 (15mcg)
Vitamin B6 (3mg)
Calcium pantothenate (25mg)
Nicotinamide (50mg)
Vitamin C (150mg)
Manufactured By – This medicine is manufactured by E.Merck (India) limited.
Prescription – Required
Form – Available in Capsules, Capsule, Syrup and Injection forms
Drug type – Multivitamin Supplementary Medicine
If you are interested in exploring other multivitamin products that contain few of the same ingredients and easily available for an online, here is a useful link.
Visit: List of Multivitamin Products on Amazon
Benefits and Uses of Polybion Capsule
Polybion capsule is useful in the prevention and management of following conditions and symptoms listed below:
Wound healing
Grey hair
Tissue repair
Thiamine deficiency
Eye disorders
High cholesterol
Scurvy
Convulsions
B complex deficiency
Read More: Vitamin B Complex Medicines
Anemia due to folic acid deficiency
Poor absorption of food
During pregnancy, increased demand for folate in the body
Poor diet
Low levels of red blood cells
Permanent nerve damage
Iron deficiency anemia
Stomach and intestine damage
Polybion capsule is effective for above-listed conditions. But advised to take this medicine at right dosage, right time, and only for a prescribed duration. There may be other indications and benefits of the Polybion capsule as well. Do not consume this capsule because someone has taken it with similar symptoms. Inform or visit your doctor or a specialist before using this capsule.
How Does Polybion Capsule Work?
Polybion capsule helps the tissues in respiration and fat metabolism and proteins hence helps to lower blood cholesterol levels by inhibiting the synthesis of LDL, heal the wounds.
Helps in the normal process of formation of red blood cells and nerve tissues, retaining the fluid in the colon, helps prevention of clotting and inhibits the viral replication.
Side Effects of Polybion Capsule
It is used for the treatment, control, and prevention of following symptoms and conditions:
Skin rash
Itching
Hypersensitivity
Rapid Weight  gain
Anxiety
Nausea, Vomiting or Diarrhoea
Headache
Acid urine
Swelling
Drowsiness
Renal calculi
Oxaluria
Dosage and How to Use Polybion Capsule
Polybion capsule should be taken as exactly prescribed by your doctor. The dosage, form, frequency, and duration always depend on your condition. Polybion capsule can be taken with food or immediately after food. The effect of the Polybion capsule starts in 5 to 10 minutes after intake. Polybion capsule also available in capsule, syrup form, and can be taken by oral route. It is also available in injection form. Do not take this medicine in larger or smaller quantities for longer periods than recommended. Consult your doctor if no visible improvements are noticed in symptoms after its usage. Self-medication can be dangerous.
Missed Dose
If any dose is missed by mistake, take it as soon as you remember. If it is almost time for the next dose, then skip the previous dose and do not take a double dose.
Overdose
If the Polybion capsule taken in overdose visit or consult your doctor immediately.  Common symptoms of overdose can include dry mouth, dizziness, shaking, chest pain, convulsions, and increased heart rate.
Precautions While Taking Polybion Capsule:
Share the details about your current list of medications and any supplementary product that you are using (e.g. vitamins, herbal supplements, etc.), allergies, present, and past health status, and pregnancy, upcoming surgeries, etc. before you start using Polybion syrup.
Some of the health conditions can make susceptible to the side-effects of the drug.
Take as exactly prescribed by your doctor or follow the direction printed on the product insert.
Dosage always depends upon your condition.
Do not take this medicine after the expiry date stated on the capsule.
Medicine should be stored away from the reach of children.
Don't stop the course in between and take full course of treatment for effective results.
The medicine can be stored at room temperature and avoid direct exposure to heat and sunlight.
Consult the doctor immediately if your condition persists or worsens while under this medication.
Before Prescription – Important Counseling Points:
Do not consume alcohol while taking this drug. It usually causes higher sugar levels in blood, so consult your doctor before intake of this medication.
Do not take this medicine if pregnant or Breastfeeding without consulting your doctor.
Never use this medicine if have experienced any allergic symptoms in the past.
Drink plenty of liquids
If you are suffering from renal or hepatic impairment, consult your doctor before using this medicine.
Polybion Capsule – Contraindications:
Hypersensitivity to Polybion capsule is a contraindication. Polybion capsule is also contraindicated if you have the following symptoms or conditions:
Allergic reactions
Acid-Base Imbalance
Diabetes
Double dose
Cardiac arrhythmias
Anuria
Active peptic ulcer
Breastfeeding
Occasional smokers
Lebers disease
Hyperthyroidism
Acute myocardial infarction
Polybion Capsule- Drug Interactions:
If you consume any other drugs or over the counter products at same time the effects of Polybion capsule may change. This might increase chances of side effects or can make your drug not to work properly. If you inform the doctor about all your health history, then it is easy for the doctor to manage or prevent drug interactions. The drugs which interact with Polybion capsule includes:
Ciprofloxacin
Chlorpromazine
Biotin
Carbamazepine
Choletyramine
Elemental iron
Digoxin
Deferoxamine
Abacavir
Amiodarone
Arsenic trioxide
Alcohol
Alternative Medicine to Polybion Capsule
Below mentioned are few alternative medicines available to Polybion capsule, hence your doctor may prescribe any of them as a substitute to this medicine depending on your condition.
Polybion CZS Tablet – Merck Ltd
Becosules Capsule – Pfizer Pharmaceutical company
Vitneurin CZS Tablet – Corona Remedies Pvt Ltd
Cobadex Czs Tablet – Glaxo SmithKline Pharmaceuticals Ltd
Feranta Tablet – Ajanta Pharma Ltd
Hemogold Capsule – Group Pharmaceuticals Ltd
Read this article in Hindi – Polybion Syrup in Hindi
If for some reason an experienced doctor is not available around you, then you can contact us here.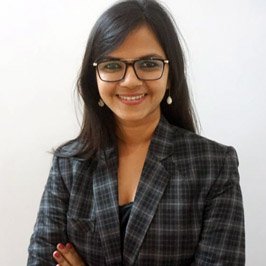 Dr. Srishti Tayal is Chief Radiologist at Radiodent – Dental and Maxillofacial Imaging. She has completed BDS and MDS with Gold Medal from JSS Medical College, Mysore. She is a passionate medical researcher and has published five research papers in various medical journals and received an award for the best scientific paper.
In addition to following her pursuits in dentistry, she is also an avid medical writer who believes in bridging the information gap among the common population with regards to modern medicine.
Reviews
0

out of

5

based on

0

reviews.
Overall rating: