Table of contents
What is Pentanerv NT?
Composition and Active Ingredients of Pentanerv NT Tablet
Pentanerv NT Tablet Uses
How does Pentanerv NT work?
Side-effects of Pentanerv NT
Pentanerv NT tablet – Precautions and How to use
Dosage instruction about Pentanerv NT Tablet
Contraindications of Pentanerv NT Tablet
Drug interactions of Pentanerv NT Tablet
Substitutes for Pentanerv NT
What is Pentanerv NT?
Pentanerv NT is a prescription medication used to treat nerve pain in adults that is caused by shingles. Shingles is a skin related disorder and viral infection characterized by painful rashes that are caused by the varicella-zoster virus. This is the virus that also causes chickenpox. Pentanerv NT is prescribed as a combination medicine with other medications to treat convulsions as well. It is also prescribed to manage seizures and helps to decrease abnormal activity in the brain.
Pentanerv NT Tablet is also prescribed to treat health conditions like Neuralgia, Trigeminal nerve disease, Long-standing pain in legs, Depression, Adjunctive therapy in the treatment of partial seizures, pain in arms, bed wetting in children, fits and other conditions.
Composition of Pentanerv NT Tablet:
Composition
Pentanerv NT Tablet composed of two drugs together.
Gabapentin – belongs to alpha 2 delta ligands group of drugs.
Nortryptylin – belongs to tricyclic antidepressant group of drugs.
Manufactured by – Alkem Laboratories Ltd
Prescription – Prescription is required, this is a prescription medicine and should be taken on the prescription of registered medical practitioner.
Available in the Forms – This medicine is available in the form of tablets.
Drug Type – The two ingredients in Pentanerv NT belong to the group of medicine called delta ligands, and antidepressants
---
Shop DonJoy Orthopedic Products on HealthClues
Are you Looking for a Knee Brace that is best in class. Check the options available at our Online Portal.
---
Pentanerv NT Tablet Uses
Pentanerv NT is prescribed to neurological health conditions like –
Postherpetic Neuralgia
Neuropathic pain
How does Pentanerv NT work?
Pentanerv NT tablet includes two combined drugs which are:
Gabapentin 400mg – Gabapentin helps to relieve pain by altering the calcium channel activity of the nerve cells.
Nortriptyline 10mg – Nortriptyline is an anti-depressant that increases the levels of noradrenaline and serotonin which stops the movement of pain signals in the brain. Together they act to relieve neuropathic pain.
Side-effects of Pentanerv NT:
Prolong use of Pentanerv NT may possibly show some side effects and it is advised to consult your doctor if any such side effects are noticed. Some commonly possible side effects are –
Constipation
Difficulty in urination
Weight gain
Sleepiness
Dizziness
Tiredness
Blurred vision
Dryness in mouth
Orthostatic hypotension – a sudden fall in blood pressure after changing the position like standing up from a resting position (sitting or lying down)
Increased heart rate
Uncoordinated body movements
Decreased sexual desire
Erectile dysfunction
Inability to reach orgasm
Dosage instruction about Pentanerv NT Tablet
Strictly follow the dosage instruction as mentioned in the prescription and never skip a dose or take an excess dose to make up for the missed one. Consult your doctor immediately if any overdosage happens by mistake.
Contraindications of Pentanerv NT Tablet:
Pentanerv NT tablet is contraindicated in the following conditions:
Severe liver disease
Mania
Myocardial infarction
Children
Pregnancy and lactation
Allergies
Hypersensitivity
Drug interactions of Pentanerv NT Tablet:
Pentanerv NT tablet can possibly show drug interactions if used in combination with other medication. It is advised to share detailed information about your current medication, even if you are using any supplementary medicine or OTC (over the counter medicine) to avoid the possible drug interactions.
Pentanerv NT is known to show drug interactions if used along with below mentioned medicines:
Duloxetine
Glimepiride
Ondansetron
Buprenorphine
Metoprolol
Alcohol – Consumption of alcohol is not recommended as it would increase the risk of dizziness.
General warnings about Pentanerv NT tablet
Never consume alcohol while under this medication as it would increase the risk of dizziness
Use of this medicine is not advised in pregnancy and only after consulting with the doctor if it is unavoidable.
Use after consultation only if have to use in case of nursing mothers.
Never perform tasks that require mental alertness as this medicine may cause dizziness.
Caution should be taken in patients suffering from liver or kidney malfunction issues. Close medical supervision is required in such cases.
Caution should be taken while prescribing for special cases like
Suicidal tendencies
Cardiac disease
Thyroid disorders
Angle closure glaucoma
Urinary retention
Substitutes for Pentanerv NT:
Mentioned below are alternate brands of medicine available as a substitute to Pentanerv NT Tablet as they are composed of the same active ingredients and strength. Your doctor may prescribe any of them as a substitute to Pentanerv NT Tablet.
Transgaba NT Tablet – Manufactured by Makeway Formulations Pvt Ltd
Gabapin NT Tablet – Manufactured by Intas Pharmaceuticals Ltd
Laregab NT Tablet – Manufactured by La Renon Healthcare Pvt Ltd
Doloneuron NT Tablet – Manufactured by Pulse Pharmaceuticals
Arigaba NT Tablet – Manufactured by Arinna Lifescience Pvt Ltd
If for some reason an experienced doctor is not available around you, then you can contact us here.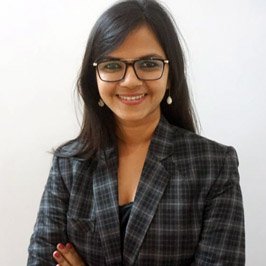 Dr. Srishti Tayal is Chief Radiologist at Radiodent – Dental and Maxillofacial Imaging. She has completed BDS and MDS with Gold Medal from JSS Medical College, Mysore. She is a passionate medical researcher and has published five research papers in various medical journals and received an award for the best scientific paper.
In addition to following her pursuits in dentistry, she is also an avid medical writer who believes in bridging the information gap among the common population with regards to modern medicine.
Reviews
0

out of

5

based on

0

reviews.
Overall rating: