What is Pembrolizumab?
A basic introduction in brief
Pembrolizumab is the drug used in cancer treatment. It is developed by Merck and is approved for use in various cancers in the United States of America and the European Union. This drug is available in the form of dry powder for injection. The dry powder is diluted with water for injection before administration.
Read more about similar medication used to treat Cancer
Type of drug
Pembrolizumab is a chemotherapy drug available on a valid prescription. The drug is dispensed to the patients only if prescribed by a Registered Medical Practitioner.
Use in brief
Pembrolizumab is used to manage different types of cancers such as melanoma, lung cancer, stomach cancer, head and neck cancer, and Hodgkin lymphoma.
Constituents
The injection is available in 2 different volumes of 2 ml and 4 ml. 2 ml contains 50mg of Pembrolizumab while 4 ml contains 100 mg of Pembrolizumab. L-histidine, polysorbate, and sucrose are also present in the formulation.
Indications
Pembrolizumab is used in the following indications:
Treatment of unresectable or metastatic melanoma.
Treatment of patients suffering from recurrent or metastatic head and neck squamous cell carcinoma (HNSCC).
Adjuvant treatment of patients with melanoma
For the treatment of adult and pediatric patients with unresectable or metastatic, and microsatellite instability-high (MSI-H) solid tumors.
Hepatocellular cancer in which Sorafenib is not effective.
Treatment of adult and pediatric patients with recurrent locally advanced or metastatic Merkel cell cancer.
Treatment of patients with advanced esophageal squamous cell cancer.
Treatment of recurrent or metastatic cervical cancer.
Treatment of advanced or metastatic gastric cancer.
As an adjuvant with Axitinib in patients with advanced renal cell carcinoma.
Patients with progressive metastatic small cell lung cancer.
Treatment of advanced or metastatic urothelial carcinoma.
For the treatment of refractory classical Hodgkin lymphoma in adult and pediatric patients.
Treatment of adult or pediatric patients suffering from primary mediastinal large B-cell lymphoma (PMBCL).
How does Pembrolizumab work?
Pembrolizumab works by inhibiting the binding of PD-1 to its ligands, PD-L1 and PD-L2. When the PD-1 binds to its ligands, the activity of the immune system for fighting against cancer cells reduces leading to progression of cancer. Binding also inhibits T-cell proliferation and production of cytokine. Inhibition by Pembrolizumab helps the immune system to target and kill cancer cells.
How to Take Pembrolizumab?
Form of medicine
Pembrolizumab is available as Power for injection and required reconstitution before administration.
When and How to use
It is used in the treatment of various cancers such as stomach cancer, head and neck cancer, lung cancer, cervical cancer and melanoma among others.
Before administration, the dry powder is thoroughly mixed with sterile water for injection. Pembrolizumab is also available in ready-to-use solution with a strength of 25 mg/ml in a 4-ml single-dose vial.
Common Dosage for Pembrolizumab
The dose depends upon the type and stage of cancer. Generally, Pembrolizumab for injection has a dose of 200 mg every 3 weeks given through intravenous infusion. The doctor will decide the dose which may be customized based on the patient's condition.
When to Avoid Pembrolizumab?
Avoid Pembrolizumab injection if you are allergic to Pembrolizumab or any of its inactive constituents. Your doctor will decide whether to continue the treatment with Pembrolizumab or change your medications based on the severity of allergic reactions.
Side-effects of Pembrolizumab
Following are some of the side effects related to Pembrolizumab:
Pneumonitis
Colitis
Endocrinopathies
Hepatitis
Immune-mediated adverse reactions of the skin
Infusion-related side effects
Renal dysfunction and nephritis
Effects on organs
Pembrolizumab may also cause side effects in various organs such as:
It may cause arthralgia and back pain in the musculoskeletal system
It may cause cough and dyspnea in the respiratory system
Diarrhea and decreased appetite are the effects of Pembrolizumab on the gastrointestinal system
Headache and nausea are the effects of this drug on the nervous system
Reported Allergic Reactions
Pembrolizumab in some cases may cause allergic reactions such as rashes and pruritus. The doctor may give certain medications before Pembrolizumab infusion that reduces the risk of allergic reactions.
Effect of Pembrolizumab on menstrual cycle
Although there is no specific information available on the effect of Pembrolizumab on menstrual cycle however immunotherapy may sometimes lead to irregular and heavier than normal menstrual periods.
Drug Interactions to Be Careful About
Certain drugs, when taken simultaneously with Pembrolizumab, may alter its efficacy. The drug that may interact with Pembrolizumab include some prescription medications, over-the-counter products, herbal products, and multivitamin products. You should inform your healthcare provider about all your current medications.
Food interactions
There is no specific food that may interact with Pembrolizumab. In case the doctor thinks that a particular food may interact, he may advise you to stay away from that particular food.
Interactions with laboratory procedures
Pembrolizumab may result in hyperglycemia, hypernatremia, hypertriglyceridemia, increased ALT and increased alkaline phosphatase.
Shows Effects / Results In and how long does the effect stay:
Although half-life is not a definitive criterion for evaluating the duration of effect, studies show that the half-life of Pembrolizumab is 22 days which indicates that the effect of this drug is for a long period.
Is Pembrolizumab Addictive?
Pembrolizumab is non-addictive.
Can I have Pembrolizumab with alcohol?
Ask your doctor before drinking alcohol while of Pembrolizumab as this may alter the efficacy of the drug or may increase side effects.
Can I have Pembrolizumab When Pregnant?
Pembrolizumab should be given during pregnancy as it may harm the fetus. The woman should avoid getting pregnant at least for 4 months after the last dose of Pembrolizumab.
Can I have Pembrolizumab when feeding a baby?
Avoid breastfeeding baby while on Pembrolizumab till 4 months after the administration of the final dose.
Can I drive after taking Pembrolizumab?
Do not drive after getting the Pembrolizumab dose unless you are feeling well. Fatigue and weakness are the common side effects of Pembrolizumab.
Effect of an overdose of Pembrolizumab
Pembrolizumab is administered to the patient under the guidance of Registered medical practitioner along with the trained para-medical staff. Thus, there are very slim chances of overdose. In case there is an overdose, emergency medical intervention is required.
Effect of using expired Pembrolizumab
Pembrolizumab is generally administered in a hospital setting thus there are rare chances that an expired injection is administered. In case any expired Pembrolizumab is administered, you would be kept under at the hospital for monitoring your vital parameters.
Effect of missing a dose of Pembrolizumab
You should not miss any dose of Pembrolizumab. If you miss the visit for dose administration, immediately call your doctor for further guidance.
Storage requirements
The solution of Pembrolizumab and powder for injection should be kept under refrigeration at 2°C to 8°C and protected from light.
As this product does not contain a preservative, the diluted solution should not be kept for more than 6 hours at room temperature and should not be kept in refrigeration for more than 24 hours from the time of dilution.
If for some reason an experienced doctor is not available around you, then you can contact us here.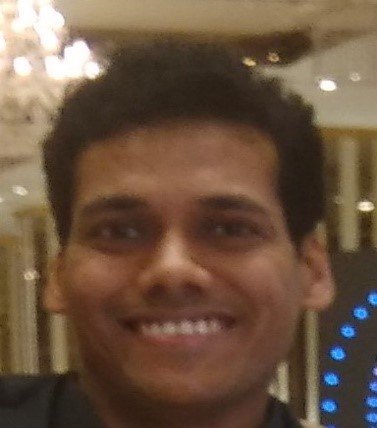 Mr. Rohit Jain is a Pharmaceutical techno-marketing trainer with more than 10 years of industrial experience. In his previous assignment, he was Senior Product Manager, heading the Product Management Team at an organization of repute. Mr. Jain is B. Pharma, MBA, PGDBM, LL.B. and is a Registered Patent Agent. He also has a Professional Diploma in Clinical Research and is also a certified Pharmacovigilance Professional. He was involved in delivering medico-marketing training to on-the-field marketing professionals as well as in-house business development professionals. Mr. Rohit Jain is a prolific medical content writer and had written more than 500 medical articles spreading over varied therapeutic areas. Mr. Jain has a keen interest in learning about the latest happenings of the pharmaceutical and medical industry.
Reviews
0

out of

5

based on

0

reviews.
Overall rating: