Table of content
Overview
What is Pantakind?
PantakindComposition and Active Ingredients
How does Pantakind work?
PantakindUses and Benefits
How to use Pantakind?
Pantakind Side Effects
Pantakind Dosage and Precautions
Pantakind Contraindications
General warnings
Substitutes for Pantakind Tablets
Overview
Pantakind is a proton-pump inhibitor drug generally prescribed for treating acidity, gastric ulcers, and Gastroesophageal reflux disease (GERD).
Used to treat conditions like:
– Gastric Ulcer
– Acid reflux
– Helicobacter pylori Infection
– Zollinger-Ellison Syndrome
If you are pregnant, it is advised to use this medicine with the guidance of your doctor to avoid any side effects.
What is Pantakind?
Pantakind tablet belongs to Proton pump inhibitors class of drugs prescribed to treat conditions like Gastric ulcers, Gastroesophageal reflux disease (GERD) and other acidity related disorders. Read on to know about working, side effects, precautions, and contraindications of Pantakind.
Pantakind Composition and Active Ingredients
This medicine is produced and marketed by Alkem Laboratories Pvt Ltd. Pantakind Tablet contains Pantoprazole 40mg as an active ingredient.
This is a prescription medicine and should be taken on the prescription of Registered Medical Practitioner.
Read about some similar medications
How does Pantakind work?
It acts by reducing the production of acid in the stomach by inhibiting the action of cells in the lining of the stomach which produces the acid, thus are named as Proton pump inhibitor class of drugs.
Pantakind Uses and Benefits
This medicine is prescribed to treat the below-mentioned conditions. It is strongly advised to take proper advice from your doctor before using this medicine to avoid any side effects.
Used in the treatment of Peptic or Stomach ulcers
Used in treating Acid reflux
Used to heal the inflammation in the esophagus (this condition is called esophagitis) caused by acid reflux
For treating Gastroesophageal reflux disease (GERD): GERD is a condition in which food pipe above the stomach called lower esophageal sphincter (LES) gets irritated as the bile or stomach acids travel upwards. The patient feels heartburn due to this.
Erosive Esophagitis: Condition in which severe ulcers happen due to chronic acidity
Helicobacter pylori Infection: In patients with this condition Pantakind is prescribed in combination with other drugs.
Zollinger-Ellison Syndrome: In this condition, an excessive amount of acid is produced in the stomach due to tumors in the small intestine
Pantakind Tablets are also prescribed as a combination medicine along with the NSAID (non-steroidal anti-inflammatory drugs) for several types of pain-related symptoms in different health conditions to reduce the acid reflux. Generally, NSAID medicines cause acidity as a common side effect.
How to use Pantakind?
This medicine works best if used half an hour before breakfast.
Pantakind Side Effects
Side Effects of Pantakind includes:
Headache
Altered sense of taste
Running nose and cough
Diarrhea
Nausea or vomiting
Unusual tiredness and weakness
Skin Rash
Anorexia
Pantakind Dosage and Precautions
Before using this medicine, inform your doctor if you are currently using any medications, or any over the counter products or vitamin supplements, herbal supplements, etc. inform the doctor about any allergies, pre-existing diseases, and about your current health conditions like pregnancy, upcoming surgery, etc.
It is advised to follow the instructions given by the doctor to avoid any kind of side effects. Stick to the dosage as mentioned by your doctor. Consult your doctor if the condition persists or worsens further.
Pantakind Contraindications
It is not recommended if the patient is Hypersensitive towards this medicine or any other drug that belongs to the same group of drugs (Proton pump inhibitors class of drugs)
General warnings
Overdosage
Taking more than the prescribed dose of any drug might result in harmful side effects. Consult your doctor or pharmacist immediately if you suffer any side effects.
Missing dosage
If any dose is missed, take sooner possible, and if it is nearing next dose, skip the missed dose and continue the regular one. Never take extra doses to make up for missed dose.
Pregnancy
It is not recommended for use in pregnant women unless necessary and the potential benefits outweigh the risks involved.
Breastfeeding
It is not recommended for use during breastfeeding. But consult your doctor before taking this medicine.
Substitutes for Pantakind Tablets
Below is the list of medicines, which have the same composition, strength, and form as Pantakind Tablets and hence can be used as its substitute:
PAN 40 Tablet -manufactured by Alkem Laboratories Ltd
Pantocid Tablet – manufactured by Sun Pharmaceutical Industries Ltd
Pantop 40 Tablet – manufactured by Aristo Pharmaceuticals Pvt Ltd
Pantodac 40 Tablet – manufactured by Zydus Cadila
Nupenta Tablet – manufactured by Macleods Pharmaceuticals Pvt Ltd
If for some reason an experienced doctor is not available around you, then you can contact us here.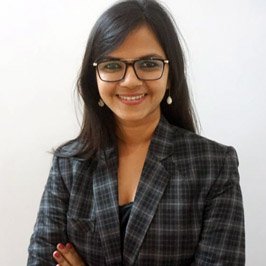 Dr. Srishti Tayal is Chief Radiologist at Radiodent – Dental and Maxillofacial Imaging. She has completed BDS and MDS with Gold Medal from JSS Medical College, Mysore. She is a passionate medical researcher and has published five research papers in various medical journals and received an award for the best scientific paper.
In addition to following her pursuits in dentistry, she is also an avid medical writer who believes in bridging the information gap among the common population with regards to modern medicine.
Reviews
0

out of

5

based on

0

reviews.
Overall rating: