Table of Contents
PCOS in the United States
What is Ovasitol?
Constituents
Indications
How does Ovasitol work?
How to Take Ovasitol?
Common Dosage for Ovasitol
When to Avoid Ovasitol?
Side-effects of Ovasitol
Effects on organs
Reported Allergic Reactions
Effect of Ovasitol on the menstrual cycle
Drug Interactions to Be Careful About
Food interactions (if any)
Interactions with laboratory procedures
Shows Effects / Results in (how long does the effect stay?)
Is Ovasitol Addictive?
Can I have Ovasitol with alcohol?
Can I have Ovasitol When Pregnant?
Can I have Ovasitol when feeding a baby?
Can I drive after taking Ovasitol?
Effect of an overdose of Ovasitol
Effect of using expired Ovasitol
Effect of missing a dose of Ovasitol
Storage requirements
Reference
PCOS in the United States
PCOS is a general problem in women of reproductive age. It is also a common cause of female infertility. Almost 6% to 12% of women in the United States suffer from this condition. PCOS is caused due to insulin resistance. Thus, it has far more health implications than causing infertility. By the age of 40 years, more than half of women suffering from PCOS may develop type 2 diabetes. It may also lead to gestational diabetes which increases the risk to both mother and baby. Women with PCOS are at greater risk of developing heart disease and risk increases with age. Sleep apnoea, hypertension, and dyslipidemia are other complications that may come along with PCOS.
What is Ovasitol?
A basic introduction in brief
Ovasitol is an inositol supplement containing D-chiro inositol and myoinositol. It is used to manage the hormonal problems and menstrual irregularities in women. The product is manufactured by Theralogix. The product is verified by NSF International for its purity, accuracy, and absence of contaminants. Ovasitol is available in powder form which is mixed with liquid before oral administration. Ovasitol is available in sachet packing or available in the canister.
Type of drug
Ovasitol is an inositol supplement for which prescription from a licensed medical practitioner is not required. People from Canada can buy Ovasitol from www.Theralogix.ca or on Amazon.ca. For people of countries such as New Zealand, Australia, the UK, India and China, the product is available on eVitamins.
Use in brief
Ovasitol is a supplement used to manage menstrual irregularities and hormonal problems in the female. Ovasitol also helps in regulating the level of hormones by correcting ovarian function. It is also effective in the management of the polycystic ovarian syndrome.
---
Shop DonJoy Orthopedic Products on HealthClues
Are you Looking for a Knee Brace that is best in class. Check the options available at our Online Portal.
---
Constituents
Ovasitol is available in two types of packaging. One packaging contains 180 sachets containing 2 gm myoinositol and 50 mg D-chiro inositol. This is a 90-day supply. Another package of Ovasitol contains approximately 432 gm of powder along with a scoop of 2.4 gm (when leveled up). Each 2.4 gm scoop contains 2 gm myoinositol and 50 mg D-chiro inositol. Ovasitol is a dye-free and gluten-free product.
Indications
Ovasitol is used in the following indications:
Regulate menstrual irregularities
Normalize ovarian function.
Increase the chance of fertility by improving the quality of the egg.
Helps in maintaining normal lipid levels
It helps in managing polycystic ovary syndrome by improving the action of insulin and reducing insulin resistance.
It helps to manage the metabolic syndrome.
Effective in managing gestational diabetes.
How does Ovasitol work?
Ovasitol contains inositol in the form of myoinositol and D-chiro inositol. These ingredients are in the ratio of 40:1 which is the body's normal ratio for these ingredients. This ratio is maintained in the body by an enzyme known as epimerase which converts myoinositol to D-chiro inositol. The concentration of myoinositol is high in the intracellular pool where almost 99% of the inositol is myoinositol. The high concentration of myoinositol is required for the maturation of oocytes in the ovary. Both myoinositol and D-chiro inositol improve insulin resistance through cellular mechanism thereby increasing embryo quality, oocyte quality, and improving pregnancy rate. Managing the insulin resistance also helps in improving ovarian function thereby helps in correcting the alteration of hormonal levels. The combinations also help in maintaining optimum lipid levels.
How to Take Ovasitol?
Form of medicine:
Ovasitol is available in the form of powder. It is available in the form of a single dose sachet or multi-dose canister along with scoop.
When to use:
Ovasitol is used to manage menstrual irregularities. It also helps in increasing the rate of pregnancy in women suffering from polycystic ovary syndrome. It improves ovarian function and maintains a healthy lipid level.
How to use:
If you are using a single dose sachet, open the sachet and mix it in a glass of water or other beverages. Stir well until completely mixed and drink. If you are using a multi-dose canister, fill the scoop and level it up. Mix in a glass of water or other beverages. Stir and drink.
Common Dosage for Ovasitol
The dose of Ovasitol is one sachet or scoop morning and one sachet or scoop in the evening along with the meal.
When to Avoid Ovasitol?
Ovasitol is dye-free and gluten-free thus it is safe for women who are gluten-intolerant. Avoid Ovasitol if you are allergic to any of the isoform of Inositol especially myoinositol and D-chiro inositol or any of the inactive ingredients of the Ovasitol.
Side-effects of Ovasitol
Ovasitol is safe in most of the patients with mild side effects. Following are some of the side effects related to inositol:
Headache
Stomach pain
Tiredness
Dizziness
Nausea
Effects on organs
No information is available about the effect of the Ovasitol on a particular organ. If any of the side effects cause a concern, seek advice from your healthcare provider.
Reported Allergic Reactions
Women who are allergic to myoinositol or D-chiro inositol or any of the inactive ingredients may have allergic reactions.
Effect of Ovasitol on the menstrual cycle
Ovasitol is used for correcting an irregular menstrual cycle. Ovasitol provides this action by improving ovarian function and improving insulin resistance.
Drug Interactions to Be Careful About
Ovasitol does not interact with most of the prescription medications. However, if you are on medications for chronic diseases such as diabetes or hypertension, seek advice from your healthcare provider for continuing Ovasitol.
Read about diabetic medications – Flexpen
Food interactions
No specific information related to food interaction with Ovasitol is available. Consult with your healthcare provider regarding possible food interactions with Ovasitol.
Interactions with laboratory procedures
Information regarding the interaction of the Ovasitol with laboratory procedures is not available.
Shows Effects / Results in (how long does the effect stay?)
Improvement of insulin resistance is a long process. It takes almost three months to experience benefits from Ovasitol. Benefits may include normalizing hormonal levels and regularization of menstrual cycles. For continued benefit, you should take Ovasitol as per the directions of your healthcare provider.
Is Ovasitol Addictive?
Ovasitol is non-addictive.
Can I have Ovasitol with alcohol?
Drinking alcohol may negatively affect your chances of getting pregnant. No information is available regarding the effect of alcohol on the Ovasitol.
Can I have Ovasitol When Pregnant?
Ovasitol is considered as a safe supplement during pregnancy. Consult with your healthcare provider to learn more regarding the use of the Ovasitol in pregnancy.
Can I have Ovasitol when feeding a baby?
Ovasitol is safe while breastfeeding.
Can I drive after taking Ovasitol?
The effect of the Ovasitol on driving has not been studied. Ask more information from your doctor.
Effect of an overdose of Ovasitol
Take Ovasitol in dose and frequency as directed. In case of overdosage of the Ovasitol, symptomatic treatment should be provided.
Effect of using expired Ovasitol
Do not use expired Ovasitol. Taking expired Ovasitol may increase the incidence of side effects or may not provide intended benefits. Discard the expired portion of the Ovasitol as per the manufacturer's directions.
Effect of missing a dose of Ovasitol
Do not miss the dose of the Ovasitol. In case of missing a dose, take when you remember the missed dose. In case the time is near to the next scheduled dose, skip the missed dose and take the next scheduled dose.
Storage requirements
Store Ovasitol at room temperature. Ovasitol should be stored in a cool place away from direct sunlight. Keep Ovasitol from the reach of children.
Reference
https://www.cdc.gov/diabetes/basics/pcos.html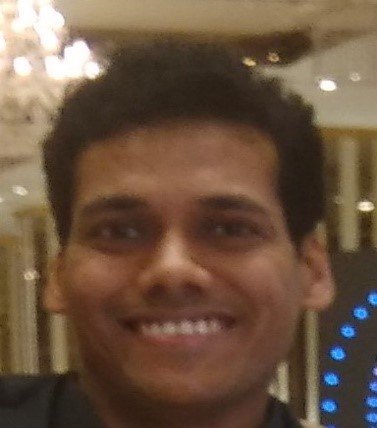 Mr. Rohit Jain is a Pharmaceutical techno-marketing trainer with more than 10 years of industrial experience. In his previous assignment, he was Senior Product Manager, heading the Product Management Team at an organization of repute. Mr. Jain is B. Pharma, MBA, PGDBM, LL.B. and is a Registered Patent Agent. He also has a Professional Diploma in Clinical Research and is also a certified Pharmacovigilance Professional. He was involved in delivering medico-marketing training to on-the-field marketing professionals as well as in-house business development professionals. Mr. Rohit Jain is a prolific medical content writer and had written more than 500 medical articles spreading over varied therapeutic areas. Mr. Jain has a keen interest in learning about the latest happenings of the pharmaceutical and medical industry.
Reviews
0

out of

5

based on

0

reviews.
Overall rating: