Table of content
What is Osteofos?
Osteofos Composition and Active Ingredients
Osteofos Uses and Benefits
How Does Osteofos Work?
Osteofos Side Effects
Osteofos Dosage
Osteofos Contraindications
Precautions to be taken while using Osteofos
Drug interactions of Osteofos
Substitute brands of Osteofos
What is Osteofos?
Osteofos is a prescription medicine used for the treatment of osteoporosis in both male and female patients who have a high risk of fractures due to weak bones. In the case of women patients, it is most likely prescribed in the post-menopause state as they are at a high-risk rate of possible bone fractures. This medicine is available in tablet form.
Let's explore more details about this medicine like its uses, how it works, side effects, contraindication when the medicine is not recommended, precautions to be taken before choosing the medicine, and drug interactions, etc.
Osteofos Composition and Active Ingredients
Alendronic Acid is the key ingredient of Osteofos medicine.
Manufactured By – Osteofos is manufactured by Cipla Ltd
Prescription – Required
Available in the Forms – This medicine is available in tablet form which is administered through oral route.
Drug Type – Alendronic Acid which is a key ingredient in Osteofos is a bisphosphonate.
Osteofos Uses and Benefits
Below mentioned are the recommended uses of the medicine Osteofos.
To treat prevent and treat Osteoporosis in women who are in the postmenopausal state.
To prevent and treat Osteoporosis in male and female patients undergoing corticosteroid therapy.
Paget's disease of bone
How does the medication works?
The active ingredient Alendronic Acid in Osteofos is a bisphosphonate and it works by inhibiting the activity of osteoclasts. Osteoclasts are the kind of cells that cause the destruction of the bones in the body. This medicine helps in strengthening the bone cells and thereby reduces the possibility of bone fractures.
This medicine is administered through oral route preferably with an empty stomach.
Osteofos Side Effects
Given below are some possible side effects by Osteofos usage.
Headache
Indigestion
Heartburn
Diarrhea
Flatulence
Dizziness
Bone pain
Hypersensitivity
Nausea
Vomiting
Difficulty with swallowing
Loosening of the teeth
Swelling of ankles or feet
Osteofos may likewise cause reactions that are not mentioned here also. If any adverse side effects are noticed from Osteofos usage, consult your doctor immediately as it may need immediate medical attention.
Osteofos Dosage
Take Osteofos precisely as prescribed by your doctor. It has to be taken before food with an empty stomach. Do not take in heavy or low doses than prescribed. Consult the specialist if you encounter any unfortunate side effects after using Osteofos. Seek emergency medical help or contact the doctor in the event of an overdose.
Osteofos Contraindications
Here is a set of conditions when Osteofos is not recommended to use. Osteofos ought not to be utilized on the off chance that you have the accompanying conditions:
Patients with an abnormality of the esophagus
Inability to stand or sit upright for 30 minutes.
Hypocalcemia (low blood calcium levels)
Patients suffering from kidney stones.
Patients suffering from any sort of bone cancers.
Patients receiving any kind of radiation treatment that involves exposure to bones.
Precautions to be taken while using Osteofos
Precautions have to be taken in some health conditions or in some special scenarios depending on the patient's health. Below are some examples of such conditions.
Osteofos tablets are not advised to use in pregnancy. But only after consulting with your doctor if the benefits are more when compared to the possible side effects.
Advised to use with caution in case of nursing mothers and close monitoring of baby's blood calcium levels is advised in the initial two months.
This medicine is not known to show any dizziness or lightheadedness in many cases but only in rare scenarios, it might cause joint pains, muscle pains, eye pain, and inflammations. In such cases, it is advised to bring it to the notice of your doctor for timely corrective measures.
Precaution has to be taken in case of severe renal impairment conditions and may need dosage adjustments and hence it is advised to use it only with close monitoring by your doctor.
Even though it is not known to show any adverse effects in case of hepatic impairments, it is advised to use it under the guidance of your doctor.
Inform your doctor about your current prescriptions, any OTC medication, or supplementary products you might be using.
Drug interactions of Osteofos
Osteofos may show drug interaction if used in combination with other medicine, hence it is not advised to use certain medication while using this one. Below mentioned are some examples of medicines that Osteofos tablets may show drug interaction with.
Medicines that interact when used along with Osteofos
Tobramycin
Amikacin
Iron-rich supplementary medicine
Zinc supplementary medicine
Nimesulide
Gentamicin
Magnesium Hydroxide
Sobinate Tablet
Interaction with alcohol
Alcohol – This medicine is not known to show any adverse effects if consumed along with alcohol. But as a safety measure, it is advised to inform your doctor if you have a habit of taking alcohol on a regular basis.
It is important to share the information about the medication that you might be using with your doctor to avoid possible adverse effects.
Substitute brands of Osteofos
Below mentioned brands of medicines contain the same composition as of Osteofos, hence your doctor may prescribe any of them as an alternative to Osteofos tablets.
Bifosa 70 Tablet – manufactured by Troikaa Pharmaceuticals
Restofos 70 Tablet – manufactured by Sun Pharmaceutical Industries Ltd
Alenfos 70mg Tablet – manufactured by Marc Laboratories Pvt Ltd
Alendrate 70mg Tablet – manufactured by Pulse Pharmaceuticals
Gatofos 70mg Tablet – manufactured by CMG Pharmaceuticals
If for some reason an experienced doctor is not available around you, then you can contact us here.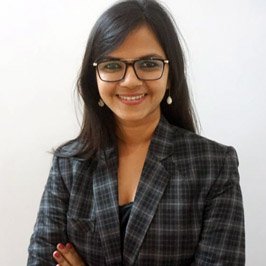 Dr. Srishti Tayal is Chief Radiologist at Radiodent – Dental and Maxillofacial Imaging. She has completed BDS and MDS with Gold Medal from JSS Medical College, Mysore. She is a passionate medical researcher and has published five research papers in various medical journals and received an award for the best scientific paper.
In addition to following her pursuits in dentistry, she is also an avid medical writer who believes in bridging the information gap among the common population with regards to modern medicine.
Reviews
0

out of

5

based on

0

reviews.
Overall rating: