What is Ornidazole?
Ornidazole is an antibiotic medicine used to treat infections like stomach infections, intestinal infections, UTI, genital infections caused by certain types of anaerobic bacteria, protozoa. Get to know how Ornidazole works, its side effects, precautions, and contraindications where Ornidazole is not suggested.
Active Ingredients and Composition
It is not an over the counter medicine and required a prescription. It acts by disabling the growth of bacteria and microorganisms in the infected area of the body. This medicine is available as single composite and also with a combination of few other medicines. Few examples are mentioned below. Depending on your condition, Doctor prescribes an appropriate combination of drugs based on the patient's health condition, hence advised to take this medicine only with a proper prescription from a doctor.
Few examples of available combinations of this medicine are:
Ornidazole
Ornidazole Topical with Povidone Iodine
Ornidazole with Ofloxacin
Ornidazole with Ofloxacin and Lactobacillus
Ornidazole Uses
Below mentioned are few examples of conditions in which Ornidazole is prescribed for treating. It is strongly suggested to use this medicine only with proper diagnosis and medical advice.
Bacterial infections
Parasitic infections
Stomach Infections
Intestinal Infections
Skin infections
Anaerobic bacterial infections
Post-surgical infections
Vaginal infections like Bacterial Vaginitis
Ornidazole Side Effects
When some drug is administered to control certain health conditions, there is also a chance of getting few unintended side effects. Similarly, Ornidazole also has a chance of showing some side effects. These side effects might not occur in every patient. But if they show up and continue for a long period, inform your doctor to get medical attention and treated properly. Your doctor may suggest a change in medication based on the condition.
Few possible side effects are:
Nausea
Headache
Drowsiness
Upset Stomach
Dry mouth
Metallic taste
Imbalances in Thyroid Hormones
Ornidazole Contraindications
It is not recommended to use this medicine if you are allergic to any antibiotic medicine similar to this one, or have a history of any kind of allergies. Let your Doctor know if you have any such health problems to get proper guidance and right prescription. Below mentioned are few conditions in which this medicine is not prescribed.
Hypersensitivity
Multiple sclerosis
Myasthenia gravis
Pregnancy – Not recommended for pregnant women
Lactation – Not recommended for feeding mothers
Ornidazole Drug interactions
When some medicine is used along with some other medicines they have a chance of interacting with each other. Similarly, Ornidazole also shows some drug interaction. It is advised that you inform your Doctor about any type of medicine you are using for any health problems. Also, inform the doctor about any health supplements, vitamin supplements you are using to avoid any unwanted side effects. The doctor may suggest changes in your medication accordingly. Below mentioned are some of the drugs that Ornidazole has a chance of interacting.
Few Branded Ornidazole Medicines that are available
Orni – Zydus Cadila
Dazolic – Sun Pharmaceutical Industries Ltd
Ornigyl – J B Chemicals and Pharmaceuticals Ltd
Ornistop – Delvin Formulations Pvt Ltd
Azolic – Aigis Biotec
Oniz – Stadmed Pvt Ltd
Ornizole – Intas Pharmaceuticals Ltd
Giro – Panacea Biotec Ltd
General warnings and Expert Advises
Pregnancy
Ornidazole is not recommended for pregnant women. If required to use in certain cases it is strongly advised to take proper medical opinion from your Doctor.
Breastfeeding
Ornidazole is not recommended for breastfeeding mothers too. If required to use in certain cases it is strongly advised to take proper medical advice from your Doctor.
Renal/Hepatic impaired patients
Inform your doctor if you are suffering any kind of kidney or liver-related problems to avoid any possible severe side effects. Dosage might need to be adjusted in such patients.
Epilepsy and Multiple sclerosis
This medicine should be used with caution in patients suffering neurological disorders like epilepsy and multiple sclerosis. Consult your Doctor before using this medicine for proper guidance to avoid any unwanted side effects.
Drowsiness
Using this medicine might cause drowsiness in some patients. So it is recommended not to operate any heavy machinery or driving or any kind of work that require alertness while using this medicine.
Alcohol
Using this medicine along with alcohol is not recommended which may result in side effects like nausea, vomiting, and headache. Don't use this medicine along with alcohol consumption
Long-term Usage
Long-term usage of Ornidazole in high doses is not recommended which may lead severe side effects. Consult your Doctor for proper advice if you have to use this medicine for a prolonged period.
If for some reason an experienced doctor is not available to you, then you can contact us here.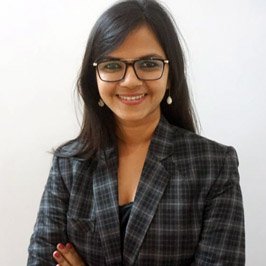 Dr. Srishti Tayal is Chief Radiologist at Radiodent – Dental and Maxillofacial Imaging. She has completed BDS and MDS with Gold Medal from JSS Medical College, Mysore. She is a passionate medical researcher and has published five research papers in various medical journals and received an award for the best scientific paper.
In addition to following her pursuits in dentistry, she is also an avid medical writer who believes in bridging the information gap among the common population with regards to modern medicine.
Reviews
0

out of

5

based on

0

reviews.
Overall rating: