What is O2 Tablet?
O2 Tablet is an antibiotic medicine that fights against bacterial infections such as chronic bronchitis, tuberculosis, pneumonia, gonorrhea, chlamydia, and anthrax. This antibiotic also treats bacterial infections of the skin, ears, eyes, sinus, pelvis, bladder, cervix, urinary tract, urethra, soft tissues, windpipe and lungs (pneumonia). Get to know how O2 Tablet works, its side effects, precautions, and contraindications where O2 Tablet is not suggested.
O2 Tablet is available in form of tablets that are used orally, in the form of eye or ear drops and can also be injected intravenously. It is advisable to take this drug only under the strict guidelines of your doctor.
O2 Tablet composition
O2 Tablet belongs to class of drugs called Fluoroquinolones, which work to treat infections that have been caused by bacteria. O2 tablet contains 2 active ingredients:
Ofloxacin 200mg
Ornidazole 500mg
Manufactured by – Medley Pharmaceuticals
Prescription – Prescription is required
Form – This medicine is available in three forms, Tablet, Oral liquid suspension, Eye/Ear drops
Type of Drug – Antibiotic
O2 Tablet Uses and benefits
O2 Tablet is used to treat bacterial infections in adults and also to control prevention, & improvement of the following diseases, conditions, and symptoms:
Pneumonia
O2 Tablet is used in the treatment of community-acquired pneumonia which is the most common type of lung infection caused by Haemophilus influenzae and Streptococcus pneumoniae.
Urethritis
O2 Tablet used in the treatment of Non-gonococcal urethritis which is an inflammation of urethra caused by E.coli, Pseudomonas aeruginosa, and Klebsiella.
Bronchitis
O2 Tablet used in the treatment of bronchitis which is an inflammation in lungs caused by Haemophilus influenzae, Streptococcus pneumoniae, and some Mycoplasma pneumoniae.
Cystitis
O2 Tablet is used in the treatment of cystitis which is a bladder infection caused by Pseudomonas aeruginosa, Enterococci E.coli, and Klebsiella pneumoniae.
Skin Infection
O2 Tablet is used in the treatment of Skin infection like cellulitis, wound infection and cutaneous abscess caused by Staphylococcus aureus and Streptococcus pyogenes.
Infections of urethra and cervix
O2 Tablet is used to treat mixed Infections of the urethra and cervix which are caused by Neisseria gonorrhoeae and Chlamydia trachomatis.
Joint infection
O2 Tablet is used in the treatment of bone and joint infections caused by Enterobacter cloacae, Pseudomonas aeruginosa.
Prostatitis
O2 Tablet is used in the treatment of Prostatitis caused by Escherichia coli, Pseudomonas and Enterococcus species. Inflammation of the prostate gland that produces semen is called Prostatitis.
Pneumonia with cystic fibrosis
O2 Tablet is used in the treatment of Pneumonia with Cystic Fibrosis (an inherited disease that causes thick mucus to build up in the lungs and promotes the growth of bacteria like Staphylococcus aureus and Hemophilus influenzae).
Gonococcal Infection
O2 Tablet is used in the treatment of Gonococcal infection that is caused by Neisseria gonorrhoeae. Gonococcal infection is a sexually transmitted bacterial infection.
---
Shop DonJoy Orthopedic Products on HealthClues
Are you Looking for a Knee Brace that is best in class. Check the options available at our Online Portal.
---
How O2 Tablet works? – Mechanism of Action
Ofloxacin
Ofloxacin works by killing the bacteria that cause an infection by inhibiting DNA replication. Ofloxacin is used to treat bacterial infections.
Ornidazole
Ornidazole is an effective medicine used to treat infections that are caused by certain strains of anaerobic bacteria and protozoa. Ornidazole is recommended to use for treating infections related to stomach, intestine, urinary tract and genital organs and also to prevent the infections that are possible during any surgical procedure.
How to use O2 Tablets?
It is advised to use only when your doctor prescribes them.
In case of tablets don't chew, crush it. Swallow the whole tablet with some liquid.
This can be used with or without food.
Since it is an antibiotic medicine, it is advised to use at regular time periods for better result.
Dosage has to be followed as per the doctor's guidance as it depends on the patient's condition and infection type.
If you are using syrup form of this medicine, it is advised to shake the bottle properly to make sure the medicine is mixed evenly.
As it is an antibiotic medicine, finish the full course of the medication as prescribed by your doctor for best outcome.
Dosage of O2 Tablet
The doctor would decide the dosage of the medicine based on several factors like:
Age and weight of the patient.
General health condition and severity of the disease.
Any possibility of an allergic reaction based on the initial dosage if already had.
Dosage needs to be moderated in case of any liver or kidney disorders and inform your doctor about any such issues.
Never use an overdose without your doctor's consent.
Contraindications ofO2 tablet – When to avoid O2 tablet?
Use of O2 tablet should be avoided in following conditions:
Allergy – This drug is not recommended for use if you have a known allergy to O2 Tablet or any other quinolones or similar medicine.
Myasthenia gravis – O2 Tablet is not recommended for use if you have a past history of myasthenia gravis or family history of myasthenia gravis (weakness and rapid tiring of muscles which are under voluntary control).
Tendon rupture or Tendinitis – This drug is not recommended for use if you have a past history of tendinitis or tendon rupture after using O2 Tablet or any other quinolones.
O2 tablet is basically an antibiotic medicine and is not beneficial in treating viral infections such as flu, common cold, etc.
Patients suffering from kidney disorders and liver disorders.
If suffering from any neurological disorders such as seizures.
If using any kind of muscle relaxant medicine.
If suffering from conditions called myasthenia gravis.
Precautions while taking O2 Tablet
Never take antibiotic medicines for a viral infection like a cold or the flu.
Always finish the complete course of medicine as prescribed by your doctor even if you feel better before finishing the course.
Stop Using O2 Tablet immediately and consult your doctor, if you notice any side effects.
Inform your doctor about conditions like if you are pregnant or planning to conceive or breastfeeding.
Before using O2 Tablet, tell your doctor if you suffered any allergy towards the medicine or similar medicine earlier or if you have any other allergies.
Inform the doctor about your medical history, especially if any severe kidney problems, have a history of tendon problems (Eg; rheumatoid arthritis), or have received an organ (example; kidney, heart, or lung) transplant.
Before having this medicine, tell your doctor about all the products you use (including herbal products, prescription drugs, and non-prescription drugs).
During pregnancy, O2 Tablet should be used only when clearly needed. Discuss the benefits and risks with your doctor.
It is unknown if O2 Tablet passes into breast milk. Discuss the risks and benefits with your doctor if your breastfeeding.
O2 Tablet Side effects
In addition to its intended benefits, O2 Tablet may cause some unwanted side effects too. Check with your doctor if you notice any adverse reaction to the medication or any of the following side effects occurs while using O2 Tablet:
Upset stomach
Nausea
Diarrhea
Headache
Light-headedness or trouble sleeping
Dizziness
Consult your doctor if any of these side effects are noticed and prolong. Remember that your doctor has prescribed this drug because he or she has judged that the benefit from this medicine is greater than the risk of side effects.
Consult your doctor right away if you have any serious side effects, including:
Signs of a new infection like fever, persistent sore throat.
Signs of problems related to kidneys like change in the amount of urine.
Easy bruising and bleeding
Signs of liver problems like unusual tiredness, stomach pain, persistent vomiting and nausea, yellowing eyes or skin, dark urine.
O2 Tablet – Drug Interactions
If you use other over the counter products or other drugs at the same time, the effects of the O2 Tablet may change and the risk of side-effects may be high or the medicine may not work properly. Inform your doctor if you are using any medication, vitamins, and herbal supplements so the doctor can help you to prevent or manage the possible drug interactions. This medicine may interact with the following medicines and products:
Antacids
Multivitamins
Caffeine
Cimetidine
Cyclosporine
Drugs metabolized by Cytochrome P450 enzymes
Non-steroidal anti-inflammatory drugs
Theophylline
Anti-diabetic Agents (e.g., insulin, glyburide/glibenclamide)
Alcohol
Substitutes for O2 Tablet
Below is the list of medicines, which have the same composition, strength, and form as O2 Tablet and hence can be used as its substitute:
Cachof 0 200 mg/500 mg Tablet – Manufactured by Cachet Pharmaceuticals Pvt Ltd
Owin O 200 mg/500 mg Tablet – Manufactured by Alembic Pharmaceuticals Ltd
Oxo Ord 200mg/500mg Tablet – Manufactured by Ind Swift Laboratories Ltd
Ofrex O 200mg/500mg Tablet – Manufactured by Zydus Cadila
Zuflo OZ 200mg/500mg Tablet – Manufactured by Morepen Laboratories Ltd
Oflapoon OZ 200 mg/500 mg Tablet – Manufactured by Khandelwal Laboratories Pvt Ltd
Ofloking O Tablet – Manufactured by Mankind Pharma Ltd
Ofpil O Tablet – Manufactured by Psychotropics India Ltd
Osafe Tablet – Manufactured by Glorious Healthcare Pvt Ltd
Oflem OZ Tablet – Manufactured by Laborate Pharmaceuticals India Ltd
Nirflox OZ Tablet – Manufactured by Nirlife Healthcare
Quino OZ 200 mg/500 mg Tablet – Manufactured by Octane Biotech Pvt Ltd
Inflox 200 mg/500 mg Tablet – Manufactured by Litaka Pharmaceuticals Ltd
Ofnij OZ Tablet – Manufactured by Sunij Pharma Pvt Ltd
Replace 200 mg/500 mg Tablet – Manufactured by Torrent Pharmaceuticals Ltd
If for some reason an experienced doctor is not available around you, then you can contact us here.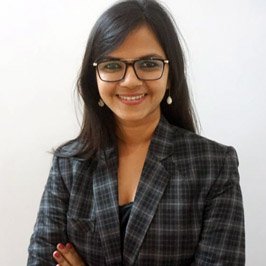 Dr. Srishti Tayal is Chief Radiologist at Radiodent – Dental and Maxillofacial Imaging. She has completed BDS and MDS with Gold Medal from JSS Medical College, Mysore. She is a passionate medical researcher and has published five research papers in various medical journals and received an award for the best scientific paper.
In addition to following her pursuits in dentistry, she is also an avid medical writer who believes in bridging the information gap among the common population with regards to modern medicine.
Reviews
0

out of

5

based on

0

reviews.
Overall rating: