What is Nucoxia MR?
Nucoxia MR Tablet is a combination of NSAID painkiller and muscle relaxant drugs which is used to treat mild to moderate pains. This is mainly recommended for conditions like Muscle pains, Joint Pains, Osteoarthritis, Rheumatoid arthritis, Ankylosing spondylitis, Juvenile rheumatoid arthritis, and Menstrual cramps.
Get to know how Nucoxia MR works, its side effects, precautions, and contraindications where Nucoxia MR is not suggested.
Active Ingredient
The active ingredient in this medicine is Etoricoxib.
Etoricoxib (90mg)
Thiocolchicoside (8mg)
Manufactured By – This medicine is manufactured by Zydus Cadila Healthcare Pharmaceutical Company
Prescription – This medicine is available as an OTC medicine and the prescription is not required. But advised using after consulting with the doctor if you have to use for more days.
Form – Available in Tablet form
Drug type – NSAID painkiller and muscle relaxant medicine
Nucoxia MR Tablet Uses
Nucoxia MR Tablet is used for the control, prevention, treatment and improvement of the following diseases and conditions.
Ankylosing Spondylitis
Juvenile Rheumatoid Arthritis
Menstrual cramps (Dysmenorrhea)
Acute pain (Such as sports injuries)
Muscle pains
Joint pains
Mild to Moderate pain involved during some dental surgeries
How does Nucoxia MR Tablet work?
Etoricoxib one of the key ingredients in this medicine works by preventing the release of prostaglandins. Prostaglandins are substances that are released by many types of cells in the human body. They show their impact on several health conditions. For example, they act as mediators in activation of inflammatory response, pain and fever production, and also effective in reducing blood pressure.
The other ingredient Thiocolchicoside is a muscle relaxant and works on certain parts of the brain and spinal cord. As a result, it relieves muscle stiffness or spasm without reducing the muscle strength, hence improves pain and movement of muscles.
Nucoxia MR Tablet Side effects
There is a possibility of occurrence of some or more side effects with usage of Nucoxia MR Tablet. These side effects are possible but do not always occur. Some of the side effects may be rare but serious. Consult your Doctor if you notice any of the following side-effects, especially if they do not go away.
The Common side effects of this medicine may include:
Skin redness
Mucous membrane redness
Blood parameter changes related to liver
Irregular or increased heartbeat
Blurred vision
Nausea
Indigestion
Stomach discomfort
Anxiety
Disturbed Sleep
Gas formation
Mouth ulcers
Rise in blood pressure
Weakness
Fatigue
Headache
Weight gain
Change in appetite
Flu-like symptoms
Breathlessness
Heartburn
Abnormal blood counts
Vomiting
Swelling in the legs due to fluid retention
Sensation of spinning
Severe allergic rejection
Depression
Ringing in ears
Heart problems
Kidney problems
Constipation
Diarrhea
Swelling of face
Stomach inflammation
Nose bleeds
Stomach pain
Dizziness
Nucoxia MR Tablet Drug Interactions
If Nucoxia MR Tablet is used along with some other medicine, drug interactions might occur and the results might be like an increase in the risk of getting side effects or even might reflect in effectiveness Nucoxia MR Tablets. Let your Doctor know if you are using any other medication or taking any type of supplementary medicines.
Nucoxia MR Tab might show drug interactions with some medicines like:
Acenocoumarol
Anisindion
Dicumarol
Ethinyl Estradiol
Lithium
Warfarin
Nucoxia MR Tablet Contraindications
Nucoxia MR Tablet is not advised to use if you have the following conditions:
Severe congestive heart failure
Active peptic ulceration
Children and adolescents below 16 years
Nucoxia MR Tablet Dosage
Dosage of any medicine depends on your symptoms, age, and health. Use this tablet as directed by your doctor or follow the direction printed on the product insert. Consult your physician if your condition persists or worsens.
Overdosage
Taking an excess dosage of this medicine may cause harmful side effects. Consult your doctor if you notice any side effects.
Missing dosage
Take Nucoxia MR Tablet as directed by your Doctor. Do not take extra doses. If you miss the dosage take as soon as possible, and if it is near to next dose, skip the dosage which is missed and continue the regular dosage.
Nucoxia MR Tablet Precautions
Link in any medication while using Nucoxia MR Tablets also, proper precaution must be taken. Inform your Doctor if you are using any other medicine for any health conditions, even if you are using any vitamin or herbal supplements. Also, inform if you have a history of any allergic reactions to any medication. Take the medication only as directed by your Doctor. Some key points to be considered before using Nucoxia MR Tablet.
Let your Doctor know if you suffer any allergic reactions
Consult your Doctor if you feel any hypertension
If your age is above 65 years
Don't use for longer periods than recommended by your Doctor
Avoid Taking this with alcohol it can increase the risk of stomach bleeding
Nucoxia MR Tablet may be unsafe to use during pregnancy consult your doctor before taking this medicine
Nucoxia MR Tablet is safe to use during lactation but it's important to consult your doctor before using
Nucoxia MR Tablet should be used with caution in patients with liver disease. Please consult your physician before consuming this medication
Nucoxia MR Tablet should be used with caution in patients with renal disease. Dose adjustment may be needed in such condition. Please consult your physician before taking medication
Avoid this medicine if you are allergic to any other similar NSAID medicines
Substitute tablets for Nucoxia MR Tablet
Below is the list of medicines, which have the same composition, strength, and form as Nucoxia MR Tablet and hence can be used as its substitute:
Etoshine MR Tablet – By Sun Pharmaceutical Industries Ltd
Retoz-MR Tablet – By Dr Reddy's Laboratories Ltd
Etoxib MR Tablet – By Torrent Pharmaceuticals Ltd
Thioquest ET Tablet – By Alchem Phytoceuticals Ltd
Etx MR Tablet – By Marc Laboratories Pvt Ltd
Brutaflam-MR Tablet – By Mankind Pharma Ltd
Etorica MR Tablet – By Micro Labs Ltd
If for some reason an experienced doctor is not available around you, then you can contact us here.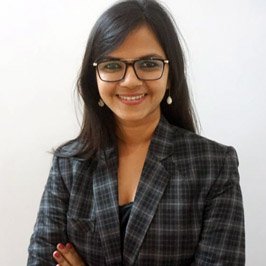 Dr. Srishti Tayal is Chief Radiologist at Radiodent – Dental and Maxillofacial Imaging. She has completed BDS and MDS with Gold Medal from JSS Medical College, Mysore. She is a passionate medical researcher and has published five research papers in various medical journals and received an award for the best scientific paper.
In addition to following her pursuits in dentistry, she is also an avid medical writer who believes in bridging the information gap among the common population with regards to modern medicine.
Reviews
0

out of

5

based on

0

reviews.
Overall rating: