What is Nimesulide?
Nimesulide tablet is a Non-steroidal anti-inflammatory drug, in short, an NSAID medicine. It acts by blocking the release of certain chemical messengers which cause inflammation, pain, and fever. Get to know how Nimesulide works, its side effects, precautions, and contraindications where Nimesulide is not suggested.
Nimesulide Tablet – Composition and Active Ingredients
Nimesulide tablet is composed of the following active ingredients:
Online Consultation with Top Doctors
Manufactured By – This medicine is manufactured by Bhavishya Pharmaceuticals Pvt Ltd
Prescription – Required
Form – Available in Tablet form
Drug type – Non-steroidal anti-inflammatory drug (NSAID Medicine)
Nimesulide tablet uses
Nimesulide is recommended in health conditions like osteoarthritis, rheumatoid arthritis, Ankylosing spondylitis, gouty arthritis, headache, dental pain, acute pain and post-operative pain, pain during menstruation, arthralgia, and myalgia.
Nimesulide tablet is used for the treatment, control, prevention, & improvement of the following diseases, conditions and their symptoms:
Osteoarthritis
Osteoarthritis commonly occurs in patients over the age of 50 and causes the loss of the cartilage and bone tissue which causes acute joint pain. Nimesulide tablet is used to treat symptoms of Osteoarthritis.
Learn about Knee Brace for Osteoarthritis
Rheumatoid arthritis
Rheumatoid arthritis is an autoimmune disease that causes chronic inflammation of the joints. Nimesulide tablet is used to treat symptoms like swelling, acute pain, and stiffness of joints associated with Rheumatoid arthritis.
Ankylosing spondylitis
In patients suffering from Ankylosing spondylitis, Nimesulide tablet is used to treat symptoms like stiffness and pain associated with it.
Gouty arthritis
It is a type of arthritis characterized by acute pain, tenderness, and redness in the joints. Nimesulide tablet is used to treat symptoms like joint pain and tenderness associated with Gouty arthritis.
Back pain
Nimesulide tablets are also used to treat mild to acute pain caused by arthritis, sciatica herniated disc in the spinal region.
Frozen shoulder
Frozen shoulder is a common orthopedic ailment characterized by stiffness and pain in the shoulder joint. Nimesulide tablet is used to treat symptoms like stiffness and pain associated with Frozen shoulder.
Dysmenorrhea (painful periods)
Pain during menstruation is called Dysmenorrhea. For best relief, it is advised to take Nimesulide tablet as soon as bleeding or cramping starts.
How does Nimesulide Tablet work?
Nimesulide tablet works by blocking cyclo-oxygenase, which is an enzyme that produces prostaglandins. Prostaglandins are chemicals produced by the body during an inflammatory response, and they are responsible for causing pain and inflammation.
Side effects of Nimesulide tablet
The following is a list of possible side-effects that might occur from using Nimesulide tablet. There is a possibility of occurrence of some side effects. Some may be rare but serious. Consult your doctor or pharmacist if you observe any of the following side-effects, especially if they do not go away.
Abdominal Pain
Nausea and vomiting
Skin Rash
Constipation
Diarrhea
Indigestion
When not to use Nimesulide tablet?
Nimesulide tablet is contraindicated in the following conditions:
Allergy
Avoid if you have an allergy to Nimesulide tablet or other NSAIDs
Asthma
Nimesulide tablet is contraindicated if you are diagnosed with asthma or other respiratory complications.
Bleeding
If you are suffering from any bleeding disorder, then it is not recommended for you. It could cause severe swelling and bleed in the intestines, stomach, and anus.
Liver Disease
It should be used with extreme caution in patients suffering from liver disease due to the increased risk of severe adverse effects.
Doctor's advice for Nimesulide tablet
Is a very safe and well-tolerated medicine for short-term use.
Consuming a high dose or taking for a long time can cause kidney problems and stomach bleeding.
If you are suffering from kidney disease, inform your doctor first. Your dose may need to be adjusted.
While taking Nimesulide tablet, Avoid excess intake of alcohol, together they can affect your liver and cause bleeding.
If you have taken overdoses and if you are feeling unwell, Immediately inform your doctor or contact a hospital emergency.
Inform your doctor if you have bruising or bleeding.
Consult your doctor if you have systemic lupus erythematosus.
Consult your doctor if you develop blurred vision, ringing or roaring in ears.
Take the drug with a meal or snack to prevent upset stomach.
General warnings
Overdosage
Taking more than prescribed Nimesulide tablet may cause harmful side effects. Consult your doctor or pharmacist if you find any side effects.
Missing dosage
If you miss the dosage, take the missed dose as soon as possible. If it is near to next dose, skip the missed dosage and continue the regular dosage. Never take extra doses.
Pregnancy
Nimesulide tablet is not recommended for use in pregnant women unless necessary and the potential benefits outweigh the risks involved. Nimesulide tablet is not known to cause any harm to the fetus, but should only be used after consultation with your doctor.
Breastfeeding
Nimesulide tablet is safe to use during breastfeeding. Before taking this medicine consult your doctor.
Substitutes for Nimesulide tablet
Below is the list of medicines, which have the same composition, strength, and form as Nimesulide tablet, and hence your doctor may prescribe them as a substitute to Nimesulide tablets.
Nimogem 100 MG Tablet– Intas Pharmaceuticals Ltd
Nodard 100 MG Tablet– Cipla Ltd
Lupisulide 100 MG Tablet– Lupin Ltd
Remulide 100 MG Tablet– Zydus Cadila
Embulide 100 MG Tablet– Abbott Healthcare Pvt. Ltd
If for some reason an experienced doctor is not available around you, then you can contact us here.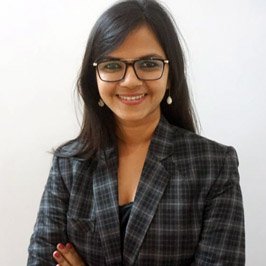 Dr. Srishti Tayal is Chief Radiologist at Radiodent – Dental and Maxillofacial Imaging. She has completed BDS and MDS with Gold Medal from JSS Medical College, Mysore. She is a passionate medical researcher and has published five research papers in various medical journals and received an award for the best scientific paper.
In addition to following her pursuits in dentistry, she is also an avid medical writer who believes in bridging the information gap among the common population with regards to modern medicine.
Reviews
0

out of

5

based on

0

reviews.
Overall rating: