What is Nicip plus?
Nicip Plus is a non-steroidal anti-inflammatory drug (painkiller) used in the treatment for fever, headache, cold, cephalalgia (head or neck pain), toothache, acute pain, and other conditions. Get to know how Nicip plus works, its side effects, precautions, and contraindications where Nicip plus is not suggested.
Nicip Plus – Composition and Active Ingredients
The medicine is available in the market in the packaging of 10 tablets per strip. It is a combination of a painkiller and anti-inflammatory drugs. Nicip plus tablet contains 2 active ingredients. The composition of the ingredients is listed below:
Nimesulide – 100 mg
Paracetamol – 325 mg
Nimesulide is a painkiller (Non-steroidal anti-inflammatory drug) (NSAID). It helps in relieving pain and swelling.
Paracetamol is an antipyretic and analgesic drug. It is used in the treatment of fever and pain.
Manufactured By – This medicine is manufactured by Cipla Ltd.
Prescription – Available as OTC, but advised to take consultation if you have to use for longer durations.
Form – Available in Tablet form
Drug type – Non-Steroidal Anti-Inflammatory Drug (painkiller)
Nicip Plus Uses and Benefits
Nicip Plus is an analgesic & antipyretic medicine used to control, prevention & improvement of the following diseases, conditions, and symptoms:
Fever
Nicip plus tablet is used to provide temporary relief from fever without treating the underlying cause.
Osteoarthritis
Osteoarthritis commonly occurs in patients over the age of 50 and causes the loss of the cartilage and bone tissue which causes severe joint pain.
Learn about Knee Brace helpful in Osteoarthritis knee conditions
Rheumatoid arthritis
Rheumatoid arthritis is an autoimmune disease that causes chronic inflammation of the joints. In this condition, Nicip plus tablet is used to treat symptoms like swelling, pain, and stiffness of joints associated with it.
Menstrual pain
Nicip plus tablet is used in the treatment of menstrual cramps and lower abdominal pains felt before and during menstruation.
Ankylosing Spondylitis
Spinal arthritis can lead to the fusion of the vertebrae. In this condition, Nicip plus tablet is used to treat symptoms like stiffness and pain associated with it.
Back pain
Nicip plus tablet is also used to treat mild to severe back pain caused by arthritis, sciatica, herniated disc.
Frozen shoulder
Frozen shoulder is a common orthopedic ailment characterized by stiffness and pain in the shoulder joint. In this condition, Nicip plus tablet is used to treat symptoms like stiffness and pain associated with it.
Ear pain
Nicip plus tablet is used to treat ear pain caused by injury or infections.
Gout
It is a type of arthritis characterized by severe pain, tenderness, and redness in the joints. In this condition, Nicip plus tablet is used to treat symptoms like joint pain and tenderness.
Headache
Nicip plus tablet is used to relieve acute headaches including a migraine.
Toothache
Nicip plus tablet is also used to treat tooth pain caused by dental (tooth) infection, decay or injury.
How does Nicip Plus Tablet work?
Nimesulide works by blocking cyclooxygenase, which is an enzyme that produces prostaglandins, chemicals produced by the body during an inflammatory response, and they are responsible for causing pain and inflammation.
Paracetamol is a widely used analgesic (pain reliever) and antipyretic (fever reducer) drug. It works by stimulating the brain's temperature-regulating center and increasing the pain threshold. Paracetamol also increases blood flow across the skin. It results in sweating, heat loss and helps in lowering the fever.
Nicip Plus Side Effects
Below are the common side effects that can occur from Nicip Plus. Some of the side effects may occur very rarely. If you experience any of these side effects, inform your physician immediately:
Diarrhea, Vomiting, and nausea
Allergic reactions, rashes on skin
Anemia
Acute renal tubular necrosis
Abnormality in blood cells and blood count
Muscular weakness, Dizziness
Platelet deficiency in blood
Abdominal pain, Constipation, gas, and other GI disorders
Headache, heartburn, and acidity
Breathlessness, shortened breath, and Anxiety
Rashes, Blister or bullae on the skin
Irritation and itching
High blood pressure and hypersensitivity
Swelling of ears and eyes, rashes, and itching on face
Liver toxicity, Liver damage and increased level of liver enzymes
Consult your physician if you suffer any other side effects too that is not listed here while using this medicine.
Nicip Plus Dosage
The dosage of Nicip plus should be as prescribed by the physician. The dosage depends on the patient's age and medical condition. Please consult with the physician regarding the course and duration of administration of this drug.
Generally, adults may be prescribed with two tablets per day. The medicine is not advised for minors and elderly patients.
Precautions while taking Nicip plus tablet
Is a very safe and well-tolerated medicine for short-term use
Consuming a high dose or taking for a long time can cause kidney problems and stomach bleeding
If you are suffering from kidney disease, inform your doctor first. Your dose may need to be adjusted
Avoid excess intake of alcohol while taking Nicip plus tablet, together they can affect your liver
If you have taken overdoses, Immediately inform your doctor or contact a hospital emergency and you are feeling unwell
Avoid taking alcohol to prevent bleeding
Inform your doctor if you have bruising or bleeding
Consult your doctor if you have systemic lupus erythematosus
Consult your doctor if you develop blurred vision, ringing or roaring sensation in ears
Take the drug with a meal or snack to prevent upset stomach
General warnings
Overdosage
Taking more than prescribed Nicip plus tablet may cause harmful side effects. Consult your doctor or pharmacist if you have overdosed it and suffer any side effect.
Missing dosage
If you miss the dosage, take as soon as possible. If it is near to next dose, skip the missed dosage and continue the regular dosage. Never take extra doses.
Pregnancy
Nicip plus tablet is not recommended for use in pregnant women unless necessary and the potential benefits outweigh the risks involved. Nicip plus tablet is not known to cause any harm to the fetus, but should only be used after consultation with your doctor.
Breastfeeding
Nicip plus tablet is safe to use during breastfeeding. But it is advisable to consult your physician before taking this medicine.
Substitutes for Nicip Plus
Below is the list of medicines, which have the same composition, strength, and form as Nicip Plus tablet, and hence your doctor may prescribe any of them as a substitute medicine to Nicip Plus:
Bestogesic Plus 100 mg/325 mg Tablet – BestoChem Formulations India Ltd
Dolamide Tablet – Sun Pharmaceutical Industries Ltd
Junocip 100 mg/325 mg Tablet – Psychotropics India Ltd
Jumolid Plus 100 mg/325 mg Tablet – Psychotropics India Ltd
Nimunice P 100mg/325mg Tablet – Unichem Laboratories Ltd
Nimprex P Tablet – Seagull Pharmaceutical Pvt Ltd
Nedolide P 100mg/325mg Tablet – Leeford Healthcare Ltd
Nobel-Plus 100mg/325mg Tablet – Mankind Pharma Ltd
Nicip-P Tablet – Cipla Ltd
Nodard Plus 100mg/325mg Tablet – Cipla Ltd
Nock 2 Tablet – Wanbury Ltd
Nimsaid-P Tablet – Medley Pharmaceuticals
Rhumanim Plus Tablet – Knoll Pharmaceuticals Ltd
Sunocet 100 mg/325 mg Tablet – Shreya Life Sciences Pvt Ltd
Ultranim Plus 100mg/325mg Tablet – Gennext Life Sciences
If for some reason an experienced doctor is not available around you, then you can contact us here.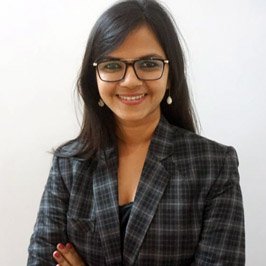 Dr. Srishti Tayal is Chief Radiologist at Radiodent – Dental and Maxillofacial Imaging. She has completed BDS and MDS with Gold Medal from JSS Medical College, Mysore. She is a passionate medical researcher and has published five research papers in various medical journals and received an award for the best scientific paper.
In addition to following her pursuits in dentistry, she is also an avid medical writer who believes in bridging the information gap among the common population with regards to modern medicine.
Reviews
5

out of

5

based on

1

reviews.
Overall rating:
★★★★★
"
Thanks for the useful information
"