About Moxikind CV 625
Moxikind CV 625 is an antibiotic medicine used to treat bacterial infections that affect the lungs, airways, middle ear, skin, sinuses, and urinary tract.
It also treats conditions like tonsillitis, pneumonia, bronchitis, and gonorrhea. You should not use Moxikind CV 625 if you are allergic to any penicillin-based antibiotic. If birth control pills are used along with this dug, the effect of the birth control pill may hinder. You may consult your doctor for choosing other alternatives like non-hormonal birth control methods while using Moxikind CV 625 course. Tell your doctor if you are breastfeeding as it may cause harm to the baby. Inform your doctor if you have kidney disease, liver disease, asthma or mononucleosis, a history of diarrhea caused by taking antibiotics; or food or drug allergies, to make sure Moxikind CV 625 is safe for you.
Get to know how Moxikind CV 625 works, its side effects, precautions, and contraindications where Moxikind CV 625 is not suggested.
Composition of Moxikind CV 625
Moxikind CV 625 is the name of the laminated tablet. It is available in a pack of ten tablets. Moxikind CV 625 contains 2 active ingredients in the following strengths per tablet:
Amoxicillin(500 mg)
Clavulanic Acid(125 mg)
Manufactured and marketed by – Mankind Pharma Ltd.
Prescription – Required
Form – Tablets
Drug type – Antibiotic medicine
Moxikind CV 625 Uses
This medicine is used in the treatment of infection in various parts of the body. The health problems that Moxikind CV 625 can efficiently deal with include:
Pneumonia
Bronchitis (lung infection)
Sinus Infection
Cystitis (urinary bladder infection)
Ear infection
Gonorrhea
Tonsil/throat infections
Urinary tract infection (UTI)
Skin infections
Please note:
Moxikind CV 625 isn't effective against infections caused by flu or cold-causing virus.
How does Moxikind CV 625 work?
Amoxicillin is a penicillin antibiotic that fights bacteria. It interferes with the production of the bacterial cell wall. Amoxicillin weakens and ruptures the cell wall of bacteria and kills it.
Clavulanic acid is a type of medicine called beta-lactamase inhibitors. Beta-lactamase is secreted by the bacteria to protect themselves from antibiotic drugs like Amoxicillin. Clavulanic acid inhibits the activity of beta-lactamase and allows antibiotics to act against the bacteria.
Side Effects of Moxikind CV 625
In addition to its intended benefits, Moxikind CV 625 may cause some side effects too. In such cases, you must seek medical attention immediately. Please inform your doctor if you experience any adverse reaction to the medication.
Below mentioned are some possible side effect of Moxikind CV 625:
Diarrhea
Moxikind CV 625 can cause loose stools along with or without the presence of blood.
Hypersensitivity
Allergy
Moxikind CV 625 Tablet can cause allergic reactions characterized by rashes on the skin, swelling of face, tongue or throat and difficulty in breathing
Fever
Moxikind CV 625 can cause fever along with flu-like symptoms including swollen glands; difficulty in breathing; painful joints and difficulty in swallowing food.
Skin yellowing
Moxikind CV 625 can cause jaundice like symptoms viz. yellow skin and eyes, dark colored urine, fever, weakness, and confusion.
Joint Pain
Moxikind CV 625 can cause painful and swollen joints and bones causing discomfort, especially in the lower back area.
Heavy menstrual bleeding
Moxikind CV 625 can cause increased menstrual bleeding if used while menstruation.
Easy bruising and bleeding
Moxikind CV 625 can cause anemia like effect resulting in unusual bleeding and formation of red patches under the skin.
Nausea or vomiting
Moxikind CV 625 can cause nausea or vomiting and discomfort in the stomach (painful cramps, loss of appetite, etc.)
Altered sense of taste
Moxikind CV 625 can cause blackening of the tongue and altered sense of taste i.e. bad aftertaste or change in taste altogether.
Convulsions
Moxikind CV 625 can cause symptoms like agitation, lack of sleep, confusion, and convulsions.
Moxikind CV 625 Dosage
The dosage of any drug depends on several factors like the severity of the disease, age, and weight of the person. A combination of amoxicillin and clavulanic acid is given as 1 gram per Kg of the patient. Moxikind CV 625 contains 500 Mg of amoxicillin and 125 Mg of clavulanic acid, which makes it suitable for adults only. In general, the recommended dosage for an adult patient is one tablet every 8 hours. Children weighing more than 40 Kg can take half of the tablet every 8 hours. It's not an OTC (over the counter) medicine, so a prescription is needed by a qualified doctor. Dosage should be taken as per the physician's prescription.
Precautions to take while taking Moxikind CV 625 tablet
Before taking Moxikind CV 625 tablet, it is important to make sure that the person is not allergic to the contents of the tablet and is not suffering from any severe liver problem, kidney disease or jaundice.
It is important to tell the doctor about the previous medication taken before going ahead with Moxikind CV 625 tablet.
Moxikind CV 625 tablet can make birth control pills less effective. So one should make sure to discuss this with the doctor.
Those planning to conceive should also talk to the doctor before taking Moxikind CV 625 tablet.
Prolonged use of Moxikind CV 625 can cause a yeast infection.
Check the expiry date of the medicine for sure.
Do not use a tablet with tampered packaging.
Moxikind CV 625 – Drug Interactions
If you use other over the counter products or other drugs at the same time, the effects of the Moxikind CV 625 may change. In such case, the risk of getting side effects might be higher or the effectiveness of the drug may impact. Tell your doctor about all the medicines, vitamins, and herbal supplements you are using, so that your doctor can help you prevent or manage the possible drug interactions. Moxikind CV 625 may interact with the following medicines and products:
Interaction with other medicine
Warfarin
Usage of Moxikind CV 625 with Warfarin should be reported to the doctor. The clotting time should be monitored promptly. Immediate medical attention is needed if you suffer any symptoms such as increased swelling, bleeding, weakness and dizziness.
Doxycycline
Usage of Moxikind CV 625 with Doxycycline should be avoided and the use of other antibiotics should be reported to the doctor.
Methotrexate
Usage of Moxikind CV 625 with Methotrexate or other chemotherapy medicines should be reported to the doctor. The levels of Methotrexate in the body along with symptoms of toxicity should be closely monitored while using both these medicines.
Interaction with Disease
Colitis
Moxikind CV 625 should be discontinued if severe diarrhea occurs. Patients having a history of Colitis should be monitored closely.
Mononucleosis
The condition should be reported to the doctor before taking Moxikind CV 625 so that proper substitute can be prescribed.
Renal Diseases
Dosage adjustment may be needed in case of patients suffering from kidney related problems. The kidney function should be periodically monitored especially if the dosage is for a longer period of time. Suitable dose adjustments are to be made if a patient is on hemodialysis.
Interaction with Alcohol
Interaction with alcohol is unknown. It is advisable to consult your doctor before consumption.
Alternatives to Moxikind CV 625
Below mentioned drugs are of the same composition, strength, and form as Moxikind CV 625 which can be used as its substitute:
Amoxy Plus 500 Mg/125 Mg Tablet–Symbiosis Lab
Augmentin duo 625 tabs 6s (GlaxoSmithKline)
Ampoxin Cv 500 Mg/125 Mg Tablet–Unichem Laboratories Ltd
Ampoxin Cv 500 Mg/125 Mg Tablet–Unichem Laboratories Ltd
Ampilox Cv 500 Mg/125 Mg Tablet–Biochem Pharmaceutical Industries
Blumox CA 500mg/125mg Tablet–Blue Cross Laboratories Ltd
Clav Den 625mg Tablet–Ind Swift Laboratories Ltd
Claventin 500Mg/125Mg Tablet–Asterism Pharmaceuticals Pvt Ltd
Clavituf 500 Mg/125 Mg Tablet–Intas Pharmaceuticals Ltd
Clavoford 500Mg/125Mg Tablet–Oxford Pharmaceuticals Pvt Ltd
Clarence 500 Mg/125 Mg Tablet–Khandelwal Laboratories Pvt Ltd
Clavcare 500 Mg/125 Mg Tablet–Ozone Pharmaceuticals Ltd
Clavam 625 TABLET–Alkem Laboratories Ltd
Movikind CV 625 Mankind Pharma
Moxigold Cv 500Mg/125Mg Tablet–Theo Pharma Pvt Ltd
Mega Cv 500Mg/125Mg Tablet–Aristo Pharmaceuticals Pvt Ltd
Princiclav 500 mg/125 mg Tablet–Macleods Pharmaceuticals Pvt Ltd
Polyclav 625Mg Tablet–Macleods Pharmaceuticals Pvt Ltd
Penclav 500Mg/125Mg Tablet–Biochem Pharmaceutical Industries
Sensiclav 625 Tablet–Macleods Pharmaceuticals Pvt Ltd
Themiclav 500Mg/125Mg Tablet–Themis Medicare Ltd
Xoclave 500 mg/125 mg Tablet–Corona Remedies Pvt Ltd
If for some reason an experienced doctor is not available around you, then you can contact us here.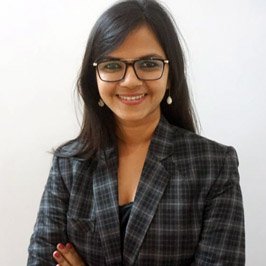 Dr. Srishti Tayal is Chief Radiologist at Radiodent – Dental and Maxillofacial Imaging. She has completed BDS and MDS with Gold Medal from JSS Medical College, Mysore. She is a passionate medical researcher and has published five research papers in various medical journals and received an award for the best scientific paper.
In addition to following her pursuits in dentistry, she is also an avid medical writer who believes in bridging the information gap among the common population with regards to modern medicine.
Reviews
0

out of

5

based on

0

reviews.
Overall rating: