Table of Content
What is Morphine?
Morphine Composition and Active Ingredients
Some of the available brands with Morphine as an active ingredient
Morphine Uses and Benefits
How Does Morphine Work?
Morphine Side Effects
Morphine Dosage
Morphine Contraindications
Precautions to be taken while using Morphine
Drug interactions of Morphine
What is Morphine?
Morphine is a generic name of the medicine prescribed to treat health conditions where a moderate to severe pain is involved such as post-surgical pains, joint pains involved in arthritis conditions, very severe back pain issues, etc.
This medicine belongs to the class of drugs called opioids or narcotics. Let's explore more details about this medicine such as uses, side effects, precautions to take before using and possible drug interactions, etc.
Morphine Composition and Active Ingredients
Morphine is a generic name of the medicine and is an active ingredient in various branded medicine.
---
Shop DonJoy Orthopedic Products on HealthClues
Are you Looking for a Knee Brace that is best in class. Check the options available at our Online Portal.
---
Some of the available brands with Morphine as an active ingredient
Below mentioned brands contain Morphine as an active ingredient
Morcon 10mg Tablet – Manufactured by Modi Mundi Pharma Pvt Ltd
Morphitroy 10mg Tablet – Manufactured by Troikaa Pharmaceuticals Ltd
Morcontin 10mg Tablet – Manufactured by Modi Mundi Pharma Pvt Ltd
Duramor 10mg Tablet – Manufactured by Biological E Ltd
Vermor 10mg Tablet – Manufactured by Verve Healthcare Ltd
San Morf 10mg Tablet – Manufactured by Sandor Orthopedics
Morphine Uses and Benefits
Morphine is prescribed to treat conditions with moderate to severe pain such as:
Joint pains in arthritic conditions
Post-surgical pains
Severe back pain
How Does Morphine Work?
Morphine is a pain medication that belongs to the group of medicine called opioid analgesics. It works by blocking the transmission of pain signals from the origin of pain to the pain receptors in the brain.
Read about Osteoarthritis Treatment Options
Morphine Side Effects
Along with the intended benefits of the medicine, it might cause some unwanted side effects too in some cases. Below mentioned are some such possible side effects by the usage of Morphine:
Nausea
Vomiting
Dry mouth
Constipation
Diarrhea
Headache
Lightheadedness
Drowsiness
Sleepiness / Insomnia
Fatigue
Sweating
Agitation and anxiety
Indigestion
Pain while urination
Morphine Dosage
The dosage depends on the severity of the health condition that the medicine is prescribed for. It is advised to follow the dosage as per the prescription.
Missed Dosage
Take the dosage at regular intervals and as per the instructions by your doctor. Never take an extra dosage to cover up for any missed dosage.
Overdosage
Never take an extra dosage, and consult with your doctor in a case overdosage happens.
Morphine Contraindications
The main contraindication of this drug is the hypersensitivity of this medicine by the patient. Let your doctor know if you have used this drug in the past and if you faced any hypersensitivity towards it. Also, inform if you are suffering any of the following conditions.
Hepatic impairment
Alcoholism
Head injuries
Consumption of antidepressants
Blockage of the stomach or intestines
Children under the age of 16 years
Sedatives
Precautions to be taken while using Morphine
If you use other over the counter products or other drugs at the same time, the effects of Morphine may change. This may increase your risk for side-effects or the medicine may not work properly.
Inform your doctor about any prescription and non-prescription drugs, nutritional supplements, vitamins, and herbal products you might be using or planning to use so that your doctor can help you prevent or manage the drug interactions. Some health conditions may make you more susceptible to the side-effects of this drug.
Use this medicine exactly as directed by your doctor or follow the direction printed on the product insert. The amount of dose is based on your condition. It is advised to consult the doctor immediately if the conditions persist or worsen. Some of the key counseling points are listed below:
Avoid using Morphine if you are allergic to it
In case of any health issues related to liver or kidney or stomach, it is advised to use only after proper consultation.
Avoid alcohol consumption while under this medication.
Those planning a surgery must take precautions while choosing this medication even if it is a minor surgery such as dental conditions related.
Extra precautions must be taken while driving or operating heavy machinery when you are under this medication.
Pregnant women or those planning to get pregnant or breastfeeding women must take advice from their doctor before using this medicine.
Drug interactions of Morphine
Precautions must be taken to avoid any possible drug interactions while using this medicine. Inform your doctor about your current medication and any other supplementary over the counter medicines if being used.
Below mentioned are the type of medicines that have possible drug interactions with Morphine:
Blood thinner medications like warfarin
Antifungal medicine such as Nizoral
Antibiotic medicine such as erythromycin
Medicine that is used to treat neurological conditions like bipolar disorder and schizophrenia
Any antidepressant medication
Any blood thinners or cardio-related medicine
Medicine to treat anxiety
Any other medicine to treat pain
Medicine to treat migraine headaches
Medicine to treat seizures
Any muscle relaxant medicine
Some examples of medicine that Morphine has the possibility of drug interactions are –
Warfarin
SSRI (Selective serotonin reuptake inhibitors)
Tricyclic antidepressants (TCA) – Some of the examples of this type of medicine are – amoxapine, protriptyline, imipramine, clomipramine
Antidepressant medicine like Monoamine oxidase inhibitors (MAOIs) – Tramadol is recommended to use after 2 weeks of stopping the course of these MAOIs
Tranquilizer or sedative medicine that is used in neuropsychiatric conditions
Anesthetic medicine and opioids
If for some reason an experienced doctor is not available around you, then you can contact us here.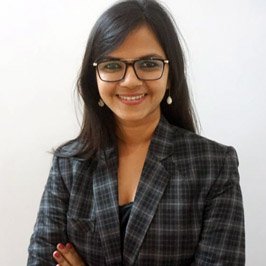 Dr. Srishti Tayal is Chief Radiologist at Radiodent – Dental and Maxillofacial Imaging. She has completed BDS and MDS with Gold Medal from JSS Medical College, Mysore. She is a passionate medical researcher and has published five research papers in various medical journals and received an award for the best scientific paper.
In addition to following her pursuits in dentistry, she is also an avid medical writer who believes in bridging the information gap among the common population with regards to modern medicine.
Reviews
0

out of

5

based on

0

reviews.
Overall rating: