Table of contents
What is Mitovit Gold?
Composition and Ingredients of Mitovit Gold Tablet
How Does Mitovit Gold Work?
Mitovit Gold Tablet Uses
Mitovit Gold Side-Effects
Contraindications of Mitovit Gold
Precautions While Using Mitovit Gold
Mitovit Gold Drug Interactions
Mitovit Gold Dosage
What is Mitovit Gold?
Mitovit Gold Tablet is a multivitamin tablet which is used for proper metabolism and treatment of scurvy. This medicine also used to improve immunity and helps recovery after the surgical process. It also shows a positive effect on the wound healing process. Read on to know about working, side effects, precautions, and contraindications of Mitovit Gold Tablet.
Composition and Ingredients of Mitovit Gold Tablet
Vitamin C
Vitamin A
Vitamin B1
Vitamin B2
Vitamin B6
Vitamin B12
Vitamin D3
Lycopene
Folic acid
Methylcobalamin
Benfotiamine
Choline
Grape seed extract
Zinc sulfate
Calcium Ascorbate
Eicosapentaenoic acid
Calcium
Niacinamide
Magnesium chloride
Nickel
Manufactured by – Mitoch Pharma Pvt Ltd
Available in the form – Tablets
Drug Type – Multivitamin
How Does Mitovit Gold Work?
Vitamin C is an important vitamin for the human body which is not synthesized in the human body. Vitamin C is also needed for incorporation of iron in ferritin. Vitamin C is responsible for the growth and development of body tissues
Vitamin A used for the management of healthy teeth, mucous membrane, skeletal and soft tissues, and the skin. Vitamin A is also known as retinol which plays an important role to maintain healthy vision.
Vitamin B1 is also known as thiamin. Vitamin B1 converts carbohydrate in energy. It is important for glucose metabolism and also plays an important role in heart functions, nerves and muscles functions.
Vitamin B2 breakdown proteins, fats, and carbohydrate and supply energy for maintenance of body functions.
Vitamin B12 maintains the normal function of the brain and nervous system. it also participates in the formation of red blood cells and regulates the functions of DNA.
Folic acid required in the formation of red blood cells. Folic acid is used for the synthesis of DNA and RNA.
Lycopene is a major carotenoid which protects lipid, protein, and DNA from oxidative damage.
Choline is required for cell membrane signaling, synthesis of neurotransmitters, and lipid transportation.
Vitamin D3 is used to increase the absorption of calcium and phosphorus in the body. High level of calcium, phosphorus and vitamin D is required for strong bone.
Mitovit Gold Tablet Uses
Vitamin deficiency
Managing cardiac disorders
Skin disease
Chest pain
Vitamin A deficiency
Leg pain caused due to a blocked artery
Eye problems
Vitamin A deficiency
Weakness
Post-operative recovery
Mitovit Gold Side-Effects
Mitovit Gold possibly shows some side effects in some patients. It is advised to consult your doctor id any of such side effects occur and particularly if they persist for long durations.
Diarrhea
GI disturbance
Oxalate stone
Acidification of urine
Precipitates of urate
Skin reactions
Difficulties in bowel movement
Belly pain
Hurt burn
Seizures
Contraindications of Mitovit Gold
Do not use this medicine if you are suffering from following disease such as;
Abrasion
Anemia
Bleeding disorder
Allergic reactions
Acute eczema
Precautions While Using Mitovit Gold
You should not take this Mitovit Gold without doctor's prescription as this may worsen the symptoms of various diseases. Tell your doctor if you taking this medicine with another treatment, therapy, vitamin supplement, and herbal therapy because this can cause some unwanted effects on your body. If you feel effects from this medicine, that concerns you, then immediately call your doctor and take necessary treatment related to side effects. If you use this medicine with another drug, this may modify the effect of Mitovit gold tablet and may develop other effects which are serious for your body.
For better result of this medicine follow the instruction given by your doctor and carefully read information which is given with this product.
Pregnancy: Although this medication does not result in any adverse effect on the fetus, do not take this medicine without any doctor prescription.
Breastfeeding: If you take any medicine during breastfeeding then some amount of drug may reach the infant through milk. You should discuss with your doctor before taking this medicine.
Mitovit Gold Drug Interactions
Mitovit Gold Tablet interacts with some drug and shows some different and unwanted effect on the patient's body. Mitovit Gold may have interaction with the following drugs:
Aminophylline
Chlorothiazide
Chloramphenicol
Nafcillin
Paracetamol
Sulfadiazine
Rutin
Mestranol
Erythromycin
Hydrocortisone
Mitovit Gold Dosage
Your doctor will decide the dosage of this medicine based on your physical condition. If you have an allergy from this product then the doctor will adjust a low dose.
If for some reason an experienced doctor is not available around you, then you can contact us here.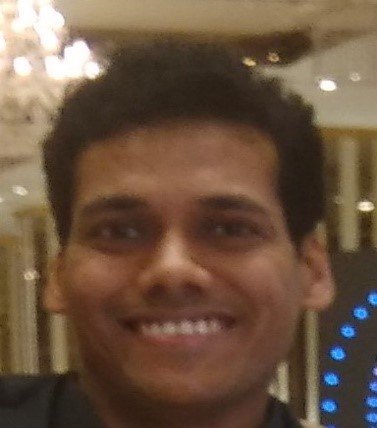 Mr. Rohit Jain is a Pharmaceutical techno-marketing trainer with more than 10 years of industrial experience. In his previous assignment, he was Senior Product Manager, heading the Product Management Team at an organization of repute. Mr. Jain is B. Pharma, MBA, PGDBM, LL.B. and is a Registered Patent Agent. He also has a Professional Diploma in Clinical Research and is also a certified Pharmacovigilance Professional. He was involved in delivering medico-marketing training to on-the-field marketing professionals as well as in-house business development professionals. Mr. Rohit Jain is a prolific medical content writer and had written more than 500 medical articles spreading over varied therapeutic areas. Mr. Jain has a keen interest in learning about the latest happenings of the pharmaceutical and medical industry.
Reviews
0

out of

5

based on

0

reviews.
Overall rating: