Table of contents
What is Milixim?
Content and Composition of Milixim
How Does Milixim Work?
Milixim Tablet Uses
Milixim Side-Effects
Contraindications of Milixim
Precautions While Using Milixim
Milixim Dosage
Milixim Drug Interactions
Substitutes for Milixim
What is Milixim?
Milixim 200mg is a type of broad-spectrum antibiotic which used to treat disease caused by bacteria. Milixim is not prescribed in case of common cold, flu, and disease which are caused due to viral infection. Milixim is active only for bacterial infections. Read on to know about working, side effects, precautions, and contraindications of Milixim.
Read about similar medications
Content and Composition of Milixim
Manufactured by – Milixim is manufactured by Glenmark Pharmaceuticals Ltd
Type of medicine – Antibiotic
Available forms – Available in the form of Tablets
How Does Milixim Work?
Militia contains Cefixime as an active ingredient. Cefixime belongs to the class of cephalosporins. Cell wall in bacteria is essential for existence. Cefixime inhibits the synthesis of the cell wall in bacteria by binding to specific penicillin-binding proteins. These proteins are situated inside the cell wall of bacteria. After the inhibition of cell wall synthesis, cell lysis occurs through the autolytic enzymes. It is also believed that Cefixime also interferes with autolytic enzyme inhibitors.
Milixim Tablet Uses
Urinary Tract Infection
Gonococcal Infection
Tonsillitis /Pharyngitis
Lungs infection
Milixim Side-Effects
Nausea
Indigestion
Diarrhea
Vomiting
Stomach pain
Redness of skin
Sore throat
Indigestion
Cough
Dizziness
Swelling of face, lips, eyelids, tongue, hands, and feet
Heartburn
Dark or clay-colored stools
Excessive air or gas in the stomach
Acid or sour stomach
Contraindications of Milixim
Stop taking or do not use this drug if you are suffering from the following conditions:
Allergy: Do not use Milixim 200 mg if you are allergic to Cefixime or any of the other ingredient present in Milixim.
Calcium containing products: Milixim should not be used along with calcium-containing products as this may alter its absorption. You should have a sufficient gap during the administration of Milixim and calcium-containing products.
Precautions While Using Milixim
Do not use Milixim 200 mg with other medicines because this can cause a harmful and serious unwanted effect. With a combination of drug Milixim 200 mg change and modify their effect on a patient's body. Consult with your doctor before taking other medicines such as vitamin supplement, herbal drugs, and other medical prescriptions. Doctor helps to minimize the side effect while prescribing the drugs by suitably scheduling the administration of various interacting drugs.
Alcohol: There is no interaction of alcohol with Milixim, but if you have a headache after taking Milixim, drinking alcohol may worsen it.  
Pregnancy: Although animal studies did not provide any evidence that Cefixime harms the fetus, however, the use of Milixim recommends in case the patient essentially requires this drug.   
Breastfeeding: This drug does not prescribe during breastfeeding because during breastfeeding a little part of this drug can go with milk which can cause side effects. However, this drug causes low and no adverse effect on a baby so discuss with your doctor before taking this medicine.
Use in children: Children might not be able to swallow Milixim. Use other dosage forms to treat infections in children.
Driving: In some cases, this medicine causes dizziness. Don't drive a vehicle unless you feel fit for driving.
Milixim Dosage
Take an accurate amount which prescribed form a doctor. The doctor will recommend dosage on a base of the severity of the infection.
Do not miss any dose of this medicine. If you missed any dose by mistake then take it as soon as possible. Never take two doses simultaneously as this may lead to overdose. In case of an overdose of this medicine immediately tell your doctor.
Milixim Drug Interactions
Following drugs and substances may interact with Milixim. Avoid taking these simultaneously with Milixim. It may either cause toxicity or may lead to less therapeutic effects.
Alcohol
Furosemide
Warfarin
Chloramphenicol
Cholera Vaccine
Amikacin
Ethinyl Estradiol
Nifedipine
Substitutes for Milixim
Following are the possible substitutes for Milixim:
Rexim O 200 Mg Tablet – manufactured by Zydus Cadila
Cefiglen 200 Mg Tablet – manufactured by Glenmark Pharmaceuticals Ltd
Omnicef O 200 Mg Tablet – manufactured by Aristo Pharmaceuticals Pvt Ltd
Redicate 200 Mg Tablet – manufactured by Dr Reddy's Laboratories Ltd
Qceph 200 Mg Tablet – manufactured by Emcure Pharmaceuticals Ltd
Taxim-O 200mg Tablet – manufactured by Alkem Laboratories Ltd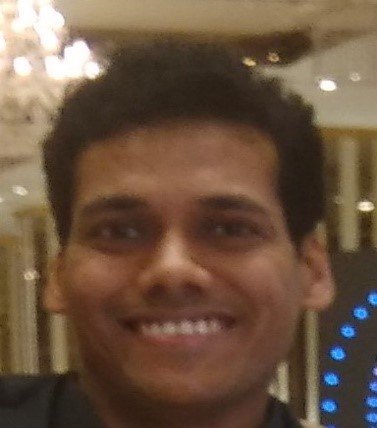 Mr. Rohit Jain is a Pharmaceutical techno-marketing trainer with more than 10 years of industrial experience. In his previous assignment, he was Senior Product Manager, heading the Product Management Team at an organization of repute. Mr. Jain is B. Pharma, MBA, PGDBM, LL.B. and is a Registered Patent Agent. He also has a Professional Diploma in Clinical Research and is also a certified Pharmacovigilance Professional. He was involved in delivering medico-marketing training to on-the-field marketing professionals as well as in-house business development professionals. Mr. Rohit Jain is a prolific medical content writer and had written more than 500 medical articles spreading over varied therapeutic areas. Mr. Jain has a keen interest in learning about the latest happenings of the pharmaceutical and medical industry.
Reviews
0

out of

5

based on

0

reviews.
Overall rating: