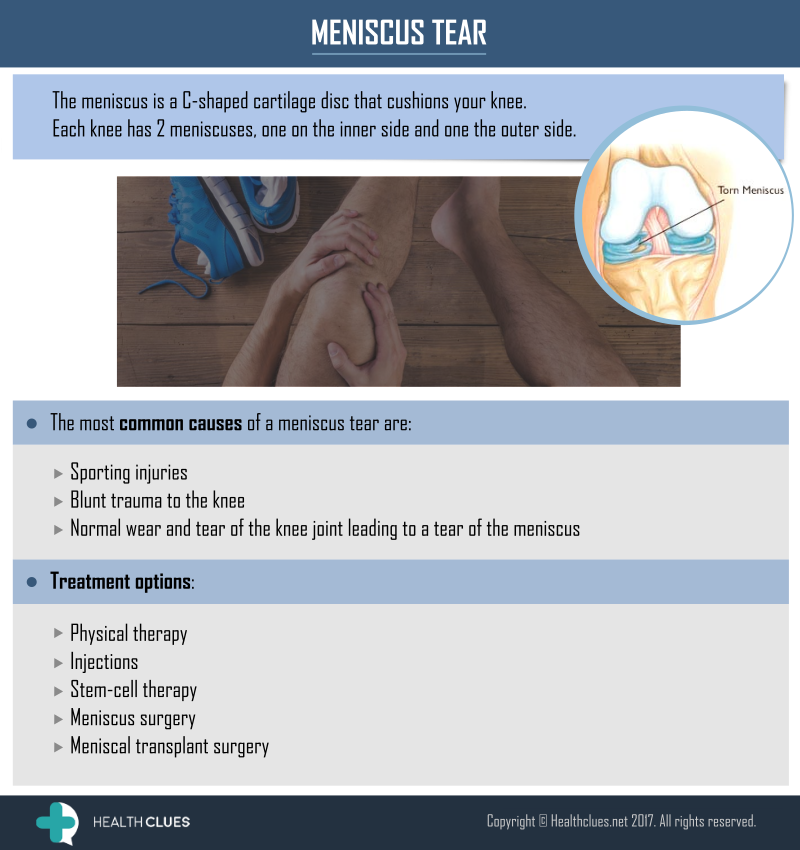 The meniscus is a C-shaped cartilage disc that cushions your knee. Each knee has 2 meniscuses, one on the inner side and one the outer side.
The most common causes of a meniscus tear are:
Sporting injuries
Blunt trauma to the knee
Normal wear and tear of the knee joint leading to a tear of the meniscus
Treatment options:
Physical therapy
Injections
Stem-cell therapy
Meniscus surgery
Meniscal transplant surgery
Leave a Review
How did you find the information presented in this article? Would you like us to add any other information? Help us improve by providing your rating and review comments. Thank you in advance!
Overall rating: