Table of Contents
What is Lenalidomide?
Constituents
Indications
How does Lenalidomide work?
How to Take Lenalidomide?
Common Dosage for Lenalidomide?
When to Avoid Lenalidomide?
Side-effects of Lenalidomide?
Effects on organs?
Reported Allergic Reactions?
Effect on menstrual cycle?
Drug Interactions To Be Careful About
Food interactions (if any)
Interactions with laboratory procedures
Shows Effects / Results In and how long does the effect stay:
Is Lenalidomide Addictive?
Can I have Lenalidomide with alcohol?
Can I have Lenalidomide When Pregnant?
Can I have Lenalidomide when feeding a baby?
Can I drive after taking Lenalidomide?
Effect of overdose of Lenalidomide?
Effect of using expired Lenalidomide?
Effect of missing a dose of Lenalidomide?
Storage requirements
Expert comments
What is LENALIDOMIDE?
A basic introduction in brief
A derivative of thalidomide, lenalidomide is a drug used for treating myeloma and blood disorders. The drug has been included in the World Health Organization's List of Essential Medicines. The drug works through the various mechanism of actions such as tumor cell apoptosis and inhibition of angiogenesis.
Type of drug
In India, the drug is available as a prescription drug. The drug will be sold only on the valid prescription prescribed by the Registered Medical Practitioner.
Use in brief
The drug is used to treat myeloma and blood disorders such as myelodysplastic syndrome. The drug is also used for the treatment of patients with mantle cell lymphoma (MCL).
Constituents
Lenalidomide is available in the capsule form. The active constituent lenalidomide is available in the strength of 2.5 mg, 5 mg, 10 mg, 15 mg, 20 mg, and 25 mg.
Indications
The drug is used in the following indications:
In combination with dexamethasone, Lenalidomide is indicated for the treatment of patients with multiple myeloma (MM).
Indicated as maintenance therapy in patients with MM following autologous hematopoietic stem cell transplantation (auto-HSCT).
Indicated for the treatment of patients with transfusion-dependent anemia due to low- or intermediate-1-risk myelodysplastic syndromes (MDS)
Indicated for the treatment of patients with mantle cell lymphoma (MCL) whose disease has relapsed or progressed after two prior therapies, one of which included bortezomib.
How does LENALIDOMIDE work?
Lenalidomide works through the various mechanisms of actions. It has found to be effective both in-vitro and in-vivo clinical trials. The mechanism for in-vitro studies includes modulating the functioning of the immune system, directly acting upon the tumor cells and inhibition of angiogenesis. The in-vivo activity of Lenalidomide involves the induction of tumor apoptosis process, anti-angiogenic and immunomodulatory activity, and anti-osteoclastogenic effect. Along with dexamethasone, in patients with multiple myeloma, the drug inhibits cell proliferation along with induction of apoptosis.
How to Take LENALIDOMIDE?
Form of medicine
Lenalidomide is available in the form of capsules containing 2.5 mg, 5 mg, 10 mg, 15 mg, 20 mg and 25 mg of Lenalidomide.
When to use
Lenalidomide is used in the treatment of multiple myeloma, maintenance therapy in patients with MM following autologous hematopoietic stem cell transplantation, and myelodysplastic syndrome.
How to use
Lenalidomide should be taken orally with water with or without food. The capsule should preferably be taken the same time each day. The capsule should be taken as a whole and should not be crushed, opened or chewed.
Common Dosage for LENALIDOMIDE
The dose of Lenalidomide depends upon the type of disease and its severity. The dose would be decided by Healthcare practitioner. The dose can be gradually increased in case the treatment is started with a lower dose.
When to Avoid LENALIDOMIDE?
Lenalidomide is contraindicated in patients who are hypersensitive to lenalidomide or any of its inactive ingredients. The patient showing hypersensitivity reactions such as toxic epidermal necrolysis, Stevens-Johnson Syndrome and angioedema should avoid using Lenalidomide.
Side effects of LENALIDOMIDE
Following are some of the side effects of Lenalidomide:
Tumor lysis syndrome
Hepatotoxicity
Asthenia
Impaired stem cell mobilization
Early mortality in patients with Mantle Cell Lymphoma
Thromboembolism in veins and arteries
Second Primary Malignancies
Tumor flare reactions
Fatigue
Effects on organs
Lenalidomide affects the organ and organ system in the following manner:
Gastrointestinal System: Dyspepsia, Abdominal pain and discomfort, Diarrhea
Musculoskeletal and Connective Tissue: Bone Pain, Arthralgia, Muscle pain, Muscular weakness
Nervous system: Dysgeusia, Headache
Blood: Anemia, Pancytopenia, Thrombocytopenia, Neutropenia
Respiratory: Cough, Dyspnea, Oropharyngeal Pain
Metabolism and Nutrition:
Eye: Cataract
Cardiovascular system: Myocardial infarction, Atrial fibrillation, Hypotension, Deep vein thrombosis
Kidney: Acute renal failure
Reported Allergic Reactions
Patients who are hypersensitive to Lenalidomide may have allergic reactions ranging from moderate to severe such as rash, pruritis, toxic epidermal necrolysis, and angioedema.
Effect of Lenalidomide on the menstrual cycle
No credible information about the effect of Lenalidomide on menstrual cycle is available.
Drug Interactions to Be Careful About
Lenalidomide has the potential to interact with certain drugs. To minimize drug interaction, the patient should inform the doctor about the current medications. Following are some of the drugs that may interact with Lenalidomide:
Digoxin
Warfarin
Erythropoietic agents
Estrogen containing therapies
Food interactions
Generally, food does not alter the absorption of Lenalidomide. However, when given with a high fatty meal, the absorption of Lenalidomide can be altered.
Interactions with laboratory procedures
Lenalidomide may interact with liver function tests. Elevated Liver transaminases are seen in some patients.
Shows Effects / Results in and how long does the effect stay
The mean half-life of Lenalidomide is 3-5 hours in patients with Multiple myeloma and Mantle Cell Lymphoma while in the healthy patient the mean half-life is 3 hours. In most cases, the drug is given from day 1-21 in a 28-day cycle.
Is LENALIDOMIDE Addictive?
Lenalidomide does not have addictive property.
Can I have LENALIDOMIDE with alcohol?
Lenalidomide may cause hepatotoxicity and drinking alcohol along with this medication may aggravate the condition. You should ask your healthcare provider about drinking alcohol while on this medication.
Can I have LENALIDOMIDE When Pregnant?
Lenalidomide is contraindicated in pregnancy. Taking Lenalidomide during pregnancy may cause birth defects or embryo-fetal death. It is advised to take a couple of pregnancy tests before starting treatment with Lenalidomide. In case, the women have missed the menstrual cycle during treatment, she should immediately have a test for pregnancy.
Can I have LENALIDOMIDE when feeding a baby?
No information related to the excretion of Lenalidomide in breast milk is available. However, Lenalidomide is excreted in breast milk, may lead to side effects in the infant. It is, therefore, advised to stay away from breastfeeding while on Lenalidomide.
Can I drive after taking LENALIDOMIDE?
Side effects of Lenalidomide include fatigue and asthenia and this may reduce your ability to safely drive the vehicle or working on machines.
Effect of an overdose of LENALIDOMIDE
As there is no specific treatment in case of Lenalidomide overdose, symptomatic treatment is required. Adverse events related to Lenalidomide overdose include rash, urticaria, neutropenia, and thrombocytopenia.
Effect of using expired LENALIDOMIDE?
Like with other medications, discard the expired Lenalidomide as it may lead to serious side effects along with the risk of subtherapeutic dosing.
Effect of missing a dose of LENALIDOMIDE
Do not miss the dose and adhere to prescription. However, in case of a missed dose, if it is less than 12 hours from the time of regular dose, take it as soon as possible. In case of more than 12 hours, skip the missed dose and take the next dose at the scheduled time. Never take the double dose of Lenalidomide.
Storage requirements
Store at a temperature between 15°C to 30°C. Keep the medicine out of the reach of children. Handle Lenalidomide with proper care. Do not open the capsule. If the powder comes in contact with skin, wash skin thoroughly with water.
 If for some reason an experienced doctor is not available around you, then you can contact us here.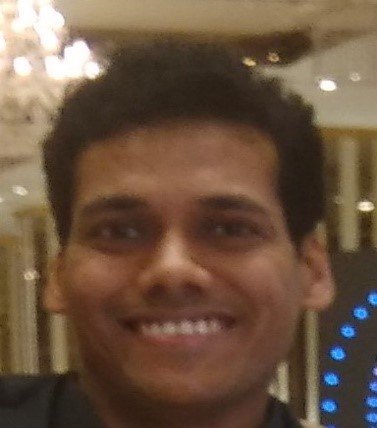 Mr. Rohit Jain is a Pharmaceutical techno-marketing trainer with more than 10 years of industrial experience. In his previous assignment, he was Senior Product Manager, heading the Product Management Team at an organization of repute. Mr. Jain is B. Pharma, MBA, PGDBM, LL.B. and is a Registered Patent Agent. He also has a Professional Diploma in Clinical Research and is also a certified Pharmacovigilance Professional. He was involved in delivering medico-marketing training to on-the-field marketing professionals as well as in-house business development professionals. Mr. Rohit Jain is a prolific medical content writer and had written more than 500 medical articles spreading over varied therapeutic areas. Mr. Jain has a keen interest in learning about the latest happenings of the pharmaceutical and medical industry.
Reviews
0

out of

5

based on

0

reviews.
Overall rating: